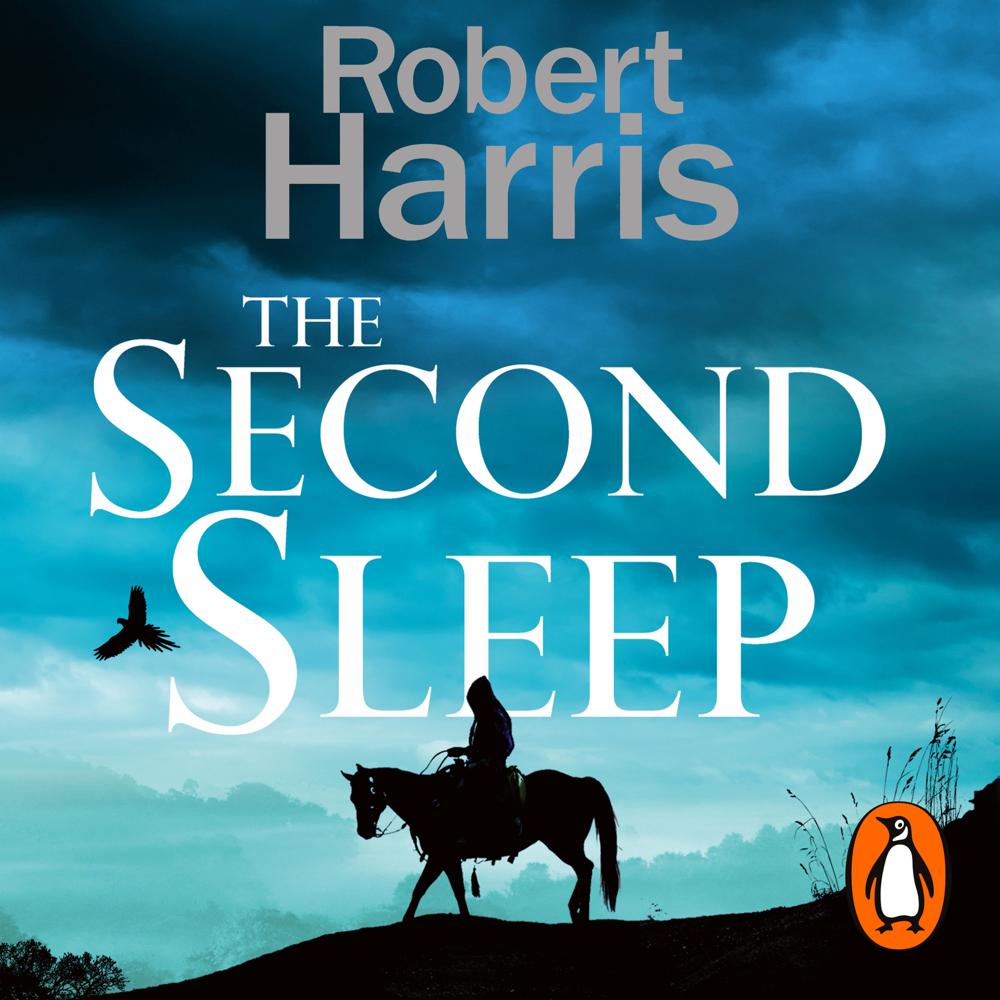 Narrated By: Roy McMillan
Duration: 9 hours and 26 minutes
What to expect
Brought to you by Penguin.

THE LATEST NOVEL FROM ROBERT HARRIS: chosen as a Book of the Year by The Times, Sunday Times, Guardian, Telegraph, Mail on Sunday, and Express

WHAT IF YOUR FUTURE LIES IN THE PAST?
_____________________________________
'One word: wonderful. Two words: compulsive reading. Three words: buy it tomorrow. Four words: tonight, if possible.' STEPHEN KING
'A thoroughly absorbing, page-turning narrative.' SUNDAY TIMES
'Genuinely thrilling.' DAILY TELEGRAPH
_____________________________________
Dusk is gathering as a young priest, Christopher Fairfax, rides across a silent land.

It's a crime to be out after dark, and Fairfax knows he must arrive at his destination - a remote village in the wilds of Exmoor - before night falls and curfew is imposed.

He's lost and he's becoming anxious as he slowly picks his way across a countryside strewn with the ancient artefacts of a civilisation that seems to have ended in cataclysm.

What Fairfax cannot know is that, in the days and weeks to come, everything he believes in will be tested to destruction, as he uncovers a secret that is as dangerous as it is terrifying ...
_____________________________________
'[Harris] takes us on a thrilling ride while serving up serious food for thought.' SUNDAY EXPRESS

'A truly surprising future-history thriller. Fabulous, really.' EVENING STANDARD

'The book's real power lies in its between-the-lines warning that our embrace of the internet represents some kind of sleepwalk into oblivion. It's a provocative, tub-thumping sci-fi of which H. G. Wells might have been proud.' DAILY MAIL

'Harris' latest work intelligently warps historical fiction and tackles issues of religion, science and the apocalypse in the process. As he flexes his imagination, you will be left pondering as often as you are page-turning.' HERALD

'A brilliantly imaginative thriller' READER'S DIGEST

LOOK OUT FOR ROBERT'S NEW THRILLER, V2 - COMING AUTUMN 2020

© Robert Harris 2019 (P) Penguin Audio 2019
Genre
Thriller / suspense fiction, Historical fiction, Crime & mystery fiction
Listen to a sample
A return to the type of high-concept novel that made his name . . . [T]he writing is elegant and pacy. The characters are fleshed out and the plot zips along.
A truly surprising future-history thriller. Fabulous, really.
Harris's bleak imagined world issues a clarion call to the present, urging us to recognise the value of progress, the importance of woolly concepts like liberalism and the rule of law, and all the other ideals we've spent generations fighting for yet seem prepared to sacrifice on the altar of populism. For make no mistake, this novel [is] very much about the here and now . . . Harris is a master of plotting and, in elegant, understated third-person prose, he ratchets the tension ever upwards . . . this is nothing if not a page-turner.
A thoroughly absorbing, page-turning narrative in which the author, with his customary storytelling skills, pulls us ever deeper into the imaginative world he has created. It [also] poses challenging questions about the meaning of the past, the idea of progress and the stability of civilisation. It is a fine addition to Harris's diverse body of work.
Harris is rightly praised as the master of the intelligent thriller. Genuinely thrilling, wonderfully conceived and entirely without preaching, it probes the nature of history, of collective memory and forgetting, and exposes the fragility of modern civilisation.