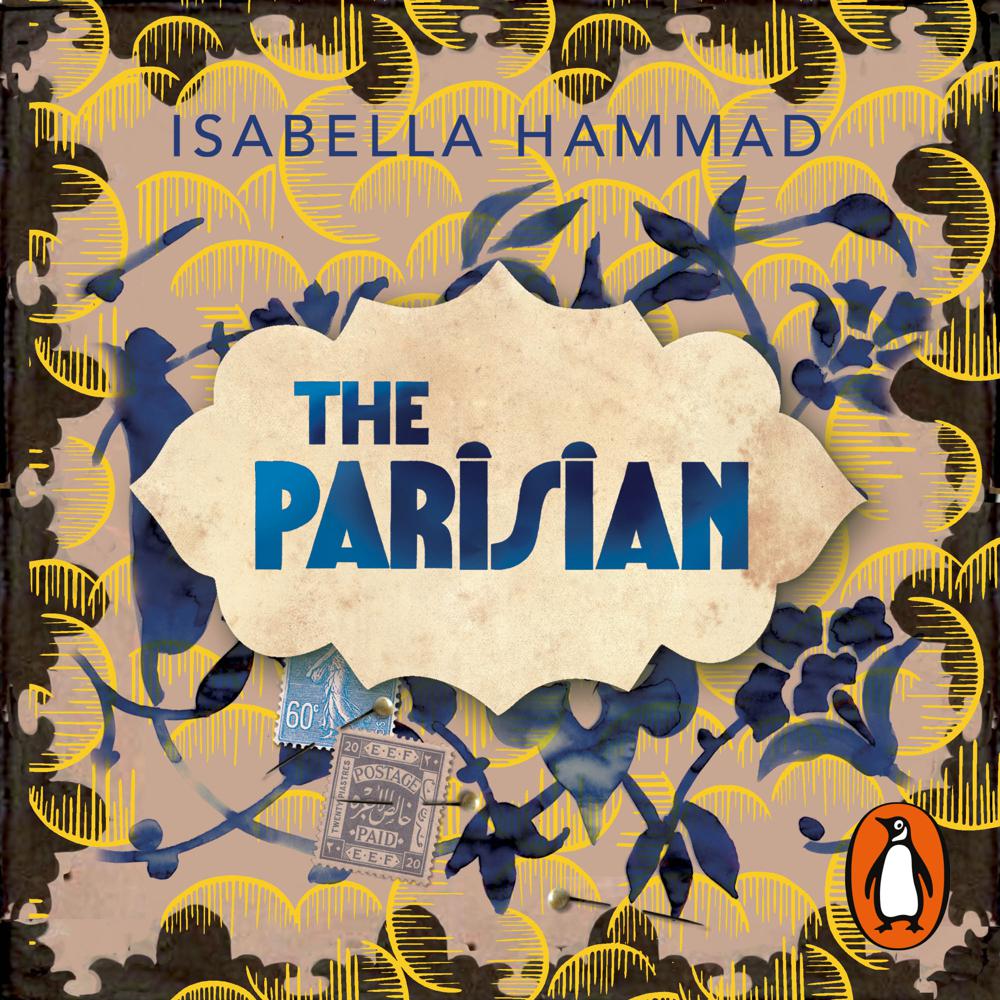 Narrated By: Fiona Button
Duration: 20 hours and 18 minutes
What to expect
Random House presents the audiobook edition of The Parisian written by Isabella Hammad, read by Fiona Button.

*SHORTLISTED FOR THE WALTER SCOTT PRIZE FOR HISTORICAL FICTION 2020*
*SHORTLISTED FOR THE EDWARD STANFORD FICTION AWARD 2019*

As the First World War shatters families, destroys friendships and kills lovers, a young Palestinian dreamer sets out to find himself.

Midhat Kamal picks his way across a fractured world, from the shifting politics of the Middle East to the dinner tables of Montpellier and a newly tumultuous Paris. He discovers that everything is fragile: love turns to loss, friends become enemies and everyone is looking for a place to belong.

Isabella Hammad delicately unpicks the tangled politics and personal tragedies of a turbulent era – the Palestinian struggle for independence, the strife of the early twentieth century and the looming shadow of the Second World War. An intensely human story amidst a global conflict, The Parisian is historical fiction with a remarkable contemporary voice.

The Parisian is a sublime reading experience: delicate, restrained, surpassingly intelligent, uncommonly poised and truly beautiful. Isabella Hammad is an enormous talent and her book is a wonder. --Zadie Smith
Genre
Modern & contemporary fiction, Historical fiction, Historical romance, Narrative theme: Sense of place
Listen to a sample
The Parisian has an up-close immediacy and stylistic panache that are all the more impressive coming from a London-born writer still in her 20s… There are intimidating 19th-century precedents – Tolstoy, Turgenev, Stendhal… Isabella Hammad has crafted an exquisite novel that, like Midhat himself, delves back into the confusing past while remaining wholly anchored in the precarious present.
One of the most ambitious first novels to have appeared in years… Written in soulful, searching prose, it's a jam-packed epic… Hammad is a natural social novelist with an ear for lively dialogue as well as an ability to illuminate psychological interiority… Hammad is a writer of startling talent – and The Parisian has the rhythm of life.
Breathtaking… Isabella Hammad establishes herself here as a literary force to be reckoned with. The Parisian is, in many ways, an extraordinary achievement.
Isabella Hammad's remarkably accomplished debut novel very quickly snares the reader's attention… Hammad is a natural storyteller... The writing is deeply humane, its wide vision combined with poised restraint… A story of cultures in simultaneous conflict and concord, The Parisian teems with riches – love, war, betrayal and madness – and marks the arrival of a bright new talent.
A stunning 576-page debut, both a lush rendering of Palestinian life a century ago under the British Mandate and a sumptuous epic about the enduring nature of love… a small, beautiful, human story blazing against the enormity of the sociopolitical one… a novel you sink into.