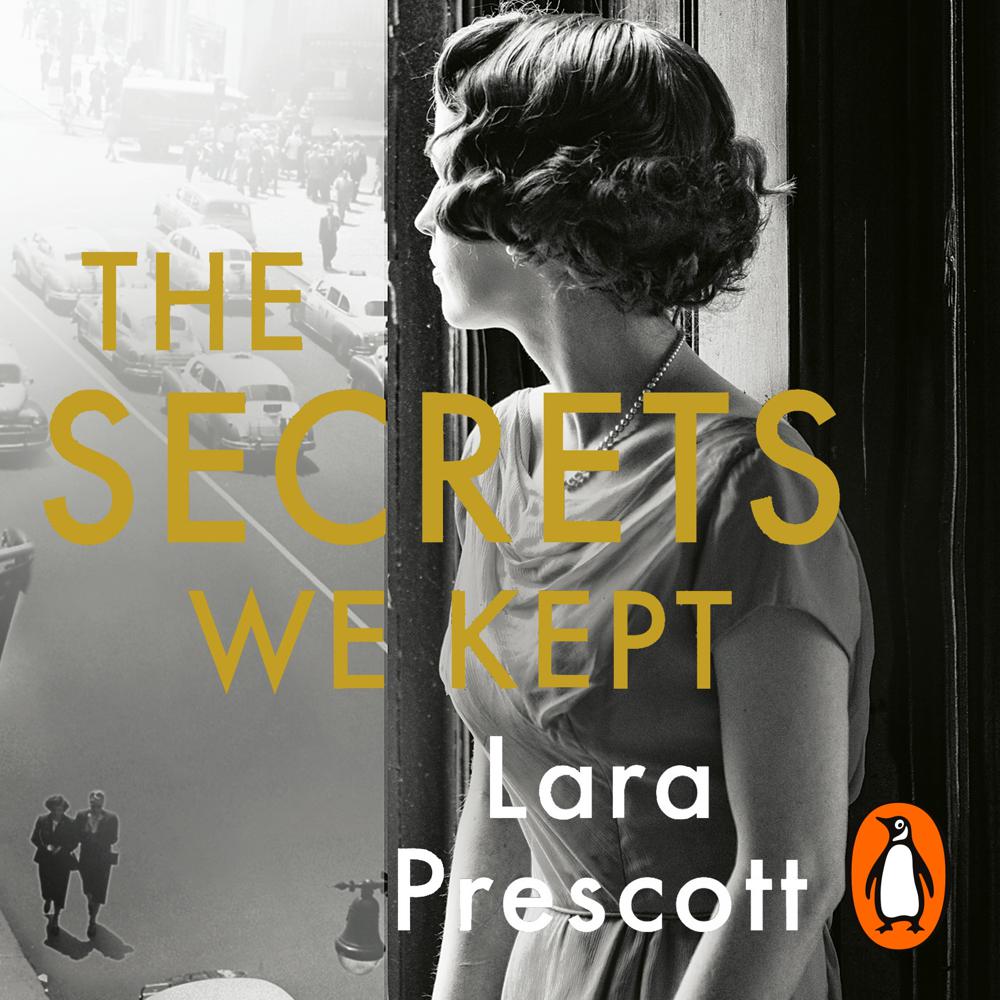 Narrated By: Carlotta Brentan, Mozhan Marnò, David Pittu, Saskia Maarleveld, James Fouhey, Jonathan Davis
Duration: 10 hours and 56 minutes
What to expect
Brought to you by Penguin.

The September pick for Reese Witherspoon's Hello Sunshine Book Club
______________
TWO FEMALE SPIES. A BANNED MASTERPIECE. A BOOK THAT CHANGED HISTORY.

1956. A celebrated Russian author is writing a book, Doctor Zhivago, which could spark dissent in the Soviet Union. The Soviets, afraid of its subversive power, ban it.

But in the rest of the world it's fast becoming a sensation.

In Washington DC, the CIA is planning to use the book to tip the Cold War in its favour.

Their agents are not the usual spies, however. Two typists – the charming, experienced Sally and the talented novice Irina – are charged with the mission of a lifetime: to smuggle Doctor Zhivago back into Russia by any means necessary.

It will not be easy. There are people prepared to die for this book – and agents willing to kill for it. But they cannot fail – as this book has the power to change history.

Sold in twenty-five countries and poised to become a global literary sensation, Lara Prescott's dazzling first novel is a sweeping page turner and the most hotly anticipated debut of the year.
_______________

'A riveting story of secrets, forbidden passions and the dark arts of espionage. I couldn't put it down!' LISA JEWELL

'Enthralling... This is a rare page-turner with prose that's as wily as its plot.' VOGUE

'A proto-feminist Mad Men transposed to the world of international espionage – mid-century style and intrigue set against real, indelible history.' ENTERTAINMENT WEEKLY

'A fascinating story, so cleverly told, of the long chain of people who helped to bring Pasternak's masterpiece into the world. I gulped it down.' GILL HORNBY

'The insight into the workings of the CIA, the portrait of the 1950s and a threatened love affair in the West … make for riveting reading.' DAILY MAIL

'Triumphant ... This debut shines as spy story, publication thriller and historical romance with a twist.' PUBLISHERS WEEKLY
Genre
Historical fiction, Fiction: narrative themes, Espionage & spy thriller, The Cold War
Listen to a sample
An unusual, stimulating variant on the standard spy thriller.
A riveting story of secrets, forbidden passions and the dark arts of espionage. I couldn't put it down.
What a fantastic novel The Secrets We Kept is. Thrilling, seductive and thoroughly compelling - Lara has created something really special. And it's made me want to re-read Doctor Zhivago! I absolutely loved it!
A publishing phenomenon; but more importantly, it is a thoroughly enjoyable read.
Enthralling... This is a rare page-turner with prose that's as wily as its plot.