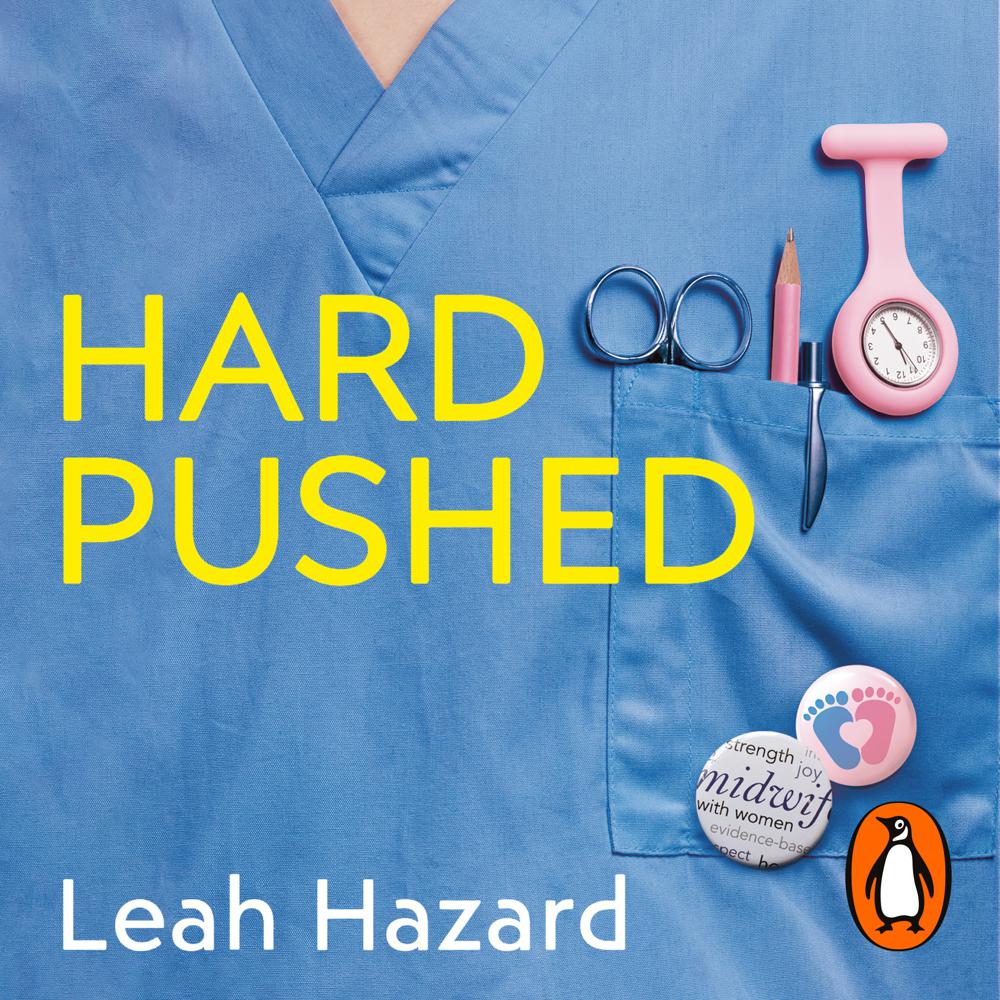 Narrated By: Leah Hazard
Duration: 8 hours and 9 minutes
What to expect
Random House presents the audiobook edition of Hard Pushed by Leah Hazard.

THE SUNDAY TIMES BESTSELLER
________________
You haven't slept for twenty hours, haven't eaten for ten, and you're in charge of twenty heavily pregnant women at midnight.

Welcome to the life of a midwife.

Life on the NHS front line is tougher than you could imagine. Marathon shifts, endless birth complications, staffing shortages, pushy families, panicking mothers – and that's a quiet Thursday afternoon.

But the strength and camaraderie of the women working under such intense pressure is a beautiful thing. Together, they must withstand one of the world's most difficult job, one that produces moments of pure, absolute joy and –terrible, heart-wrenching grief.

Through the experienced eyes of Leah Hazard, we meet women from all walks of life: the scared fifteen-year-old whose baby could be months premature, the same-sex couple whose child will be a miracle of modern medicine, the woman giving birth in a room drenched in essential oils and love, and the mother-to-be whose tale of exploitation and endurance has carried her thousands of miles to Leah's ward.

Moving, compassionate and intensely candid, Hard Pushed is a love letter to new mothers and to Leah's fellow midwives – there for us at some of the most challenging, empowering and defining moments of our lives.
_____________________

'The stories in Hard Pushed highlight the bravery of our midwives, and the women they care for.' CHRISTIE WATSON, author of The Language of Kindness

'Heart-rending, inspiring and funny, Hard Pushed brings alive the world of midwifery in all its complexity and radiates love and respect for women.' PROFESSOR LESLEY PAGE CBE, former president of the Royal College of Midwives

'It is Leah Hazard's capacity to love and give so personally to the many thousands of women she has worked with which imbues this book with its power.' JULIA SAMUEL, author of Grief Works

'Not only powerful but well written too . . . a worthwhile addition to a genre fast becoming as crowded as a busy maternity unit.' DAILY EXPRESS

'A riveting read: heartwarming and heartbreaking' SHEENA BYROM OBE, midwifery consultant and author ofCatching Babies

'A beautifully written, intimate portrait of the extraordinary work that midwives carry out each and every day.' CAROLINE ELTON, author of Also Human: The Inner Lives of Doctors
Genre
Memoirs, Autobiography: science, technology & medicine
Listen to a sample
You will laugh, cry and not quite believe what you read. I loved every word.
A 'love letter' to midwives everywhere - which brings the maternity ward to life in all its gory, humorous and touching glory.
Part hymn to the strength of the pregnant and labouring women and part "warning shot, a battle cry" for a system in crisis... Abundant heart-warming and moving birth stories... Her tone is deeply reassuring... not only powerful but well-written too.'
Heart-rending, inspiring and funny, Hard Pushed brings alive the world of midwifery in all its complexity and radiates love and respect for women, even in the most frantic and anxiety-ridden moments.
Leah Hazard describes the challenges and dedication of those working in the NHS. The stories in Hard Pushed highlight the bravery of our midwives, and the women they care for.