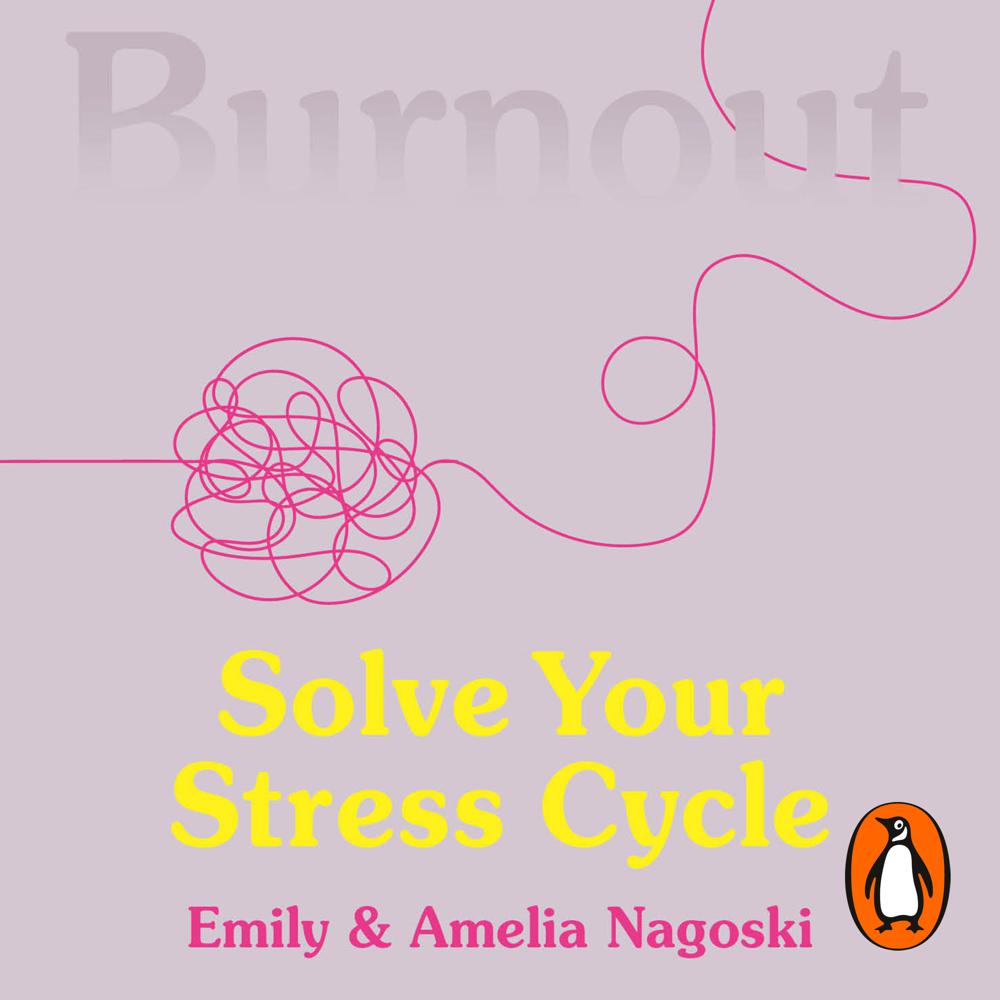 Narrated By: Emily Nagoski
Duration: 7 hours and 2 minutes
What to expect
Random House presents the audiobook edition of Burnout by Amelia Nagoski and Emily Nagoski, read by Emily Nagoski.

This groundbreaking book explains why women experience burnout differently than men - and provides a simple, science-based plan to help women minimize stress, manage emotions and live a more joyful life.

The gap between what it's really like to be a woman and what people expect women to be is a primary cause of burnout, because we exhaust ourselves trying to close the space between the two. How can you 'love your body' when everything around you tells you you're inadequate? How do you 'lean in' at work when you're already giving 110% and aren't recognized for it? How can you live happily and healthily in a world that is constantly telling you you're too fat, too needy, too noisy and too selfish? Sisters Emily Nagoski, Ph.D., the bestselling author of Come as You Are, and Amelia Nagoski, DMA, are here to help end the cycle of overwhelm and exhaustion, and confront the obstacles that stand between women and well-being. With insights from the latest science, prescriptive advice, and helpful worksheets and exercises, Burnout reveals:

* what you can do to complete the biological stress cycle - and return your body to a state of relaxation.
* how to manage the 'monitor' in your brain that regulates the emotion of frustration.
* how the Bikini Industrial Complex makes it difficult for women to love their bodies - and how to fight back.
* why rest, human connection, and befriending your inner critic are key to recovering from and preventing burnout.

Eye-opening, compassionate and optimistic, Burnout will completely transform the way we think about and manage stress, empowering women to thrive under pressure and enjoy meaningful yet balanced lives. All women will find something transformative in these pages - and be empowered to create positive and lasting change.
Genre
Popular psychology, Coping with stress, Assertiveness, motivation, self-esteem & positive mental attitude
Listen to a sample
Emily and Amelia Nagoski deconstruct the stress we experience as women, and their compassionate, science-based advice on how to release it made me cry with gratitude and relief. The book is that revolutionary.
Burnout is mind-blowing and so helpful if you want to stop and reboot the way you live to feel much less stressed ... it is groundbreaking and practical and, unlike most books on the subject, grounded in thorough research.
Burnout is the gold standard of self-help books, delivering cutting-edge science with energy, empathy, and wit. The authors know exactly what's going on inside of your frazzled brain and body, and exactly what you can do to fix it. Truly life-changing.
Reading Burnout I knew this was not 'just another self-help book' that keeps us trapped by the idea of female inadequacy. It turns our struggle with stress on its head, and paves a meaningful path to what the authors call 'growing mighty' by bravely dropping in thoroughly contemporary and refreshing truth bombs, like, yeah, the patriarchal system is the issue, and goddamn it's time we play by our own rules!
Uncovers scientific ways to stay calm all year long ... they are tools that work, whether you're in the middle of a shitstorm at work or a passport queue ... the Nagoskis dig deep into what drives stress, unpicking the science of the mental and bodily processes that contribute to it and eventually lead to burnout. What makes this book unique is that it puts stress (specifically female stress) in a cultural context.