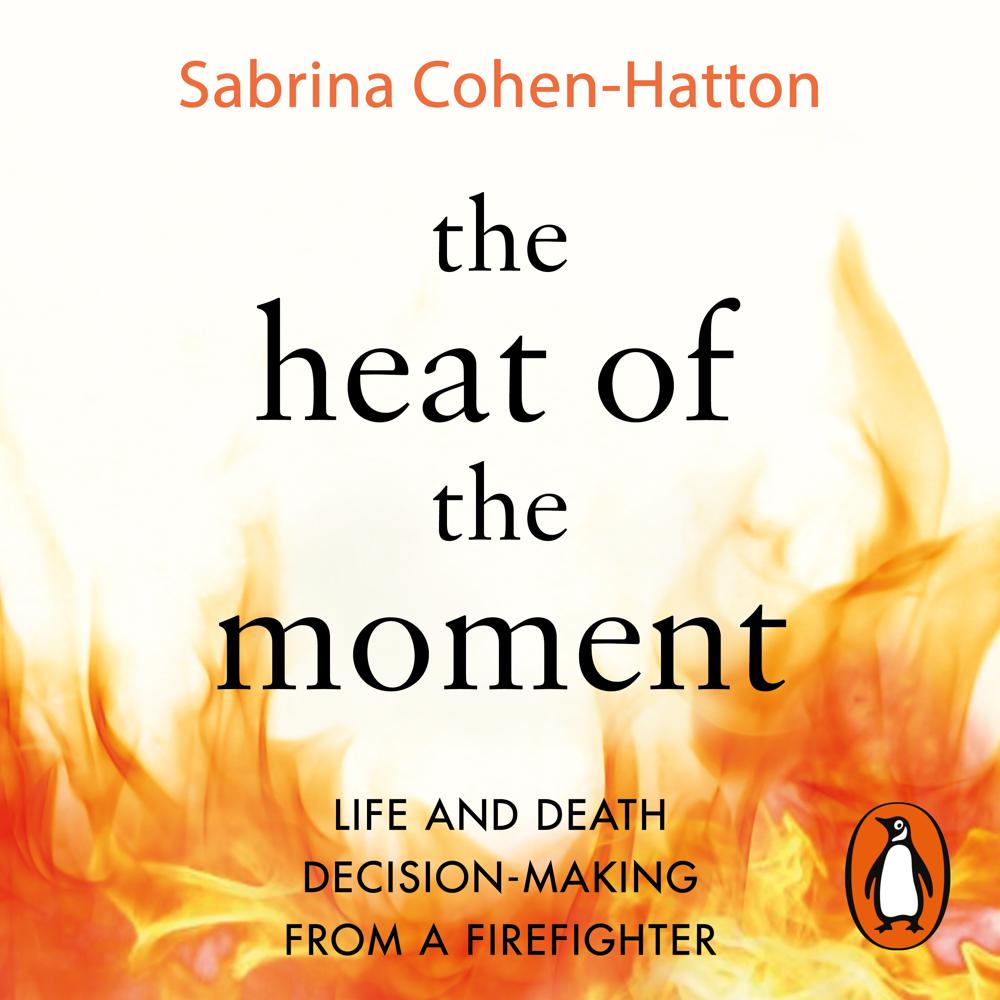 Narrated By: Dr Sabrina Cohen-Hatton
Duration: 6 hours and 41 minutes
What to expect
________
Random House presents the audiobook edition of The Heat of the Moment written and read by Dr Sabrina Cohen-Hatton.
'[One of] the wonder women of our emergency services' Glamour
'An inspirational woman' Good Housekeeping
In the face of urgency and uncertainty, would you respond analytically or trust your instincts? How would you decide who lives and who dies?
Dr Sabrina Cohen-Hatton has been a firefighter for eighteen years. She decides which of her colleagues rush into a burning building and how they confront the blaze. She makes the call to evacuate if she believes the options have been exhausted or that the situation has escalated beyond hope. This is her astonishing account of a profession defined by the most difficult decisions imaginable.
Taking us to the very heart of firefighting, Sabrina uses her award-winning research to reveal the skills that are essential to surviving – and even thriving – in such a fast-paced and emotionally-charged environment. And she immerses us in this extraordinary world; from scenes of devastation and crisis, through triumphs of bravery, to the quieter moments when she questions herself and the decisions made in the most unforgiving circumstances.
Here is the truth about how we respond in our most extreme moments.
Genre
Memoirs, Fire services, Decision theory: general, Occupational & industrial psychology, Management decision making, Gender studies: women & girls, Emergency services, Cognition & cognitive psychology
Listen to a sample
Gripping, heart-stopping and profoundly reassuring. Thank heavens for such courage.
[One of] the wonder women of our emergency services
An immersive insight into a job which few of us could do, by a woman whose award-winning research into decision-making in the emergency services has transformed policy at a global level.
An inspirational memoir from an extraordinary woman. The Heat of the Moment does for the fire service what Adam Kay's This Is Going to Hurt did for the NHS. A humbling, jaw-dropping read which redefines what is possible in life
A vivid reminder of the horrors that firefighters face daily - and the debt of gratitude society owes them . . . This book challenges assumptions about who firefighters are, and about what women can do.