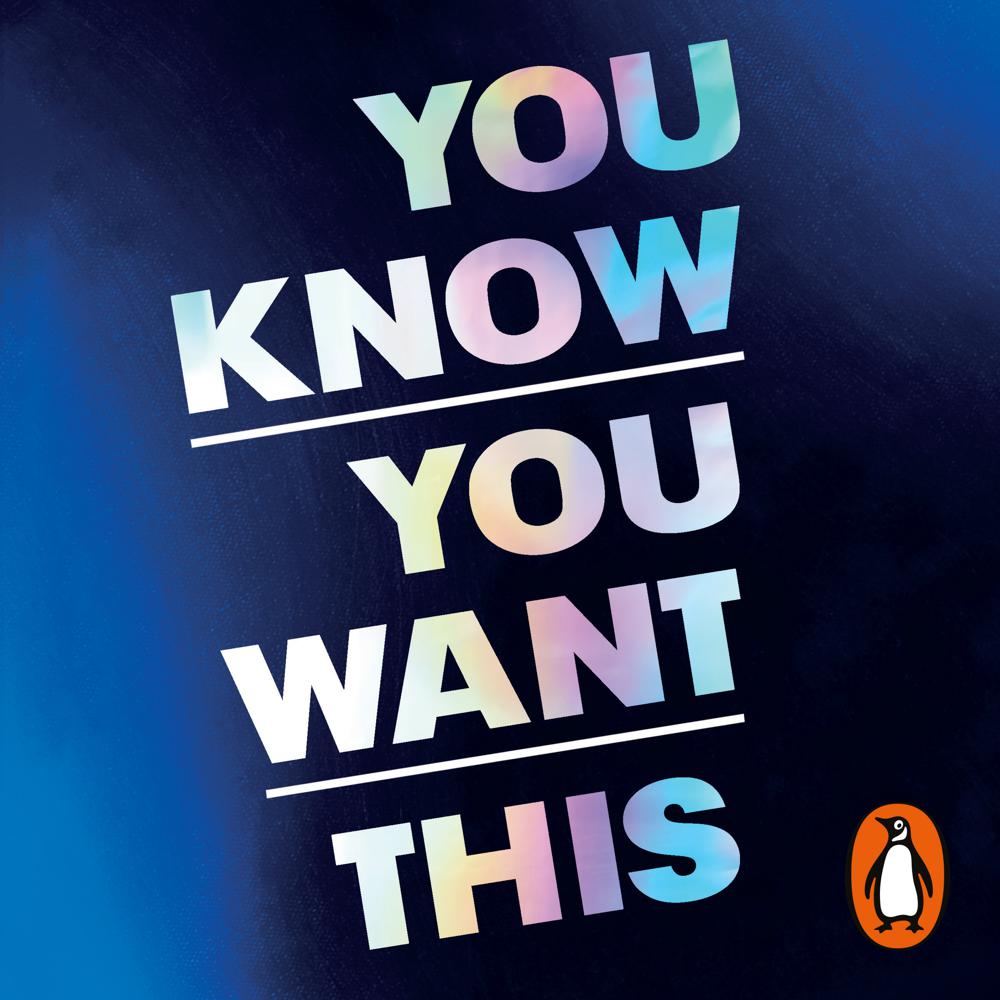 Narrated By: Kristen Roupenian, Aubrey Plaza, Jayme Mattler, Molly Pope, Will Damron, Jasmin Savoy Brown, Emily Tremaine, Finn Wittrock, Amy Ryan, Olivia Taylor Dudley, Corey Brill, Jacques Royand
Duration: 7 hours and 30 minutes
What to expect
Random House presents the audiobook edition of You Know You Want This, written by Kristen Roupenian, read by Aubrey Plaza, Jayme Mattler, Molly Pope, Will Damron, Jasmin Savoy Brown, Emily Tremaine, Finn Wittrock, Amy Ryan, Olivia Taylor Dudley, Corey Brill, Jacques Royand and Kristen Roupenian.
The truth was that if a woman bit a man in an office environment, there would be a strong assumption that the man had done something to deserve it . . .
From the creator of Cat Person – the first short story to go viral – comes You Know You Want This, a compulsive collection about sex, dating and modern life. These are stories of women's lives now. They also happen to be horror stories. In some, women endure the horror. In others, they inflict it.
Here are women at work, at home, on dates, at the doctor's, with their families and with their friends. Here are women grappling with desire, punishment, guilt and anger. These are stories that make you feel fascinated but repelled, scared but delighted, revolted but aroused.
You Know You Want This shows why Kristen Roupenian is the most audacious new voice in American fiction. Funny, furious, sly and explicit, she takes a long, hard look at the messed-up power dynamic between men and women – and messes it up some more.
(c) 2019, Kristen Roupenian (P) 2019 Penguin Random House LLC
Genre
Short stories, Contemporary lifestyle fiction, Contemporary horror & ghost stories
Listen to a sample
You Know You Want This at once enchants and horrifies… [Roupenian's] writing recalls the gloomy feminist fairy-tales of Angela Carter. This collection cements her reputation as one of the most startling new voices in fiction.
I kept getting lured into another and another [of the stories]… [Kristen Roupenian has] one of those brains that feel out-of-this-world brilliant and also completely askew… What's special about Cat Person, and the rest of the stories in You Know You Want This is the author's expert control of language, character, story — her ability to write stories that feel told, and yet so unpretentious and accessible that we think they must be true.
Wholly engrossing.
It's only a matter of time before you find yourself thumping someone's dinner table vigorously as you discuss [You Know You Want This]… Roupenian's latest tales are sexy, chilling and disturbingly gruesome in finest fairytale tradition… Think Delta of Venus meets Angela Carter meets Bridesmaids.
Roupenian is in possession of [a] formidable talent… the inner worlds of her narrators are always lifelike. She allows us to embody these characters wholly which is always an unsettling journey… [You Know You Want This] will leave you gasping.