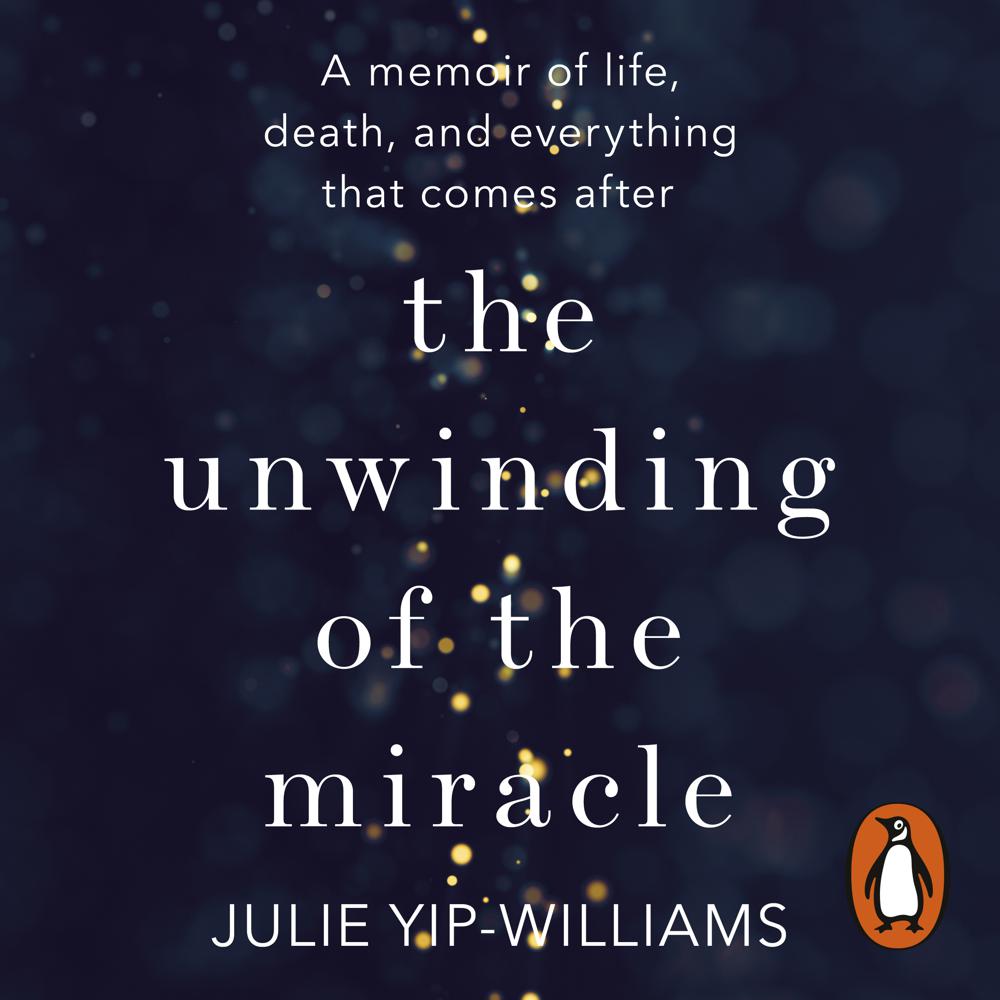 Narrated By: Emily Woo Zeller
Duration: 11 hours and 15 minutes
What to expect
Brought to you by Penguin.

'A searing memoir ... I didn't know Julie, but in these pages I grew to love her.' Lucy Kalanithi
Born blind in Vietnam, Julie Yip-Williams narrowly escaped euthanasia at the hands of her grandmother, only to have to flee the political upheaval of the late 1970s with her family. Loaded into a rickety boat with three hundred other refugees, Julie made it to Hong Kong and, ultimately, America, where a surgeon gave her partial sight. Against all odds, she became a Harvard-educated lawyer, with a husband, a family, a life. Then, at the age of thirty-seven, with two little girls still at home, Julie was diagnosed with terminal metastatic colon cancer, and a different journey began.
Growing out of a blog Julie kept for the last four years of her life, The Unwinding of the Miracle is the story of a vigorous life told through the prism of imminent death, of a life lived vividly and cut too short. With glorious humour, bracing honesty and the cleansing power of well-deployed anger, her story is inspiring and instructive, delightful and shattering. More than just a tale about cancer, it's about truth and honesty, fear and pain, our dreams, our jealousies. And it's about how to say goodbye to your children and a life you love.
Starting as a need to understand the disease, it has evolved into a powerful story about living - even as Julie put her affairs in order and prepared to die.
(c) 2019, Julie Yip-Williams (P) 2019 Penguin Random House LLC
Genre
Memoirs, Coping with illness & specific health conditions, Women's health, Coping with death & bereavement
Listen to a sample
Julie Yip-Williams lived a life defined by effort and incredible self-reliance. But in this searing memoir of increasing vulnerability, she dismantles and then reconstructs what it means to be triumphant. Her writing examines not only her disability and illness — and their cultural, medical and narrative constructs — but love, authenticity, hope, egotism, even rage. I didn't know Julie, but in these pages, I grew to love her.
This memoir is so many things — a triumphant tale of a blind immigrant, a remarkable philosophical treatise and a call to arms to pay attention to the limited time we have on this earth. But at its core, it's an exquisitely moving portrait of the daily stuff of life: family secrets and family ties, marriage and its limitlessness and limitations, wild and unbounded parental love and, ultimately, the graceful recognition of what we can't — and can — control...
[When] Yip-Williams was diagnosed with stage-IV colon cancer at the age of 37 in 2013, she decided to write her story, which resulted in this inspiring and remarkable work that chronicles her immigration to the US and her final five years… [her] wise and moving account of her battle with cancer is an extraordinary call to live wholeheartedly.
Powerful and beautiful.