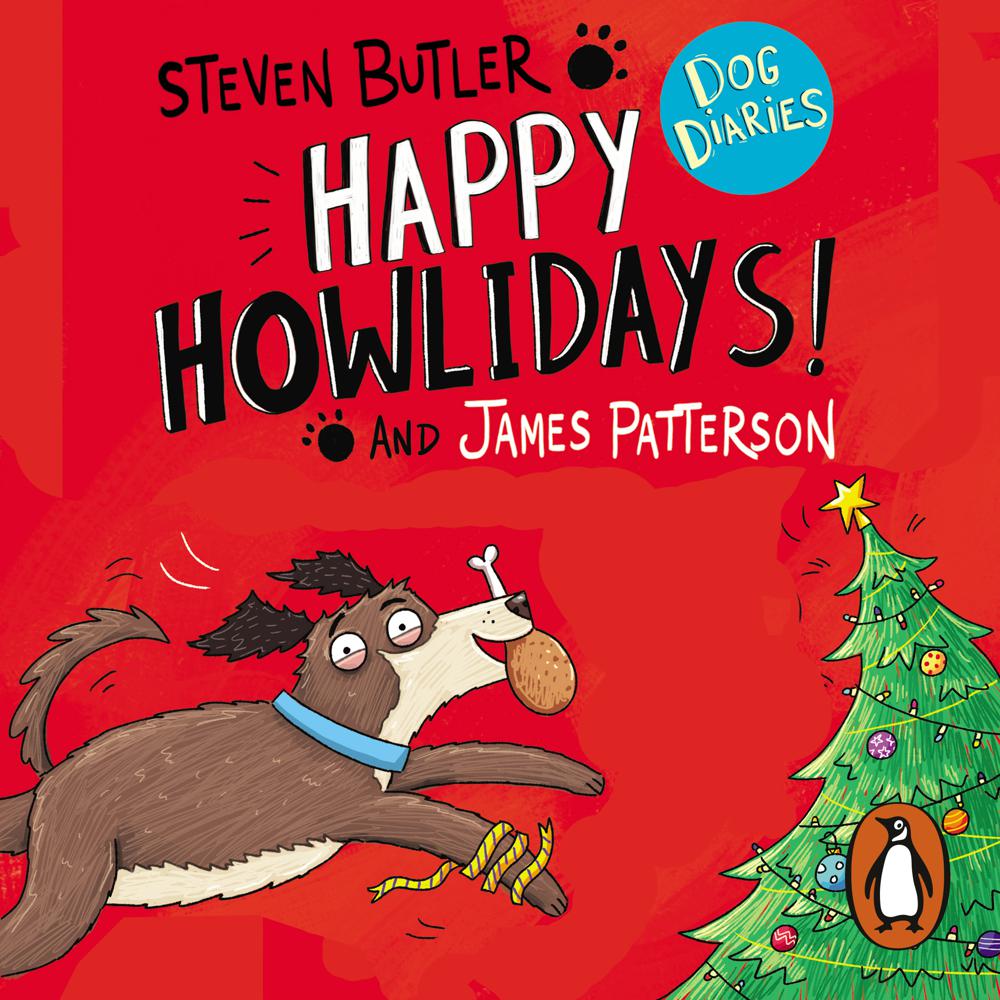 Narrated By: Steven Butler
Duration: 1 hour and 23 minutes
What to expect
Random House presents the audiobook edition of Dog Diaries: Happy Howlidays! by James Patterson and Steven Butler, read by Steven Butler.

Hello, my furless friend!
Are you ready for a festive adventure?
Join me, Junior Catch-A-Doggy-Bone, and my doggy pals on the poochiest, most barktastic journey through the Howliday Season.
We'll learn all about Fangs Giving, Crisp-Mouth and the mysterious Saint Lick.
Find out why people called Carol come and sing outside the front door.
And why trees suddenly appear inside your kennel!
Genre
Children's / Teenage fiction: Humorous stories, Children's / Teenage fiction: School stories, Children's / Teenage fiction: Nature & animal stories
Listen to a sample
Irrepressible young dog Junior is back with a dog's-eye-view of Christmas, or as he knows it, Crisp-Mouth ... His enthusiasm knows no bounds, and it proves a real struggle to be good, especially as Junior consistently gets things WRONG ... Junior's breathless narrative style and Richard Watson's illustrations make this super-readable, and newly confident readers will love this funny story and its bouncy, endlessly optimistic narrator.
The book tunes in perfectly to children's sense of humour and is pretty well guaranteed to have them giggling throughout, at both the story and Richard Watson's entertaining illustrations. Great fun, drawing the reader in right from the start.