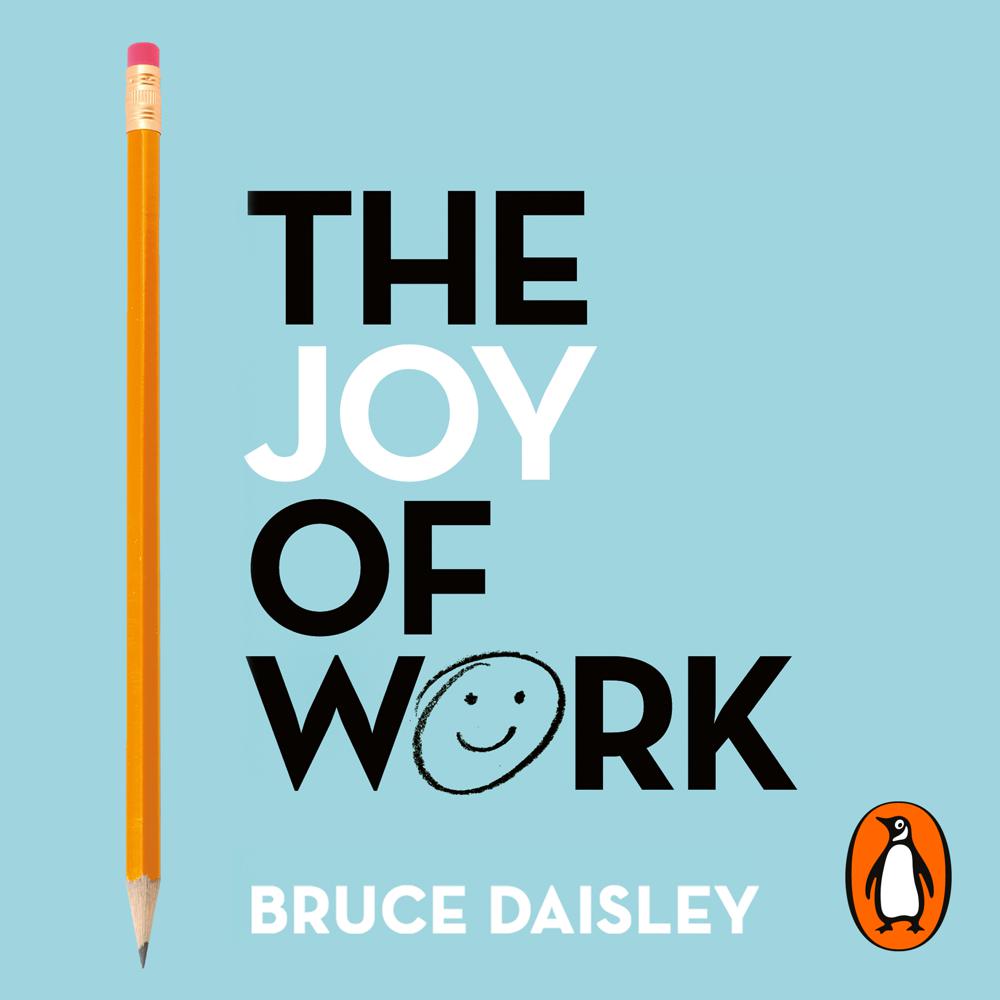 Narrated By: Bruce Daisley
Duration: 6 hours and 55 minutes
What to expect
Random House presents the audiobook edition of The Joy of Work, written and read by Bruce Daisley.
__________________________
'Bruce Daisley is on a mission to change the world of work.' The Times
__________________________
From the creator of hit podcast Eat Sleep Work Repeat comes a revolutionary re-envisioning of how to enjoy your job.

In the course of a career that has taken him from some of the world's biggest media companies to Twitter, via Google and YouTube, Bruce Daisley has become fascinated by what makes great companies tick. And in his hugely popular podcast Eat Sleep Work Repeat, he has dug right into the DNA of work, talking to leading experts about how we can make our jobs more fulfilling, more productive – and much more enjoyable.

Now, in The Joy of Work, he shares the fruits of his discoveries in 30 succinct tips that range across all aspects of 21st-century office life and that combine inspiration, empirically tested insight and down-to-earth practical answers in equal measure. Are lunch breaks for wimps, or do they actually make us more productive? Is it true that you can improve team performance simply by moving the location of the kettle or coffee machine? Why are meetings so often a waste of time, and how can they be fixed? And what are Monk Mode Mornings and Hack Weeks, and why do people swear by them?

If you're not happy with the status quo, if you want to find out how things could be done better, if you're seeking greater fulfilment at work and a life that is less fraught, The Joy of Work will point the way.
__________________________

"This is a warm, wise and funny book which provides a terrific summary of some of the science - and stories - behind what makes work a positive part of people's lives. From the importance of lunch to the value of laughter, this book gives witty and practical advice. I loved it and I've already started changing some of the things I do at work, as a result!" - Professor Sophie Scott

"Don't quit yet! In this book, Bruce shares remarkable advice that may well have you laughing while you work and truly loving your job." - Biz Stone, Twitter co-founder

"Bruce Daisley's The Joy of Work is a joy to read. It translates the best of workplace psychology research into practical ways of establishing creative and liveable cultures at work—a must read for all of us 9-5ers!" - Professor Sir Cary Cooper, ALLIANCE Manchester Business School, University of Manchester

"Bruce's The Joy of Work is an important reminder of simple everyday practices to improve how we all work together, which will lead to greater team and individual happiness and performance. Great results will follow." - Jack Dorsey, CEO of Twitter and Square

"With just 30 changes, you can transform your work experience from bland and boring (or worse) to fulfilling, fun, and even joyful. Bruce Daisley has pulled together threads of research and woven them into a tapestry of strategies that actually work, and that don't depend on the CEO's sign-off for implementation. You can begin changing your work culture today at the individual, team, and organisational levels with these tactics that increase creativity, productivity, and satisfaction." - Daniel Pink, author of WHEN and DRIVE

(c) 2019, Bruce Daisley (P) 2019 Penguin Audio
Genre
Working patterns & practices, Careers guidance, Advice on careers & achieving success, Office & workplace, Personnel & human resources management
Listen to a sample
You've probably read a lot about the positives of side hustles and freelance life, but what if you're committed to a career within a company? European Twitter Vice-President Bruce Daisley has some of the answers . . . Bruce's book is a manifesto for frustrated workers.
Combating workplace misery has become the mission of Bruce Daisley, European VP of Twitter and host of the podcast Eat, Sleep, Work, Repeat. His latest book, The Joy Of Work, is designed to make us fall back in love with our job again . . . Daisley's book debunks many long-held assumptions about the workplace.
Bruce Daisley is on a mission to change the world of work and help ordinary people to kick their addiction to digital communication. His thesis is attractive and compelling: rather than free us up, new technology is tying us to our devices and desks and raising stress and unhappiness at work with no discernible increase in productivity . . . Daisley may be the man to lead the pushback.
[Daisley] offers helpful tips and ways of thinking to maximise your happiness and productivity at work without giving up your soul.
For many people work has become joyless, but Daisley offers some easy fixes that any employee or team could implement straight away to make work feel better again . . . Daisley has a knack of showing how easy it is to make what are really rather small day-to-day changes at work.