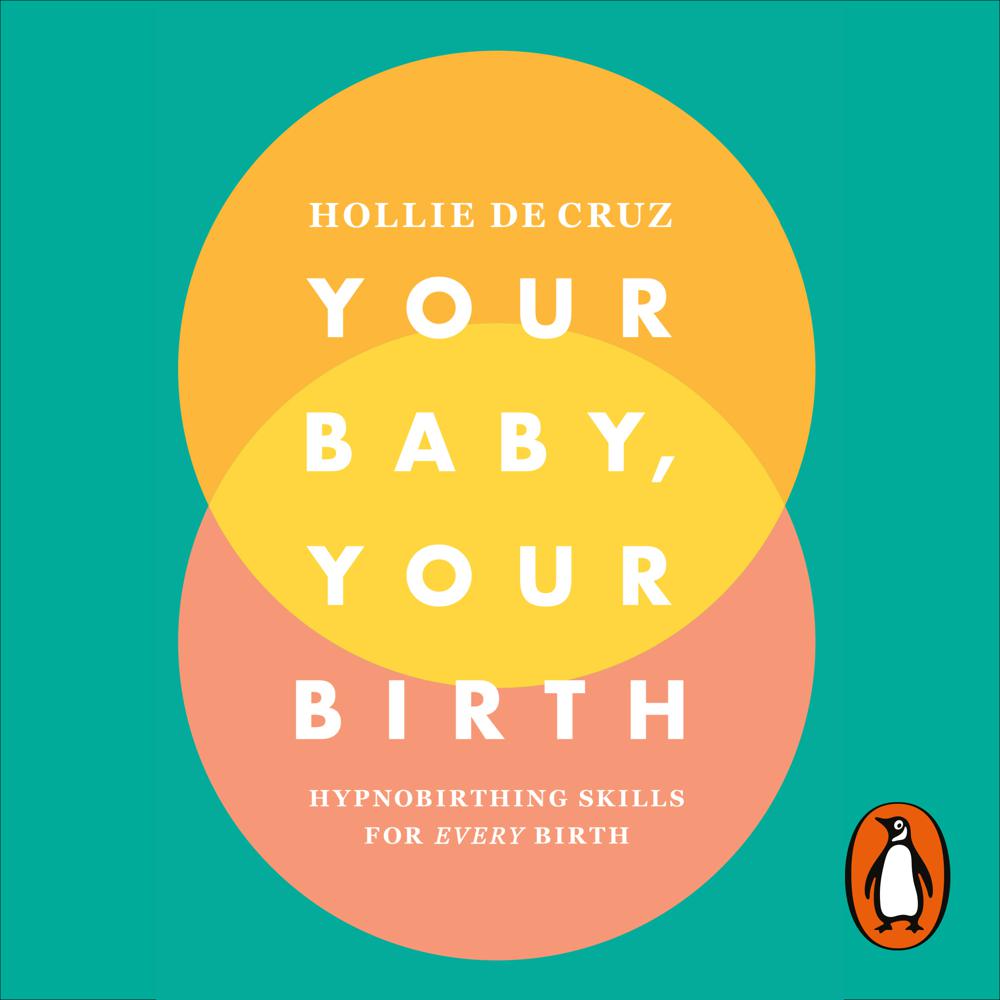 Narrated By: Hollie de Cruz
Duration: 6 hours and 14 minutes
What to expect
Random House presents the audiobook edition of Your Baby, Your Birth, written and read by Hollie de Cruz.

No matter how you birth your baby, feel calm and safe with hypnobirthing
"This woman is a great healer and birth expert. This book will be brilliant." Russell Brand

Your Baby, Your Birth is a truly modern hypnobirthing book for ALL births.
In-demand hypnobirthing coach Hollie de Cruz provides you with the skills and tools to make any birth feel safe, calm, connected and empowering. Drawing on her experience working with new mums, including Fearne Cotton and Giovanna Fletcher, Hollie de Cruz helps you prepare for a positive (not 'perfect') birth experience and approach motherhood with confidence in yourself and your instincts.
Your Baby, Your Birth will teach you:
- That birth is safe - listen to your body, embrace the changes, prepare your mind and relax during pregnancy
- Exercises and breathing techniques for labour and birth for you and your birth partner, along with guided meditations to keep you calm and engaged
- How to trust your instincts, understand your body and baby, and make informed decisions throughout your pregnancy and beyond
Hollie de Cruz, creator of the award-winning yesmum positive affirmation cards, is renowned for demystifying hypnobirthing and her down-to-earth, realistic approach is highly sought after.
Whatever kind of birth you are planning, let Hollie de Cruz provide you with a set of deep relaxation, mindfulness and meditation tools for an empowering experience.
Track listing available at www.penguin.co.uk/articles/2018/yourbabyyourbirth/
Genre
Pregnancy, birth & baby care: advice & issues, Self-help, personal development & practical advice
Listen to a sample
I feel so incredibly lucky to have met Hollie. Thanks to her I will always remember the day I gave birth to Lola as beautiful and peaceful.
After meeting with Hollie and learning integral breathing techniques and visualisations, the fear and expectation had been completely replaced with pure excitement. As Honey was born, I felt wild, empowered and very connected to everything around me.
Hollie has completely changed the way I look at giving birth. I have no doubt that my experiences would've been entirely different had she not given me her calm and soothing guidance.
Hollie is at the forefront of ancient yet modern birthing techniques. Charming, warm and easy to understand, she is the perfect spokesperson for a movement that could ultimately effect everybody - well, not everybody, just everybody who will be born.