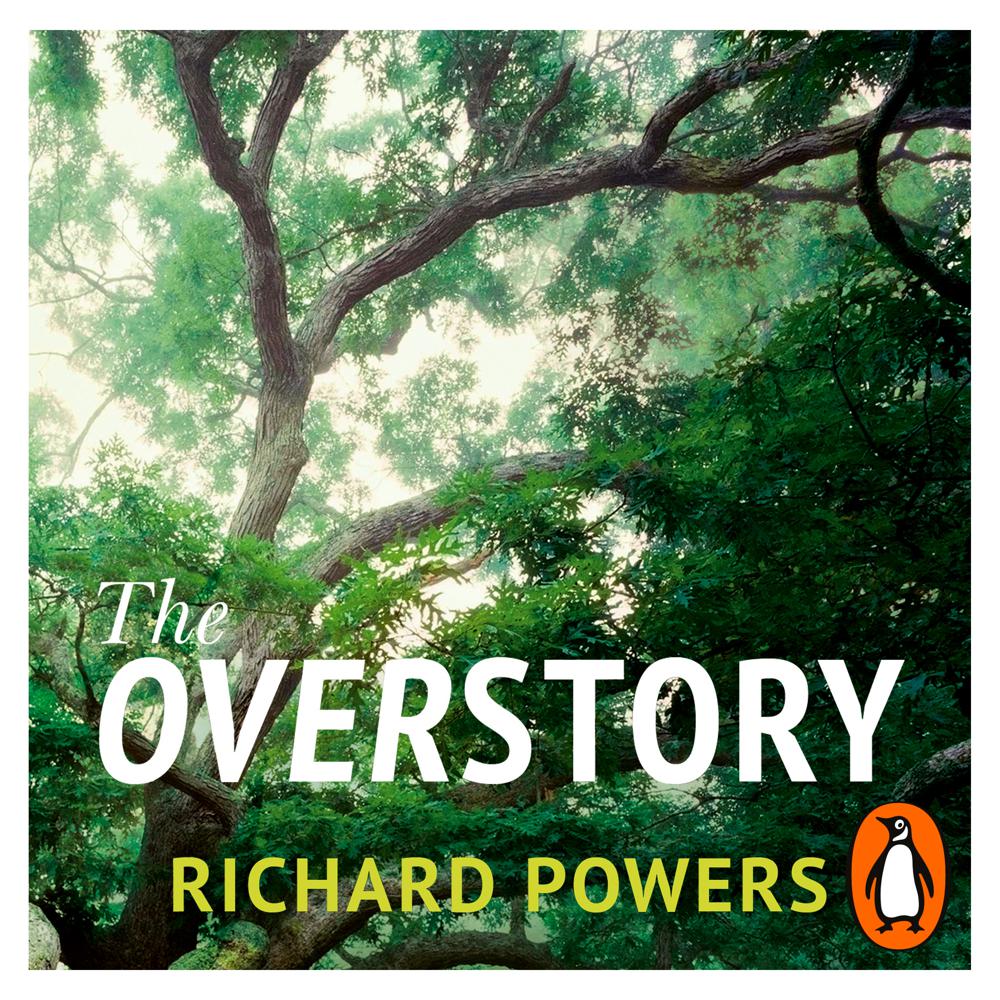 Narrated By: Suzanne Toren
Duration: 22 hours and 58 minutes
What to expect
Brought to you by Penguin.

WINNER OF THE PULITZER PRIZE FOR FICTION 2019
SHORTLISTED FOR THE MAN BOOKER PRIZE 2018
THE NEW YORK TIMES BESTSELLER

A wondrous, exhilarating novel about nine strangers brought together by an unfolding natural catastrophe

An artist inherits a hundred years of photographic portraits, all of the same doomed American chestnut. A hard-partying undergraduate in the late 1980s electrocutes herself, dies, and is sent back into life by creatures of air and light. A hearing- and speech-impaired scientist discovers that trees are communicating with one another. An Air Force crewmember in the Vietnam War is shot out of the sky, then saved by falling into a banyan.

This is the story of these and five other strangers, each summoned in different ways by the natural world, who are brought together in a last stand to save it from catastrophe.

'Really, just one of the best novels, period' Ann Patchett

'The best book I've read in ten years' Emma Thompson

'Dazzlingly written' Robert Macfarlane

© Richard Powers 2018 (P) Penguin Audio 2018
Genre
Modern and contemporary fiction, Narrative theme: Environmental issues, Historical fiction, Narrative theme: Politics, Trees, wildflowers and plants: general interest
Listen to a sample
Autumn makes me think of leaves, which makes me think of trees, which makes me think of The Overstory, the best novel ever written about trees, and really, just one of the best novels, period.
The time is ripe for a big novel that tells us as much about trees as Moby-Dick does about whales … The Overstory is that novel and it is very nearly a masterpiece ... The encyclopaedic powers of Powers extend from the sciences to the literary classics. On almost every page of The Overstory you will find sentences that combine precision and vision. You will learn new facts about trees ... [An] exhilarating read.
[The Overstory is] the best book I've read in ten years. It's a remarkable piece of literature, and the moment it speaks to is climate change. So, for me, it's a lodestone. It's a mind-opening fiction, and it connects us all in a very positive way to the things that we have to do if we want to regain our planet. We've got lots and lots of trees where we live in Scotland. If I'm feeling unwell or unsettled in any way, I always go and sit with a tree or walk through the trees, and that's incredibly healing and helpful
[The Overstory] whirls together so many characters, so much research and such a jostle of intersecting ideas that, at times, it feels like a landbound companion to Moby-Dick's digressional and obsessive whale tale ... One of the most thoughtful and involving novels I've read for years ... This long book is astonishingly light on its feet, and its borrowings from real research are conducted with verve ... The propulsive style and the enthusiastic reverence of Powers's writing about nature keep it whizzing through any amount of linked observations on literary criticism, political science and statistical analysis. It's an extraordinary novel, alert to the large ideas and humanely generous to the small ones; in an age of cramped autofictions and self-scrutinising miniatures, it blossoms.
An extraordinary novel … It's an astonishing performance …He's incredibly good at describing trees, at turning the science into poetry …The book is full of ideas … Like Moby-Dick, The Overstory leaves you with a slightly adjusted frame of reference … Some of what was happening to his characters passed into my conscience, like alcohol into the bloodstream, and left a feeling behind of grief or guilt, even after I put it down. Which is one test of the quality of a novel.