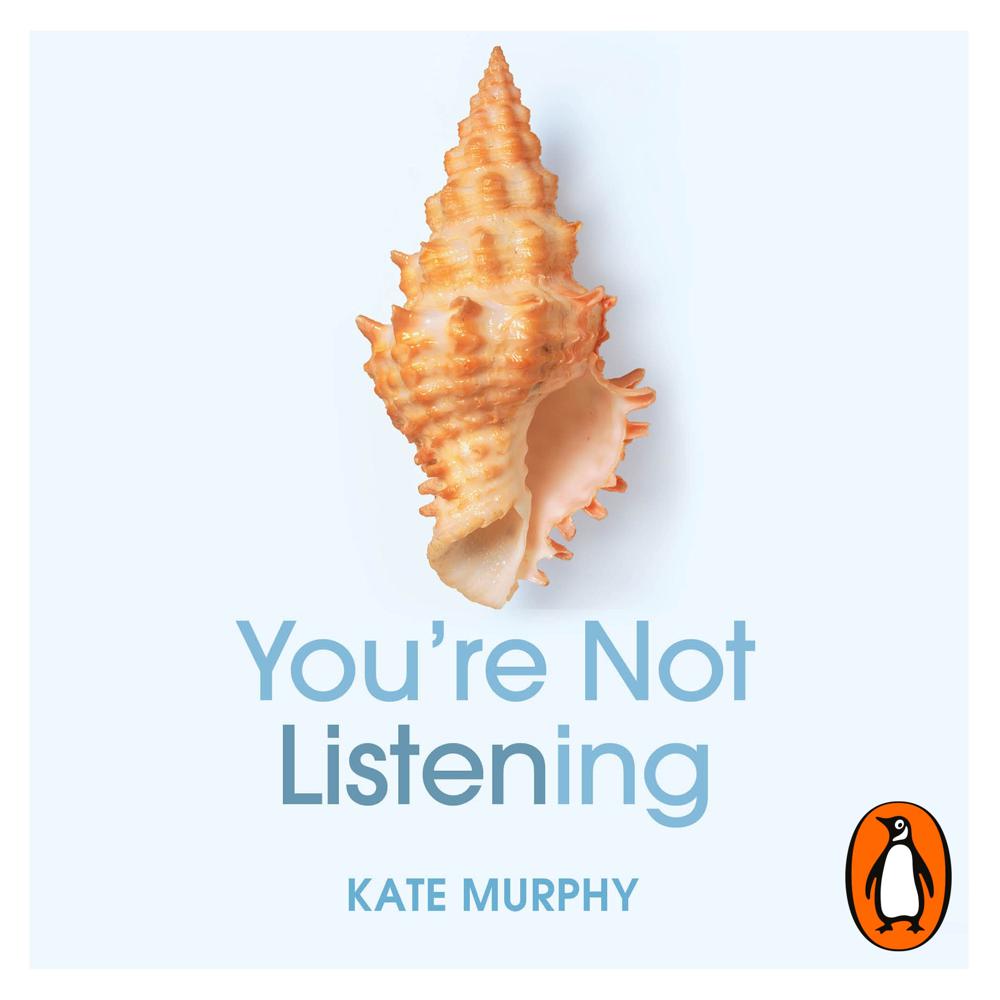 Narrated By: Kate Murphy
Duration: 6 hours and 31 minutes
What to expect
Brought to you by Penguin.

When was the last time you listened to someone, or someone really listened to you?

This life-changing book will transform your conversations forever

As a society, we've forgotten how to listen. Modern life is noisy and frenetic, and technology provides constant distraction. So we tune things out or listen selectively – even to those we love most. We've become scared of other people's points of view, and of silence.

Now more than ever, we need to listen to those around us. New York Times contributor Kate Murphy draws on countless conversations she has had with everyone from priests to CIA interrogators, focus group moderators to bartenders, her great-great aunt to her friend's toddler, to show how only by listening well can we truly connect with others.

Listening is about curiosity and patience – about asking the right questions in the right way. Improvisational comedians and con men are much better at it than most of us. And the cleverest people can be the worst at it. Listening has the potential to transform our relationships and our working lives, improve our self-knowledge, and increase our creativity and happiness. While it may take some effort, it's a skill that can be learnt and perfected.

When all we crave is to understand and be understood, You're Not Listening shows us how.

© Kate Murphy 2020 (P) Penguin Audio 2020
Genre
Popular science, Society & culture: general, Language learning: listening skills, Study & learning skills: general, Soft skills & dealing with other people, Interpersonal communication & skills, Impact of science & technology on society
Listen to a sample
Gripping from start to finish... brilliant…extraordinarily interesting…full of meat and gold.
We are losing this most crucial, arguably, of our skills in the modern world... I'll be adopting Murphy's advice... and I will be employing "support" responses everywhere.
It's time for a spot of re-education... A fascinating guide to something we assume we do automatically, yet for the most part do very badly... The art of listening is really the art of being human.
Fiercely topical... You're Not Listening is an intriguing and constructive take on the problem... and a manual for better communication. Murphy's book is intelligent and thought-provoking… Listening is when someone take a real interest in who you are…a moment of attunement and understanding that sticks in both heads. We could all do with some of that.
The premise of this book couldn't be more timely... inspiringly profound… Smart and playful... It feels like a reiteration of something essential... Murphy is here to remind us – entertainingly and compellingly – exactly why it matters so much, especially right now. Hear, hear.