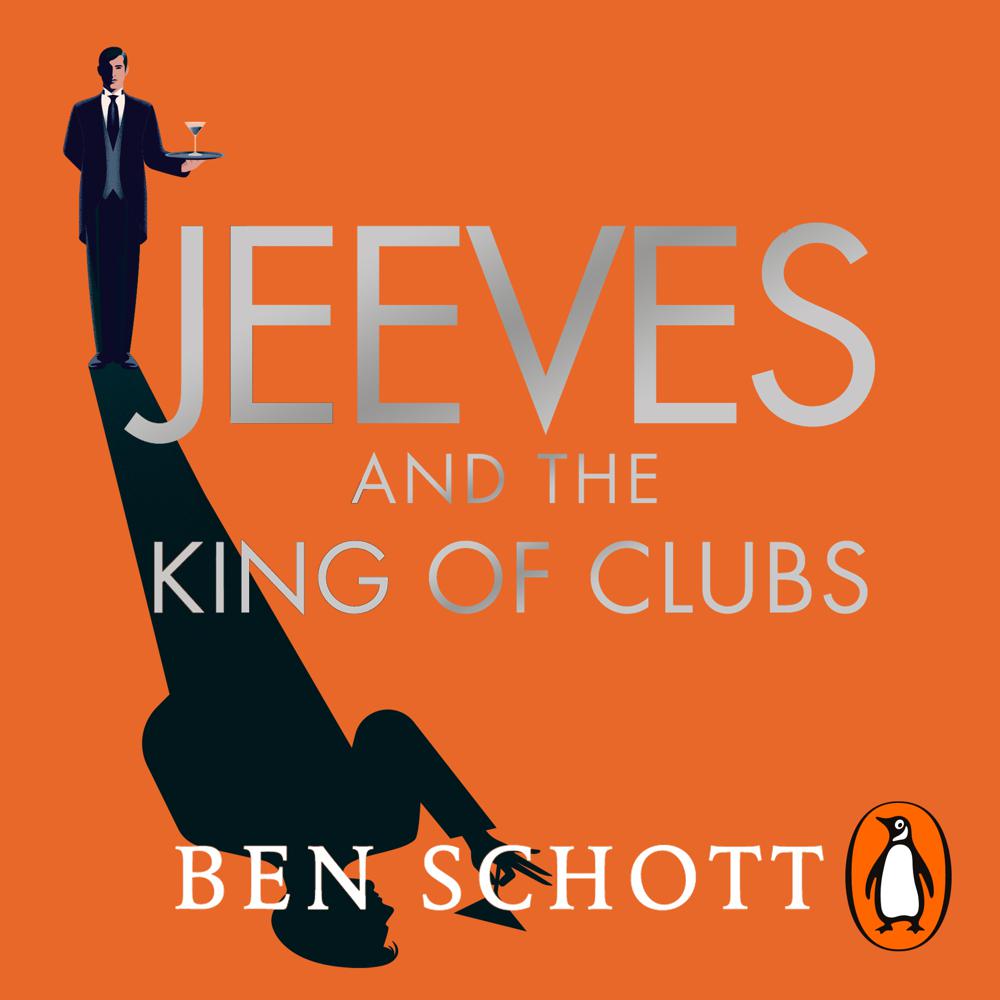 Narrated By: James Lance
Duration: 8 hours and 25 minutes
What to expect
Random House presents the audiobook edition of Jeeves and the King of Clubs, written by Ben Schott and read by James Lance.

'Impossible to read without grinning idiotically' - Mark Sanderson, Evening Standard

Storm clouds loom over Europe. Treason is afoot in the highest social circles. The very security of the nation is in peril. Jeeves, it transpires, has long been an agent of British Intelligence, but now His Majesty's Government must turn to the one man who can help . . . Bertie Wooster.

In this magnificent new homage to P. G. Wodehouse, Ben Schott leads Jeeves and Wooster on an uproarious adventure of espionage through the secret corridors of Whitehall, the sunlit lawns of Brinkley Court, and the private clubs of St James's.

We encounter an unforgettable cast of characters – old and new – including outraged chefs and exasperated aunts, disreputable politicians and gambling bankers, slushy debs and Cockney cabbies, sphinx-like tailors, and sylph-like spies.

There is treachery to be foiled, naturally, but also horses to be backed, auctions to be fixed, engagements to be escaped, madmen to be blackballed, and a new variety of condiment to be cooked up.

Jeeves & the King of Clubs is essential reading for aficionados of The Master, and a perfect introduction to the joys of Jeeves and Wooster for those who have never before dipped their toe.
Genre
Modern & contemporary fiction, Espionage & spy thriller, Humorous fiction
Listen to a sample
His sensitivity to the tics and cadences of his characters' speech and ways of being is uncannily acute, and full of the same freshness and resonance of perception as Wodehouse's own style. . . it vibrates with the spirit and rhythms of [Wodehouse's] heart
Schott rises to the occasion with a rebooting of one of literature's great double acts that captures His Master's voice and, above all, the famous Wodehouse rhythm... A brilliant conceit: a network of spies in livery, silently watching the movers and shakers.
Peerless in its wit, elegance and silliness. It is the most successful homage to PG Wodehouse's Wooster and Jeeves stories to date. The footnotes are a joy of misplaced erudition. More of the same, please.
An amusing and well-written homage to the master . . . Schott excels with a series of similes and metaphors every bit as striking as those Wodehouse came up with. A delight to read.
A most thrilling return of Wodehouse's Jeeves and Wooster.