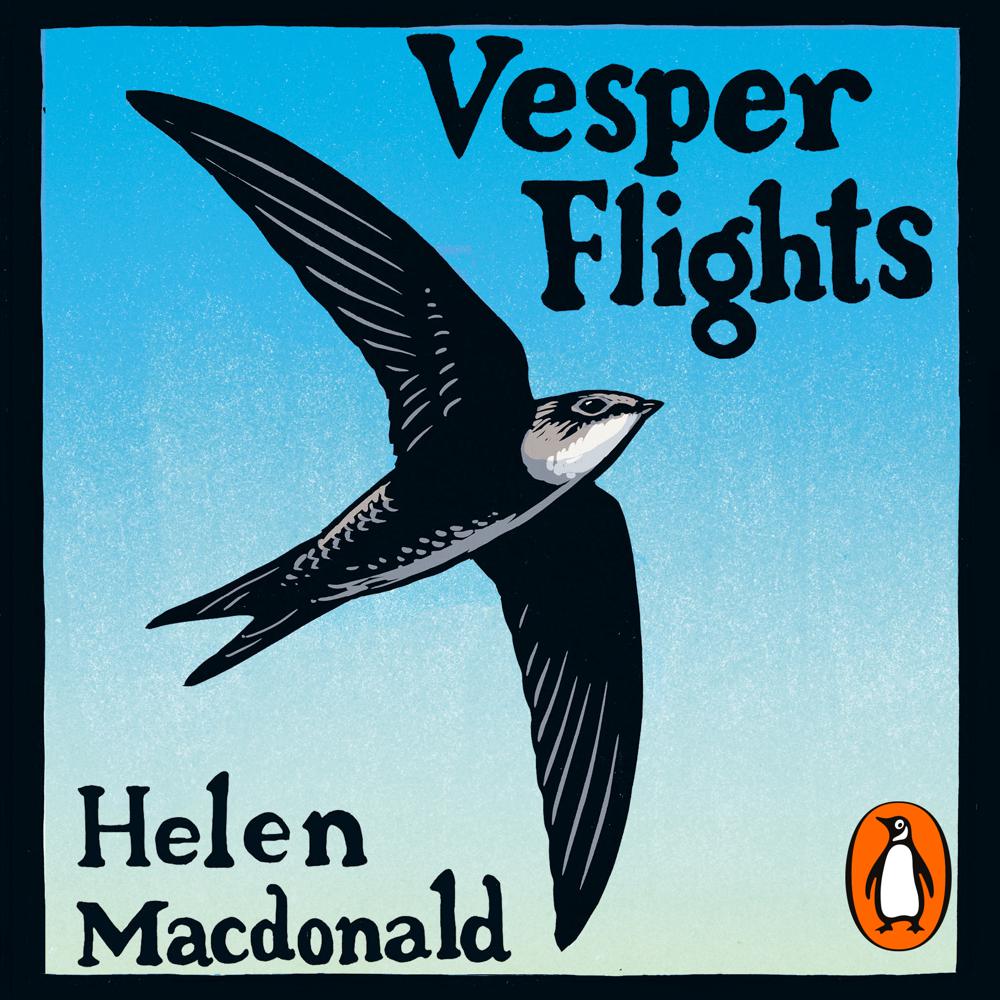 Narrated By: Helen Macdonald
Duration: 10 hours and 23 minutes
What to expect
Brought to you by Penguin.

Animals don't exist to teach us things, but that is what they have always done, and most of what they teach us is what we think we know about ourselves.

From the internationally acclaimed author of H is for Hawk comes Vesper Flights, a transcendent collection of essays about the human relationship to the natural world. In Vesper Flights Helen Macdonald brings together a collection of her best loved pieces, along with new essays on topics and stories ranging from nostalgia and science fiction to the true account of a refugee's flight to the UK. Her pieces ranges from accounts of swan upping on the Thames to watching tens of thousands of cranes in Hungary to seeking the last golden orioles in Suffolk's poplar forests. She writes about wild boar, swifts, mushroom hunting, migraines, the strangeness of birds' nests, what we do when we watch wildlife and why.

This is a book about observation, fascination, time, memory, love and loss and how we make the world around us, by one of this century's most important and insightful nature writers.

© Helen Macdonald 2020 (P) Penguin Audio 2020
Genre
Wildlife: general interest, Wildlife: birds and birdwatching: general interest, Literary essays
Listen to a sample
Thrilling dispatches from a vanishing world... A powerful - and entertaining - corrective to the idea that the only hopes that matter on this planet are those of our own species.
Vesper Flights is a book of ideas and urgent, beautiful writing... [Macdonald] is a writer whose every word is to be cherished.
An antidote to so much romantic, reductive writing about the natural world... Macdonald's writing teems with other voices and perspectives, with her own challenges to herself. It muddies any facile ideas about nature and the human, and prods at how we pleat our prejudices, politics and desires into our notions of the animal world... Hers is a gritty, companionable intimacy with the wild... The essays...are short, varied and highly edible.
Helen Macdonald is one of the best nature writers now working.
Nature writing at its best... All kinds of wondrous... Each and every essay reminded me what a gifted writer Macdonald is. Her prose is poetry but it also has a drenching kind of a clarity. And this is good because we shouldn't allow ourselves to be lulled by the sheer pleasure of reading her. For these are urgent pieces designed to open our eyes.