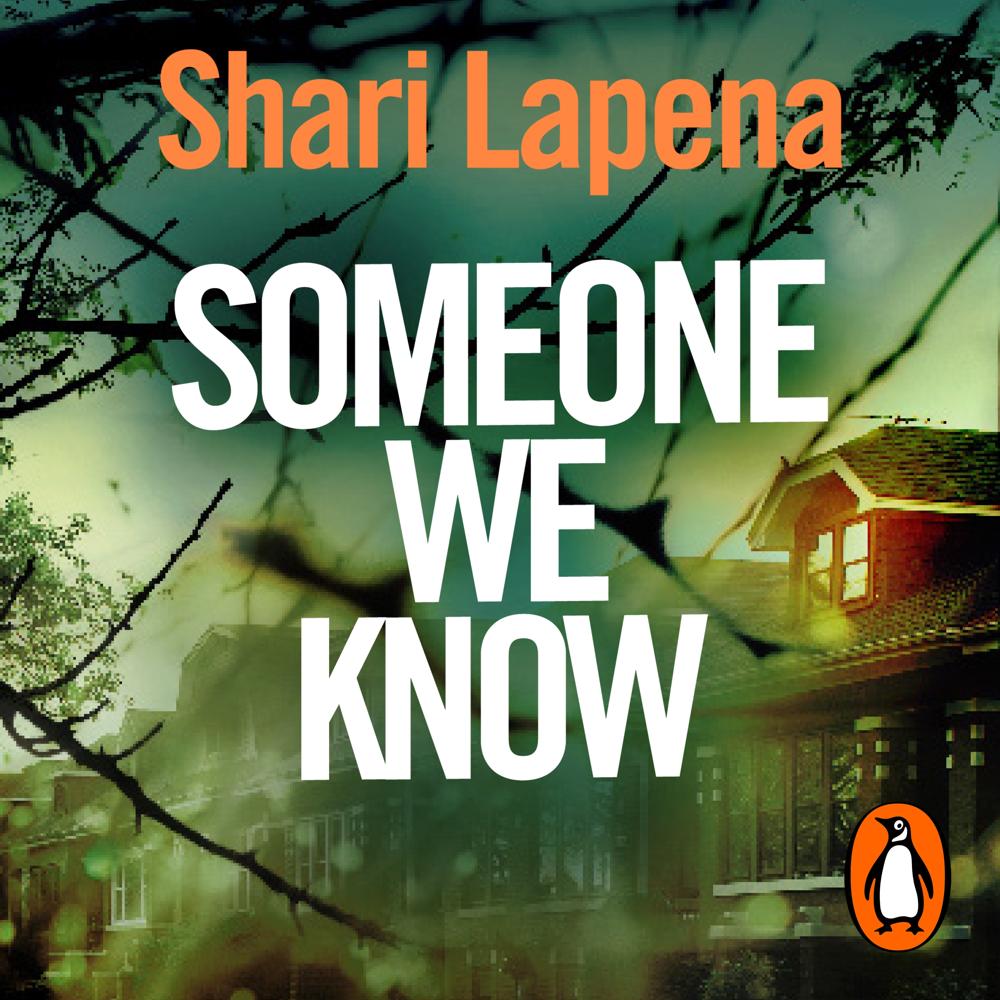 Narrated By: Kirsten Potter, Robbie Daymond
Duration: 7 hours and 51 minutes
What to expect
Penguin presents the audio edition of Someone We Know written by Shari Lapena, read by Kirsten Potter and Robbie Daymond.

The gripping new thriller from the No. 1 bestselling author of The Couple Next Door.

******

It can be hard keeping secrets in a tight-knit neighbourhood.

In a tranquil, leafy suburb of ordinary streets – one where everyone is polite and friendly – an anonymous note has been left at some of the houses.

'I'm so sorry. My son has been getting into people's houses. He's broken into yours.'

Who is this boy, and what might he have uncovered? As whispers start to circulate, suspicion mounts.

And when a missing local woman is found murdered, the tension reaches breaking point. Who killed her? Who knows more than they're telling? And how far will all these very nice people go to protect their secrets?

Maybe you don't know your neighbour as well as you thought you did . . .

******

Readers love Shari Lapena:

'Twist on twist on twist on twist.'

'Fantastic book, from the first page I was hooked, couldn't put it down!'

'The atmosphere that Lapena creates only adds to the amazing plot.'

'An excellent atmospheric thriller, full of intrigue and suspense.'

'I was reading with my mouth open as I raced towards the final page.'

'I read it in one sitting, as I simply could not put it down.'

'An incredibly gripping read.'
Genre
Psychological thriller, Crime & mystery: private investigator / amateur detectives, Crime & mystery: cosy mystery, Family life fiction, Modern & contemporary fiction, Fiction: general & literary, Narrative theme: Love & relationships, Narrative theme: Interior life, Narrative theme: Death, grief, loss
Listen to a sample
One neighbourhood, four couples, an amateur burglar and one dead body – this is a masterful whodunnit, perfectly paced and expertly plotted, that had me guessing all the way through. Like Desperate Housewives with bite. I loved it and couldn't put it down.
I fell hook, line and sinker for this book, only surfacing back to reality after the final page. Shari Lapena is a writer at the absolute top of her game. Someone We Know was masterfully plotted, the suspense ratcheted up with agonising precision and the ending so satisfying I wanted to flip back through the pages to see how she managed it. Brilliant.
Exactly what I love in a book: a small cast, an intricate plot worthy of Agatha Christie, with characters who stay in my mind long after the novel has finished. As for her writing – it was just perfect, as though Anne Tyler had written a thriller. No greater compliment can be given!
Shari Lapena just gets better and better.
Shari Lapena has done it again. Someone We Know grabs you by the lapels on page one and doesn't loosen its grip until the last sentence. Love the claustrophobic suburban neighbourhood where anything can happen behind those front doors.