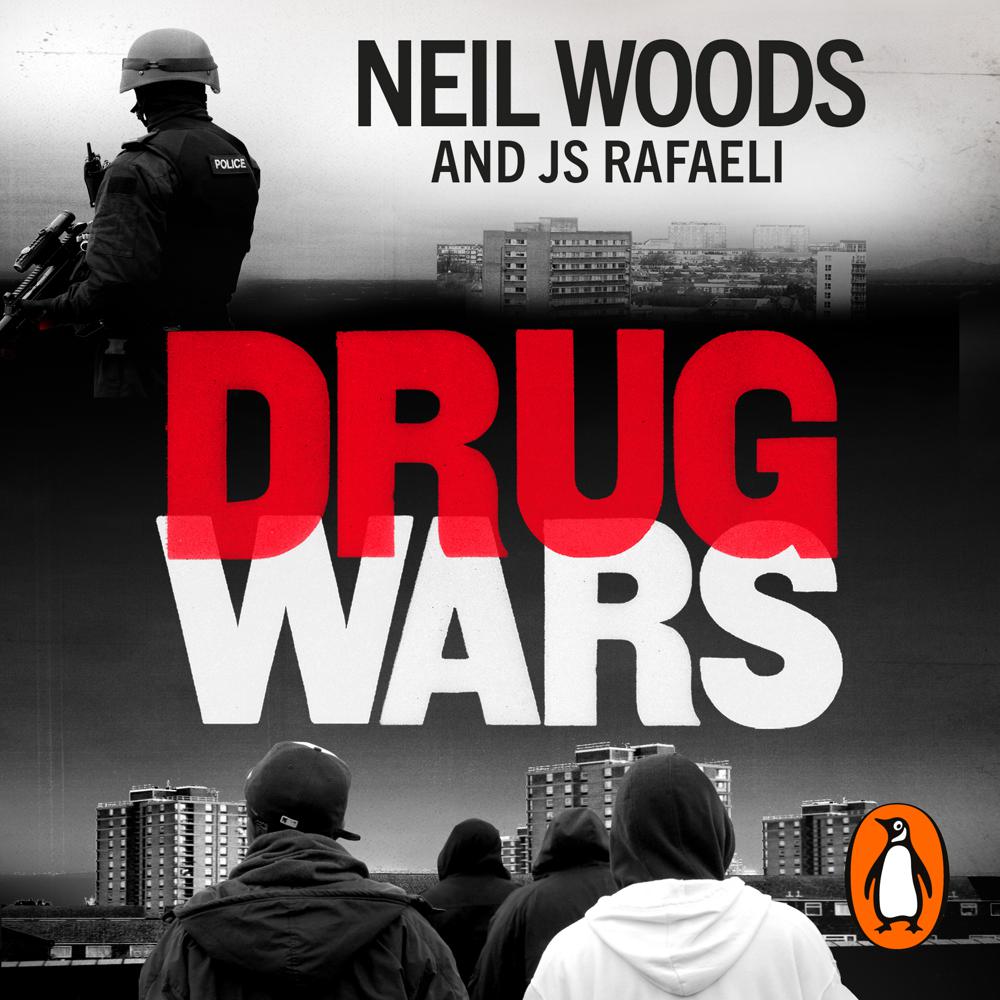 Narrated By: Neil Woods
Duration: 11 hours and 48 minutes
What to expect
Random House presents the audiobook edition of Drug Wars by Neil Woods and J S Rafaeli, read by Neil Woods.
TO KNOW THE TRUE STORY BEHIND A WAR, ASK THE PEOPLE WHO FOUGHT IT
An observation van is running surveillance on a high-level Bradford gangster. Suddenly the van is surrounded by men in balaclavas and tied shut. Out comes the can of petrol. It is set alight and the two cops inside barely escape with their lives. This incident is never reported. The gangsters clearly have informants inside the police and alerting the public would undermine the force. Everyone shrugs it off – with so much money in the drugs game, corruption is part and parcel of the whole deal
From the bestselling author of Good Cop Bad War, Neil Woods, comes the first inside history of Britain's War on Drugs told by those who were there.
Calling upon the gripping first-hand accounts from those on both sides of the battle – the cops and the gangsters – as well as Neil Wood's experiences as an undercover drugs detective, Drug Wars will build a complex, authentic and terrifying picture of the reality of the drug war in Britain.
Beginning with the Misuse of Drugs Act in 1971, we watch decades of violence, racial tension, organised crime and a monumental increase in addiction unfold. We see the birth of rave music and dance culture, and yet even more tabloid hysteria. And throughout, we look at the huge numbers of civilians that have fallen victim to Britain's war on drugs.
Genre
Drugs trade / drug trafficking, Organized crime, True crime
Listen to a sample
Anyone who cares about Britain should read this extraordinary and riveting book. It will change how you see our country - and lots of things that seemed strange will start to make sense.
If you want to understand how Britain succumbed to a self-defeating war on drugs benefiting only the most vicious gangsters, this book is the perfect primer with its highly-readable fusion of analysis, history and first person testimonies from the front line.