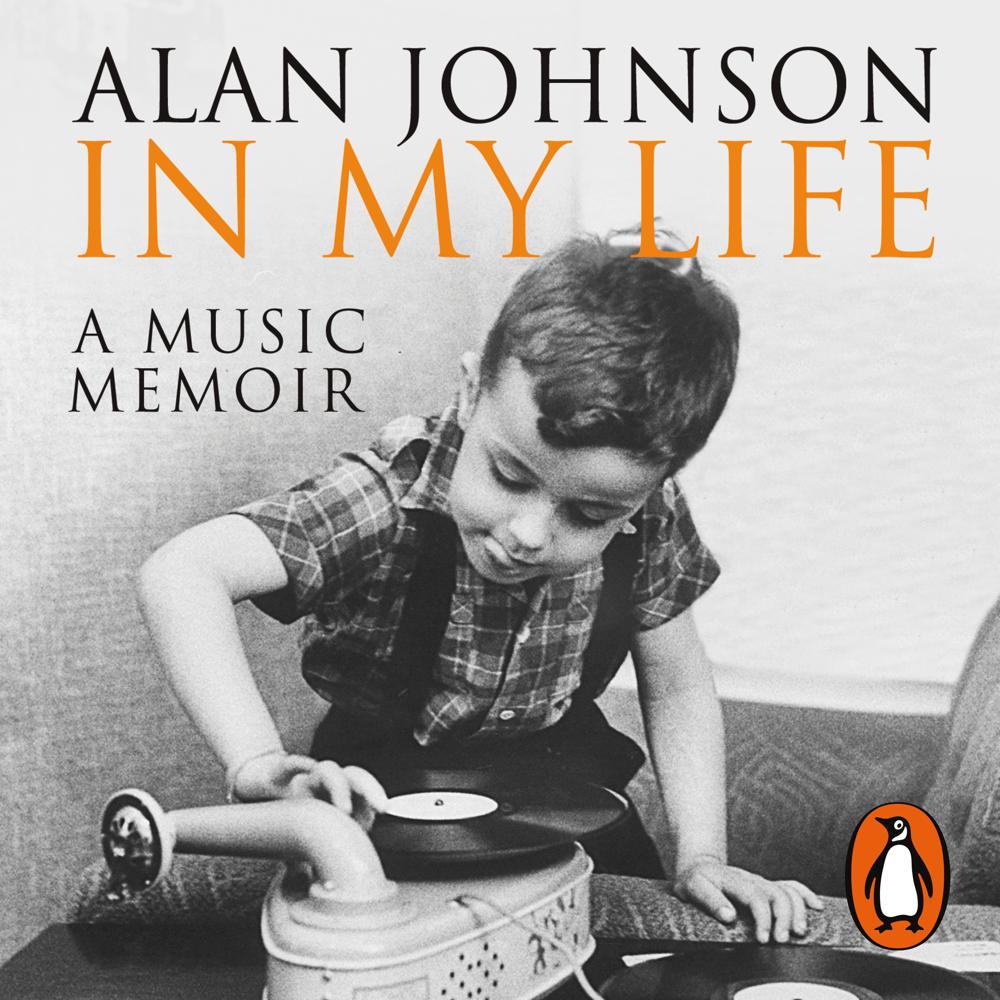 Narrated By: Alan Johnson
Duration: 7 hours and 22 minutes
What to expect
Random House presents the audiobook edition of In My Life, written and read by Alan Johnson.
From being transported by the sound of 'True Love' by Bing Crosby and Grace Kelly on the radio, as a small child living in condemned housing in ungentrified West London in the late 1950s, to going out to work as a postman humming 'Watching the Detectives' by Elvis Costello in 1977, Alan Johnson's life has always had a musical soundtrack. In fact music hasn't just accompanied his life, it's been an integral part of it.
In the bestselling and award-winning tradition of This Boy, In My Life vividly transports us to a world that is no longer with us - a world of Dansettes and jukeboxes, of heartfelt love songs and heart-broken ballads, of smoky coffee shops and dingy dance halls. From Bob Dylan to David Bowie, from Lonnie Donnegan to Bruce Springsteen, all of Alan's favourites are here. As are, of course, his beloved Beatles, whom he has worshipped with undying admiration since 1963.
But this isn't just a book about music. In My Life adds a fourth dimension to the story of Alan Johnson the man.
Genre
Memoirs, Biography: historical, political & military, Social & cultural history
Listen to a sample
In prose and in person, Johnson has always had an everyman likeability . . . his take on the "good old days" is sparely unsentimental . . . very readable.
Radiates the author's easygoing charm . . . at the peak of his youthful fame he auditioned for a band called the Jaywalkers . . . alas he was unsuccessful. Who knows what might have been? But what the pop world lost, the world of politics gained.
What a lovely writer he is: funny. modest, unsentimental and utterly without self-pity . . . warmth, wit and honesty make this such a satisfying read.
His charming memoir details the ways in which records by his heroes . . . have formed the soundtrack to his life.
This memoir will give you that warm glow of finding a friend who shares your passions . . . In this loving slice of social history, he beautifully mixes that passion with the story of a young man growing up and succeeding in post-war Britain.