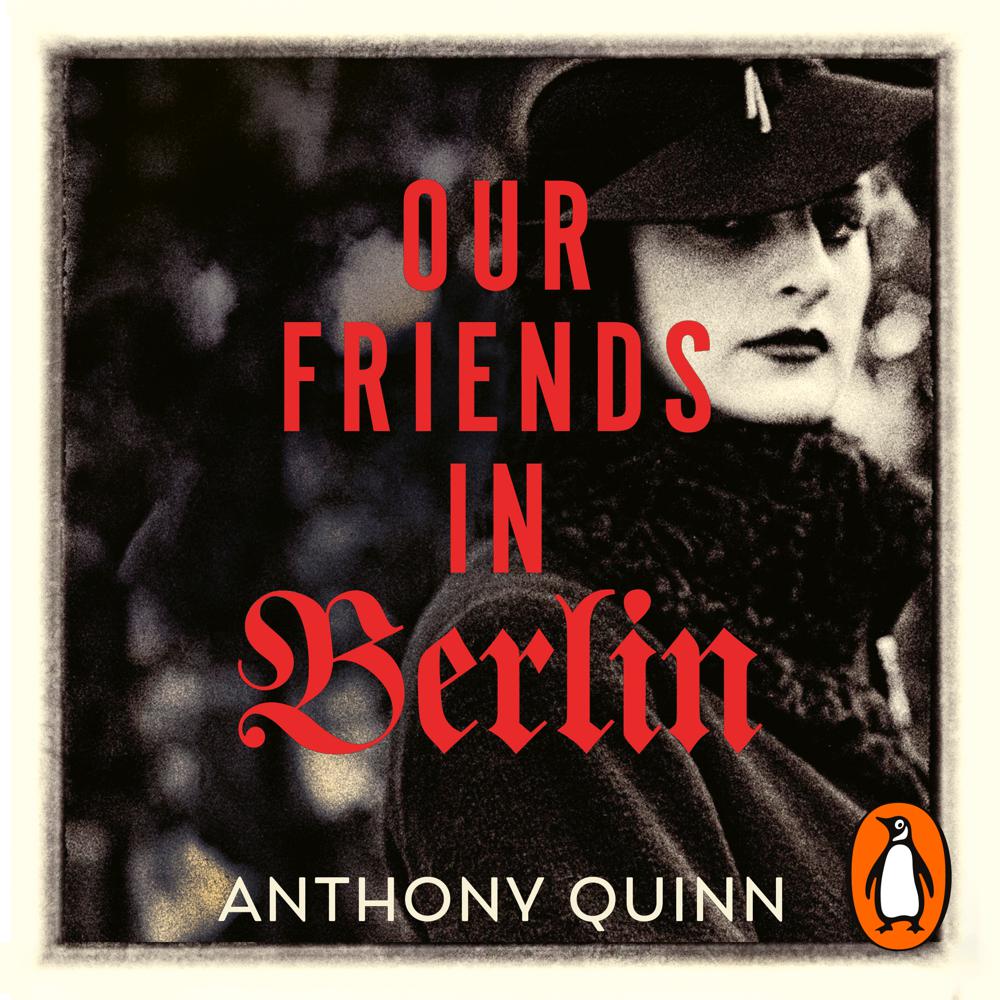 Narrated By: David Rintoul
Duration: 8 hours and 47 minutes
What to expect
Random House presents the audiobook edition of Our Friends in Berlin by Anthony Quinn, read by David Rintoul.

London, 1941. The city is in blackout, besieged by nightly air raids from Germany. Two strangers are about to meet. Between them they may alter the course of the war.

While the Blitz has united the nation, there is an enemy hiding in plain sight. A group of British citizens is gathering secret information to aid Hitler's war machine. Jack Hoste has become entangled in this treachery, but he also has a particular mission: to locate the most dangerous Nazi agent in the country.

Hoste soon receives a promising lead. Amy Strallen, who works in a Mayfair marriage bureau, was once close to this elusive figure. Her life is a world away from the machinations of Nazi sympathisers, yet when Hoste pays a visit to Amy's office, everything changes in a heartbeat.

Breathtakingly tense and trip-wired with surprises, Our Friends in Berlin is inspired by true events. It is a story about deception and loyalty – and about people in love who watch each other as closely as spies.

'The best spy novel set in wartime London. A masterpiece' - Edward Wilson, author of A Very British Ending
Genre
Crime & mystery fiction, Espionage & spy thriller, Historical fiction, Second World War fiction, Modern & contemporary fiction, Narrative theme: Love & relationships
Listen to a sample
Those in search of a smart, tautly rendered, atmospheric beach read should pack a copy now.
[A] gripping espionage thriller... An addictive cocktail of action, romance and politics.
Our Friends in Berlin brings to the fore all of Quinn's talents – gripping storylines, plot twists, thorough research and elegant prose.
A cracking tale of high-stakes espionage and poignant romance. It's elegantly observed, expertly paced and intensely atmospheric.
Our Friends in Berlin is an immensely enjoyable Buchanesque adventure... Its descriptions of London under bombardment are vividly sensuous and beautiful… Its characters are intriguing and deftly presented… Most memorably of all, though, the book and its cast are shot through with a persuasive postmodern melancholy, the hard-wired ambivalence that is very much Le Carré rather than Buchan. This sensibility allows the novel to illuminate complex times.