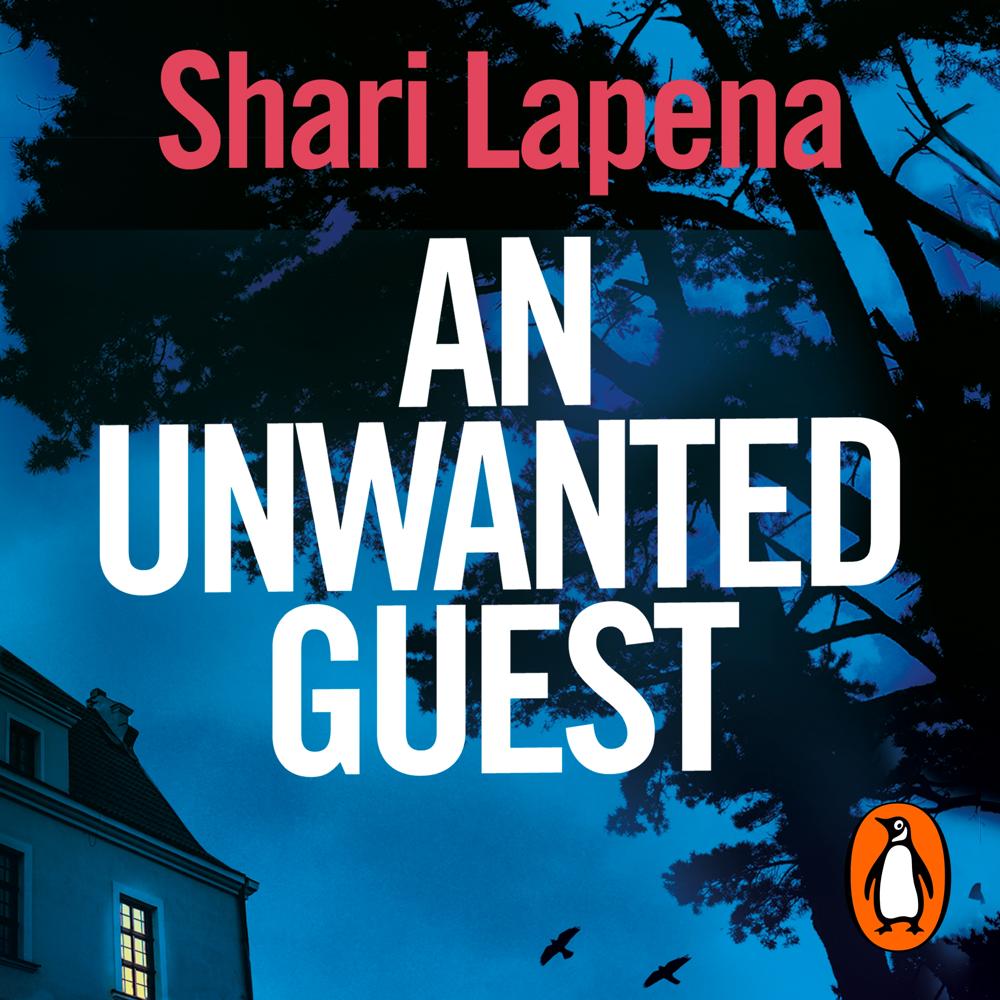 Narrated By: Hillary Huber
Duration: 8 hours and 27 minutes
What to expect
Random House presents the audiobook edition of An Unwanted Guest by Shari Lepena, read by Hillary Huber.

The new page-turner from the author of the phenomenal bestseller, THE COUPLE NEXT DOOR, and A STRANGER IN THE HOUSE.

**********

We can't choose the strangers we meet.

As the guests arrive at beautiful, remote Mitchell's Inn, they're all looking forward to a relaxing weekend deep in the forest, miles from anywhere. They watch their fellow guests with interest, from a polite distance.

Usually we can avoid the people who make us nervous, make us afraid.

With a violent storm raging, the group finds itself completely cut off from the outside world. Nobody can get in – or out. And then the first body is found . . . and the horrifying truth comes to light. There's a killer among them – and nowhere to run.

Until we find ourselves in a situation we can't escape. Trapped.

**********
Genre
Thriller / suspense fiction, Psychological thriller, Fiction: general & literary, Crime & mystery fiction, Modern & contemporary fiction, Crime & mystery: private investigator / amateur detectives, Crime & mystery: police procedural, Narrative theme: Interior life, Narrative theme: Sense of place
Listen to a sample
If you want an unputdownable thriller, you're in luck – best-seller Shari Lapena is back with a new whodunnit…Crafted like a vintage Christie and just as tense, this will be a smash hit
Tense. Unpredictable. Unputdownable. Shari Lapena's novels are domestic noir at its finest.
[An Unwanted Guest] once again shows her gift for smart characterisation combined with a subtle appreciation for the darkness of the human heart . . . A perfectly choreographed danse macabre.
The psychological thrillers of Lapena are masterclasses in tightly plotted, economical narrative…This third novel has a premise straight out of a Agatha Christie classic
An intriguing cast, an isolated location, a raging storm and the threat of death in every dark corner: An Unwanted Guest reads like Agatha Christie with a shot of adrenalin. Clear your desk before you start it because you won't want to put it down.