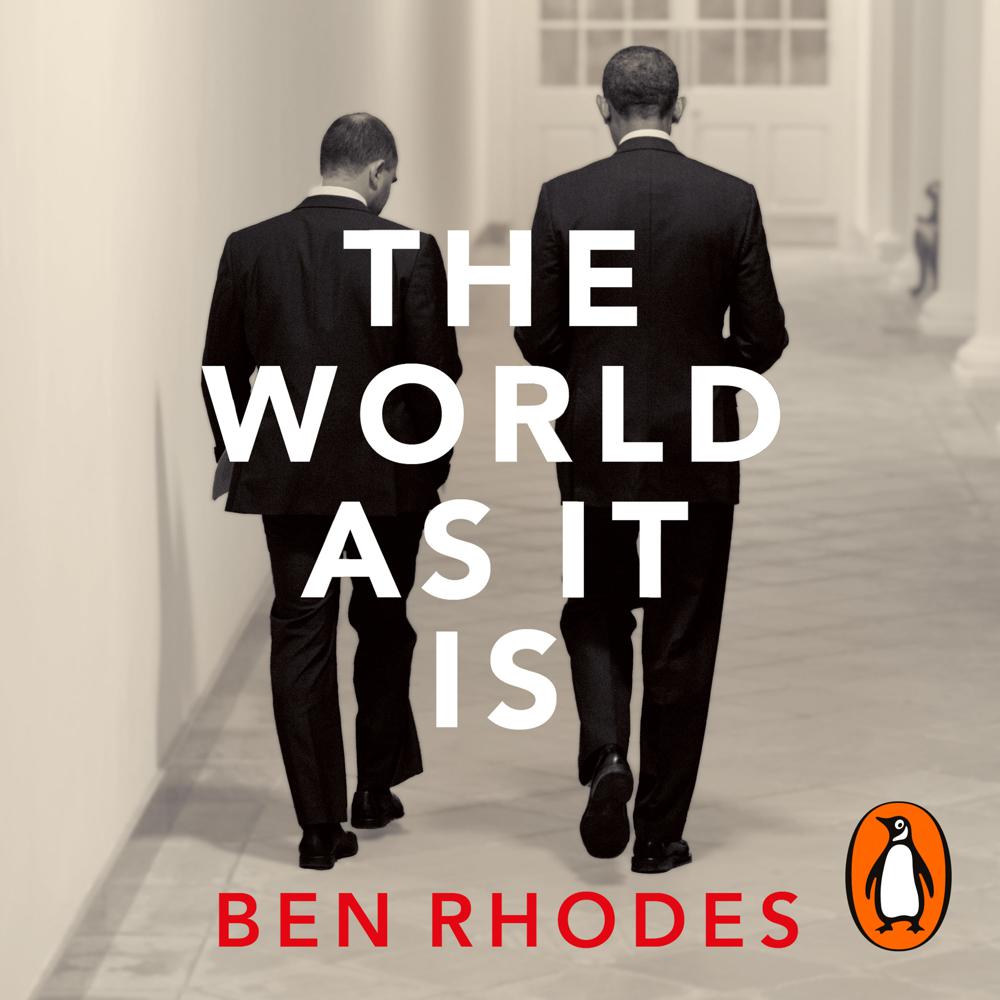 Narrated By: Ben Rhodes, Mark Deakins
Duration: 15 hours and 45 minutes
What to expect
Random House presents the audiobook of The World As It Is by Ben Rhodes, read by Mark Deakins with and introduction read by the author.
This is a book about two people making the most important decisions in the world. One is Barack Obama. The other is Ben Rhodes.
The World As It Is tells the full story of what it means to work alongside a radical leader; of how idealism can confront reality and survive; of how the White House really functions; and of what it is to have a partnership, and ultimately a friendship, with a historic president.
A young writer and Washington outsider, Ben Rhodes was plucked from obscurity aged 29. Chosen for his original perspective and gift with language, his role was to help shape the nation's hopes and sense of itself. For nearly ten years, Rhodes was at the centre of the Obama Administration – first as a speechwriter, then a policymaker, and finally a multi-purpose aide and close collaborator.
Rhodes puts us in the room at the most tense and poignant moments in recent history: starting every morning with Obama in the Daily Briefing; waiting out the bin Laden raid in the Situation Room; reaching a nuclear agreement with Iran; leading secret negotiations with the Cuban government; confronting the resurgence of nationalism that led to the election of Donald Trump.
This is the most vivid portrayal yet of Obama's presidency. It is an essential record of the last decade. But it also shows us what it means to hold the pen, and to write the words that change our world.
Genre
Politics & government, Political leaders & leadership, Memoirs
Listen to a sample
A page-turning, unfiltered, altogether human look at Barack Obama's presidency. Ben Rhodes — one of Obama's closest and most important advisers — opens up the defining issues of the presidency: from the role of race and the rise of conspiracy theories to the hunt for bin Laden, the Syria "red line" debate, and the secret negotiations Ben himself led to normalize ties with Cuba. Insightful, funny, and moving, this is a beautifully observed, essential record of what it was like to be there.
Ben's one of the few who've been with me since that first presidential campaign. His memoir is one of the most compelling stories I've seen about what it's actually like to serve the American people for eight years in the White House
Ben Rhodes … has written a book that reflects the president he served — intelligent, amiable, compelling and principled … a classic coming-of-age story, about the journey from idealism to realism, told with candor and immediacy … There are anecdotes galore, but they illuminate rather than scandalize … Ben Rhodes is a charming and humble guide through an unprecedented presidency … As a result, his achievement is rare for a political memoir: He has written a humane and honorable book
Vivid, lucid, enjoyable ... A compelling account of life in the Obama White House
Taut, compelling.