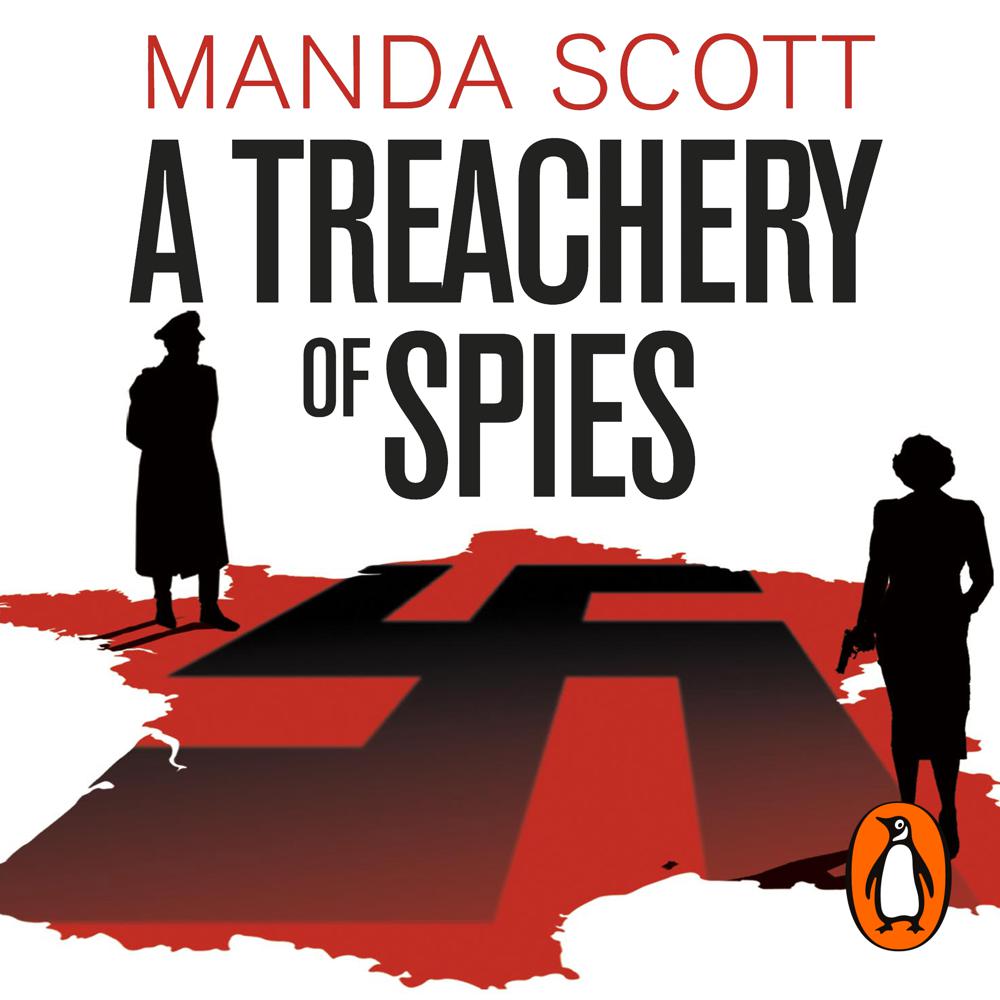 Narrated By: Emma Gregory, Philip Stevens, Sally Scott
Duration: 18 hours and 15 minutes
What to expect
Random House presents the audiobook edition of A Treachery of Spies by Manda Scott, read by Philip Stevens, Emma Gregory and Sally Scott.

An elderly woman of striking beauty is found murdered in Orleans, France. Her identity has been cleverly erased but the method of her death is very specific: she has been killed in the manner of traitors to the Resistance in World War Two.

Tracking down her murderer leads police inspector Inès Picaut back to 1940s France where the men and women of the Resistance were engaged in a desperate fight for survival against the Nazi invaders.

To find answers in the present Picaut must discover what really happened in the past, untangling a web of treachery and intrigue that stretches back to the murder victim's youth: a time when unholy alliances were forged between occupiers and occupied, deals were done and promises broken. The past has been buried for decades, but, as Picaut discovers, there are those in the present whose futures depend on it staying that way – and who will kill to keep their secrets safe...

*

'The most exquisite story of heroism, deception, love and treachery you'll find this year.' Simon Mayo

'This is a rich vein for fiction, and Scott does it more than justice, with this beautifully imagined, beautifully written, smart, sophisticated - but fiercely suspenseful - thriller.' Lee Child

'A fast-moving tightly-wrought thriller. The destination is in fact as unexpected as it's satisfying - and very thought-provoking.' Robert Goddard

'The most exciting, involving thriller I've read in an age, and I can't recommend it highly enough.' Mick Herron

'A Treachery of Spies is a masterclass in thriller-writing. It is a heart-racing, heart-wrenching read, conceived with passion and executed with frightening skill. An awe-inspiring achievement.' Giles Kristian
Genre
Thriller / suspense fiction, Crime and mystery fiction, Historical fiction, Narrative theme: Sense of place, Narrative theme: Politics
Listen to a sample
This is a rich vein for fiction, and Scott does it more than justice, with this beautifully imagined, beautifully written, smart, sophisticated - but fiercely suspenseful - thriller.
Superb . . . a blend of historical imagination and storytelling verve reminiscent of Robert Harris.
[Scott's] writing is as commanding as ever
A Treachery of Spies is the equal of Charlotte Gray in its insights into the period and, I would say, beats it for sheer excitement… one of the most gripping spy stories I have ever read.
This book opened up and swallowed me whole - the characters, the plot, the writing, everything. It's the most exciting, involving thriller I've read in an age, and I can't recommend it highly enough.