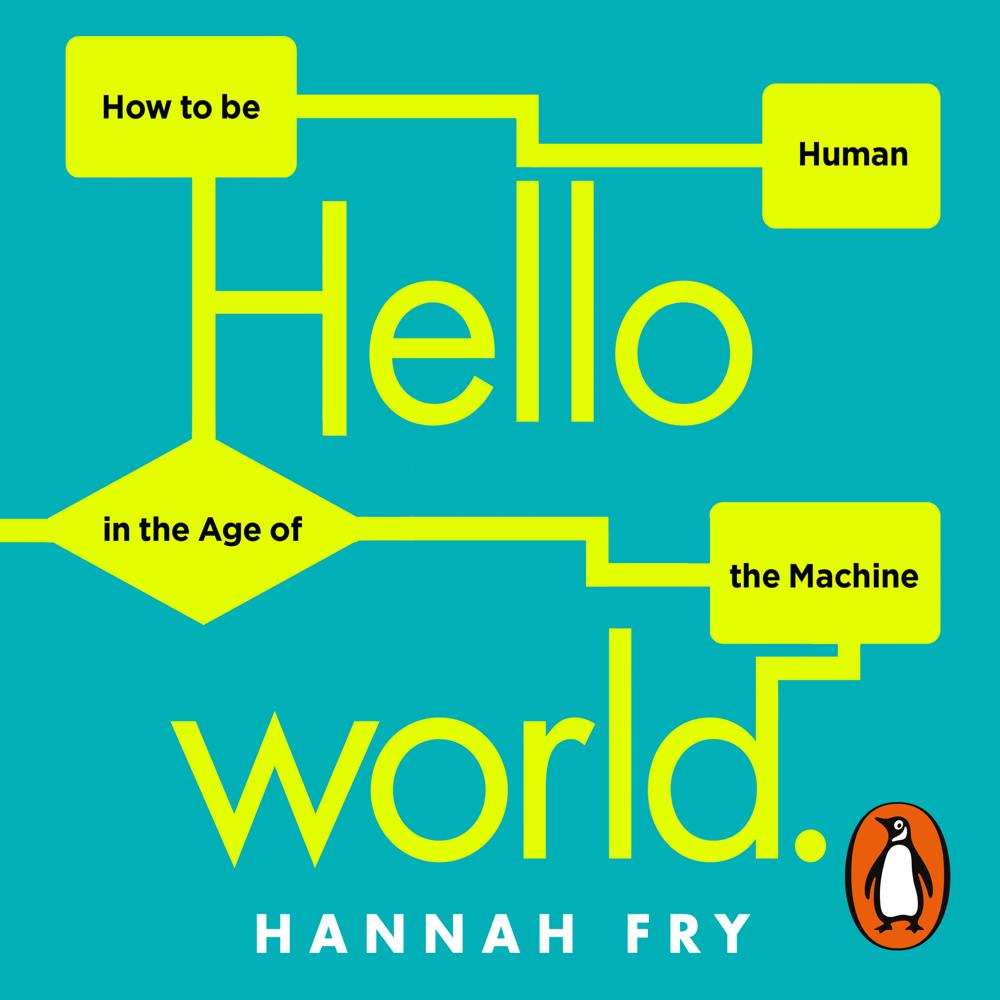 Narrated By: Hannah Fry
Duration: 6 hours and 51 minutes
What to expect
Random House presents the audiobook edition of Hello World, written and read by Hannah Fry.

You are accused of a crime. Who would you rather determined your fate – a human or an algorithm?
An algorithm is more consistent and less prone to error of judgement. Yet a human can look you in the eye before passing sentence.
You need a liver transplant to save your life. Who would you want in charge of organ allocation?
An algorithm can match organ donors with patients, potentially saving many more lives. But it may send you to the back of the queue.
You're buying a (driverless) car. One vehicle is programmed to save as many lives as possible in a collision. Another promises to prioritize the lives of its passengers. Which do you choose?
Welcome to the age of the algorithm, the story of a not-too-distant future where machines rule supreme, making important decisions – in healthcare, transport, finance, security, what we watch, where we go even who we send to prison. So how much should we rely on them? What kind of future do we want?

Hannah Fry takes us on a tour of the good, the bad and the downright ugly of the algorithms that surround us. In Hello World she lifts the lid on their inner workings, demonstrates their power, exposes their limitations, and examines whether they really are an improvement on the humans they are replacing.

'Wise, sharp and witty, the definitive guide to living in the age of social media, algorithms and automation.' Adam Rutherford
Genre
Mathematics, Impact of science and technology on society, Popular science, Popular culture, Algorithms and data structures, Privacy and data protection, Intelligent and automated transport system technology
Listen to a sample
Expertly told, wise and with a lightness of touch, Hannah Fry's brilliant exploration of how we live our lives in the age of AI will prompt arguments in pubs and over dinner tables for years to come.
Hello World is a gem of accessible science writing. With eloquence and charm, Hannah Fry outlines the maths of computer algorithms and explains how they are transforming fields such as health, justice, transport and the arts. She is a wise guide to the benefits - and horrors of our increasingly data-driven world.
A stylish, thoughtful, and scrupulously fair-minded account of what the software that increasingly governs our lives can and cannot do ... A beautifully accessible guide that leaps lightly from one story to the next without sparing the reader hard questions... deserves a place in the bestseller charts.
With refreshing simplicity, Fry explains what AI, machine learning and complicated algorithms really mean, providing some succinct explanations of the Cambridge Analytica scandal, driverless cars and many other unnerving modern phenomena…This book illustrates why good science writers are essential.
Brilliantly clear...Fry succinctly outlines the ethical issues that beset AI