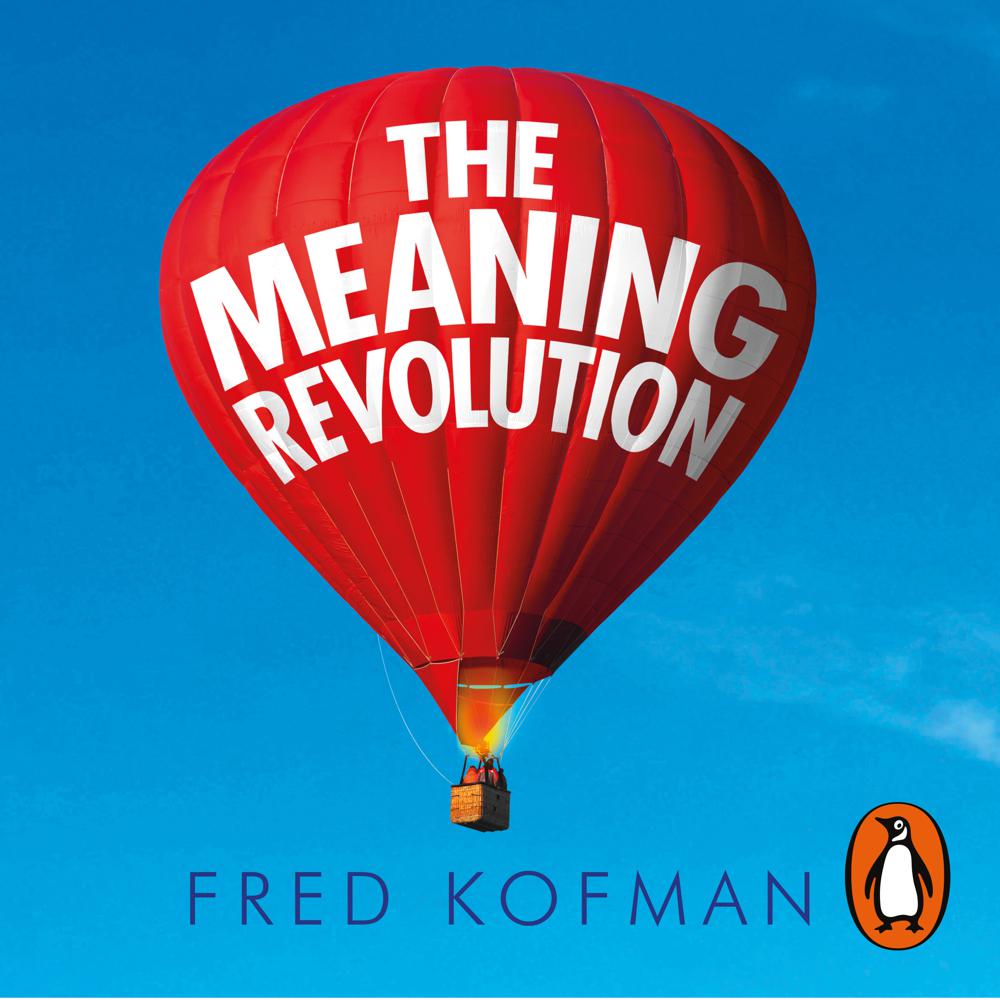 Narrated By: Fred Kofman, Arthur Morey
Duration: 13 hours and 9 minutes
What to expect
Random House presents the audiobook edition of The Meaning Revolution, written and read by Fred Kofman with a foreword by Reid Hoffman read by Arthur Morey.
Forget the standard practices of leadership taught in business school -- all about compensation, command and control. This is a new model for how to inspire -- through purpose, principle and people. The Meaning Revolution is Fred Kofman's call to arms for anyone who has ever felt unengaged at work and offers actionable advice for how we can all find more meaning and dignity whatever we do.
Bringing together economics and conflict resolution, counselling and mindfulness, Kofman explains how our most deep-seated anxiety is that we are wasting our lives. The things that we think matter -- salaries and job titles -- actually only account for 15% of our motivation at work. The other 85% is about how we belong, feeling we make a difference, that we serve a purpose larger than ourselves. Transformative leadership is about helping employees feel connected to a great mission or purpose, and discovering the 'immortality project' at the core of your business.
'One of the most extraordinary thinkers on leadership and management I have ever encountered'- Sheryl Sandberg
Genre
Management: leadership & motivation, Assertiveness, motivation, self-esteem & positive mental attitude, Careers guidance, Advice on careers & achieving success
Listen to a sample
Fred's teachings changed my career and my life. He is one of the most extraordinary thinkers on leadership and management I have ever encountered.
Fred is one of the most enlightened people I've met in business. Over the last decade, he has consistently provided me insights that have changed the way I see myself and connect with others. The Meaning Revolution will do the same for you.
Kofman argues that vocational growth and personal growth are inextricable, and he is well positioned to make that argument. . . . You can't read this book without asking yourself deep and invaluable questions about your life and your calling.
As Fred Kofman makes brilliantly clear in The Meaning Revolution, real leadership is not about hitting your numbers—it's about creating a culture of purpose and meaning, and inspiring others to realize that they can make a lasting difference in the world around them.
The Meaning Revolution reminds us of the importance of moral authority, trust, compassion, and integrity for effective leadership. Well written and insightful, the book is a must-read for all those interested in leadership.