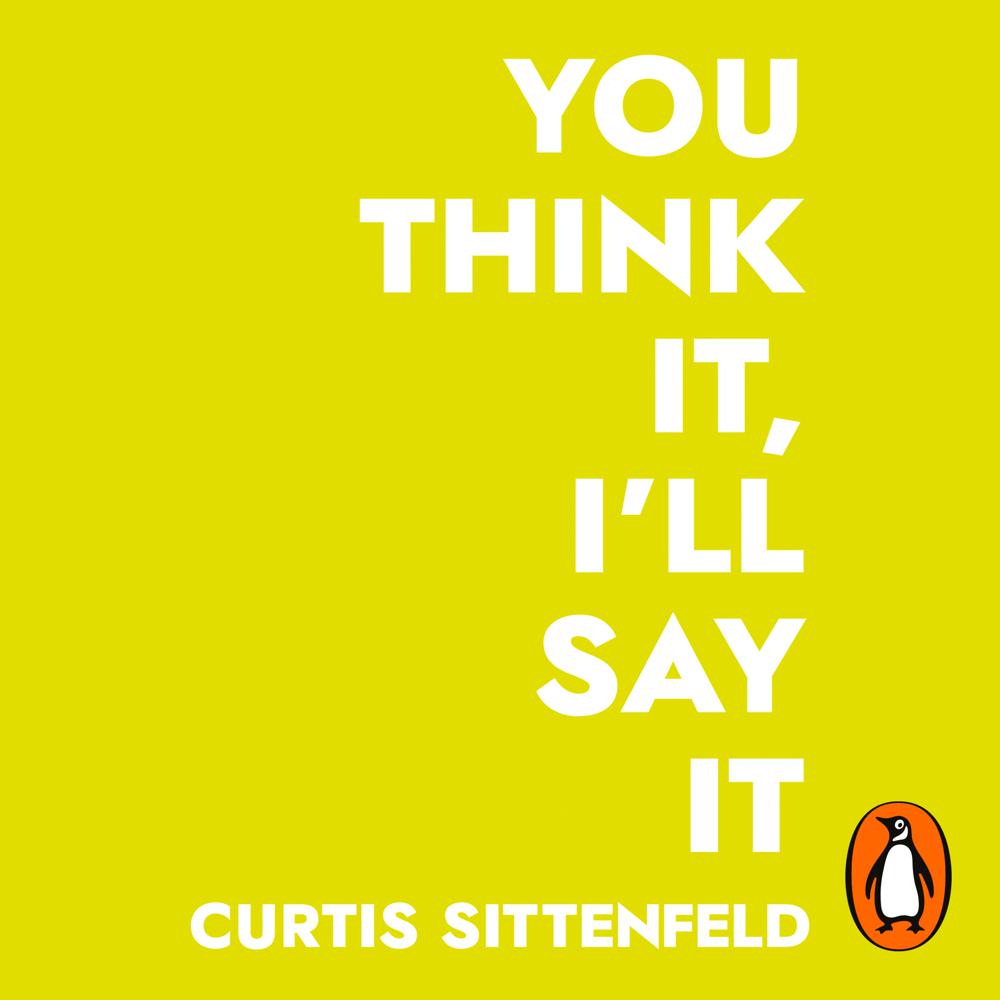 Narrated By: Emily Rankin, Mark Deakins
Duration: 7 hours and 30 minutes
What to expect
Random House presents the audiobook edition of You Think It, I'll Say It by Curtis Sittenfeld, read by Emily Rankin and Mark Deakins.

In 'The World Has Many Butterflies', a married woman flirts with a man she meets at parties by playing You think it, I'll say it, putting into words the bitchy things she guesses he's thinking about their fellow guests. But she is in for a shock when, in time, she finds out what was really in his mind. 'The Nominee' sees Hillary Clinton on the campaign trail, confessing her surprising true feelings about a woman journalist she has sparred with over the years. In 'Gender Studies', a visiting academic sleeps with her taxi driver, for what turns out to be all the wrong reasons.

The theme that unites these stories in this dazzling first collection by Curtis Sittenfeld is how even the cleverest people tend to misread others, and how much we all deceive ourselves. Sharp and tender, funny and wise, this collection shows Sittenfeld's knack for creating real, believable characters, while also skewering contemporary mores with brilliant dry wit.

*'Do-Over, one of the stories in this dazzling first collection by Curtis Sittenfeld,is shortlisted for the 2018 Sunday Times EFG Short Story Award*

'Most people I know who have read anything by Curtis Sittenfeld would read anything else the woman wrote, me included' The Times
Genre
Modern & contemporary fiction, Short stories, Narrative theme: Coming of age, Narrative theme: Love & relationships, Narrative theme: Interior life, Narrative theme: Politics, Narrative theme: Social issues
Listen to a sample
A strong collection about false assumptions and double standards...in these 11 social comedies, whose preoccupations - gender dynamics, celebrity, class, envy and disenchantment - are at once universal and yet specific to the moment we are living through...You Think It, I'll Say It has caught the attention of Reese Witherspoon, who plans to turn it into a comedy series starring Kristen Wiig. Smart move.
Each of these stories could be expanded into a blockbusting novel. There is no writer alive who inhabits her characters so knowingly, or is able to send up contemporary attitudes and mores as expertly...clever, funny, revealing and a joy to read.
The stories in You Think It, I'll Say It feel so contemporary that we might worry they will date – except we'll want a record of these times. We may be grateful for authors who chose to set their work in this exact political moment, when few Americans can maintain personal relationships across the Trump divide...The immediacy of these stories makes them effortlessly enjoyable to slide into, like new garments so comfortable that you decide to wear them out of the shop.
I so loved this collection. One of my favourite books of last year.
Has a rare and magical combination of accessibility, wit, and serious thinking. Sittenfeld was shortlisted for this year's Sunday Times EFG Short Story Award, and she demonstrates these qualities again in this deft short story collection... Impossible to put down...She is saying what we are thinking.