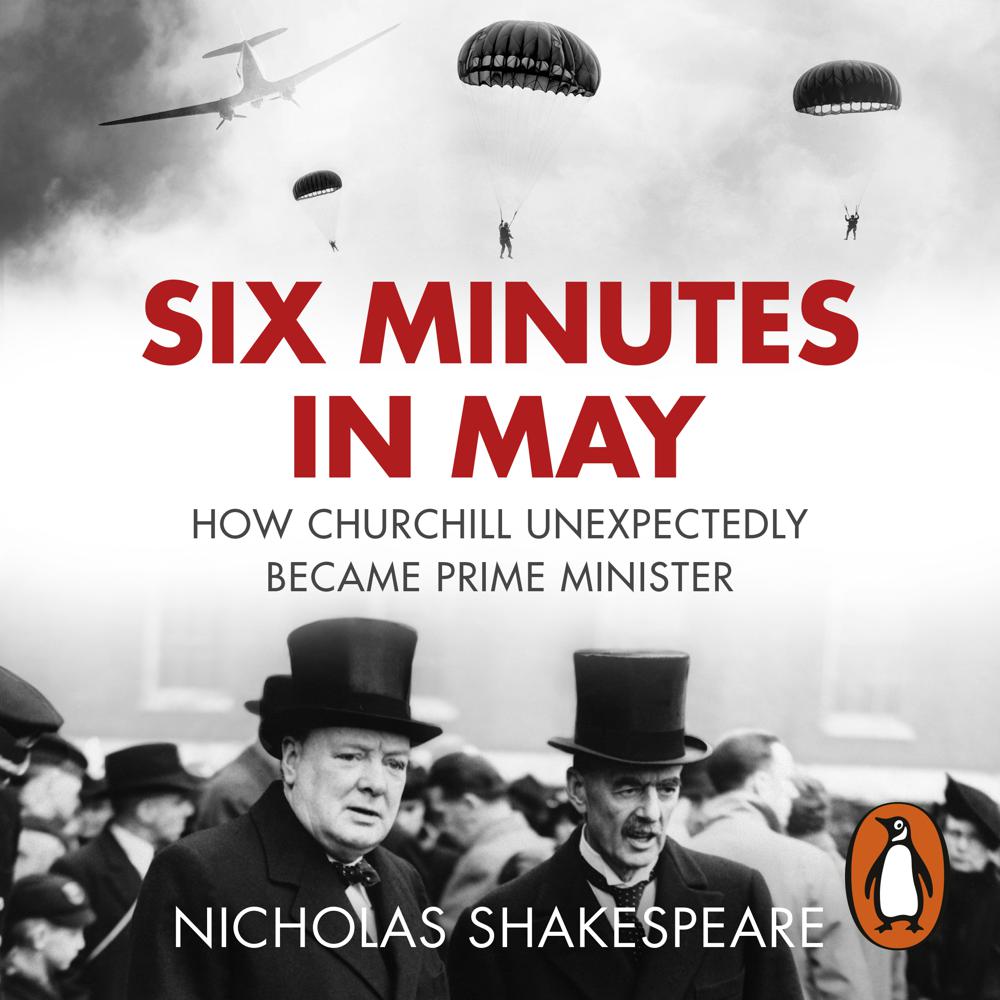 Narrated By: Peter Noble
Duration: 16 hours and 52 minutes
What to expect
Random House presents the audiobook edition of Six Minutes in May by Nicholas Shakespeare, read by Peter Noble.
London, May 1940. Britain is under threat of invasion and Neville Chamberlain's government is about to fall. It is hard for us to imagine the Second World War without Winston Churchill taking the helm, but in Six Minutes in May Nicholas Shakespeare shows how easily events could have gone in a different direction.
It took just six minutes for MPs to cast the votes that brought down Chamberlain. Shakespeare moves from Britain's disastrous battle in Norway, for which many blamed Churchill, on to the dramatic developments in Westminster that led to Churchill becoming Prime Minister. Uncovering fascinating new research and delving into the key players' backgrounds, Shakespeare gives us a new perspective on this critical moment in our history.
*** Selected as a 2017 Book of the Year in the Guardian, Daily Telegraph, Observer and The Economist ***

'A gripping story of Churchill's unlikely rise to power' Observer
'Totally captivating. It will stand as the best account of those extraordinary few days for very many years' Andrew Roberts
Genre
Military history, European history, Second World War, Battles & campaigns, Political leaders & leadership
Listen to a sample
An eloquent study in how quickly the political landscape can change -- and history with it
Unputdownable… Us[es] new evidence with a novelist's feeling for personality and atmosphere
Of the abundant new books on the Second World War, Nicholas Shakespeare's Six Minutes in May…takes the prize. The familiar story of how Churchill unexpectedly became prime minister in 1940 has never been told so amusingly, nor in such detail
Nicholas Shakespeare's Six Minutes in May: How Churchill Unexpectedly Became Prime Minister…is as gripping as a novel. Apart from being meticulously researched, thoroughly original and beautifully written, the book is an important reminder of the fact that the direction of history can change in a heartbeat
History books should give us insight and information, surprise and entertainment, and allow us to see the world, an incident or a character differently. Nicholas Shakespeare's Six Minutes in May delivers in abundance.