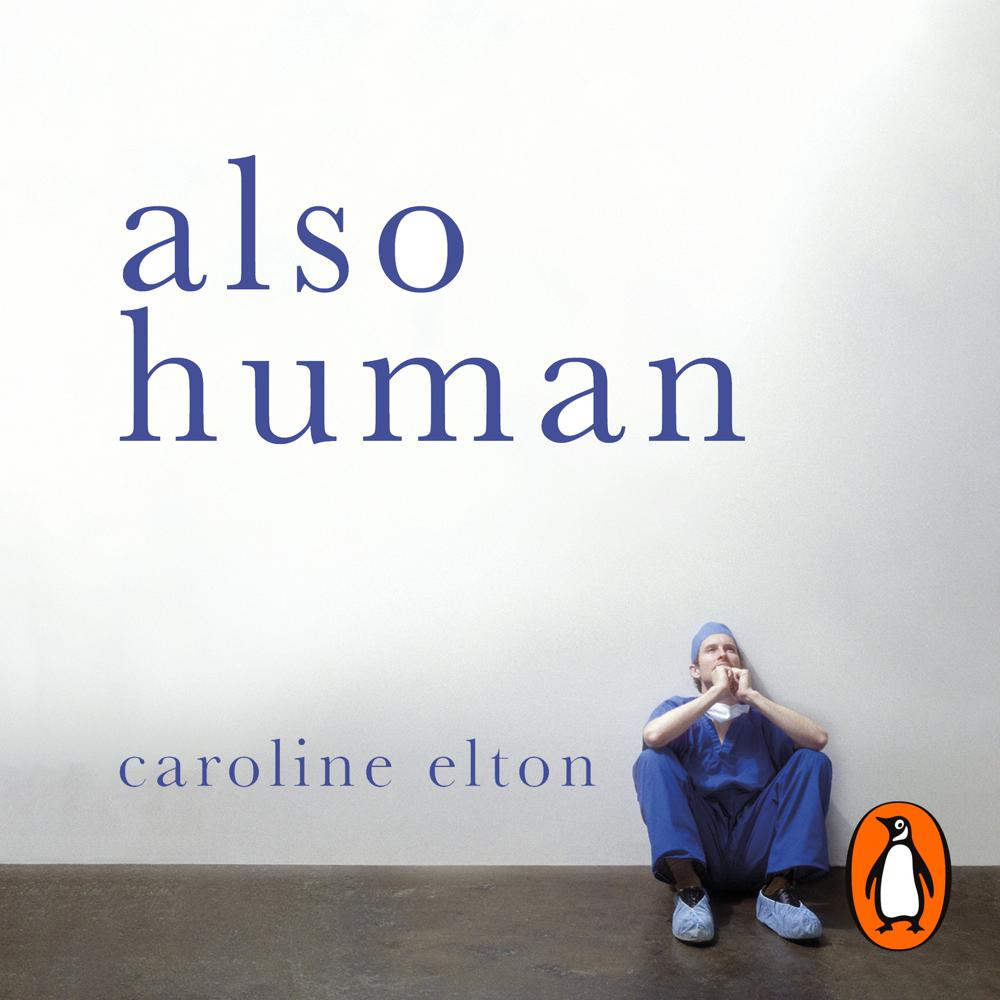 Narrated By: Rachel Bavidge
Duration: 9 hours and 25 minutes
What to expect
Random House presents the audiobook edition of Also Human by Caroline Elton, read by Rachel Bavidge.

Doctors are the people we turn to when we fall ill. They are the people we trust with our lives, and with the lives of those we love. Yet who can doctors turn to at moments of stress, or when their own working lives break down?
What does it take to confront death, disease, distress and suffering every day? To work in a healthcare system that is stretched to breaking point? To carry the responsibility of making decisions that can irrevocably change someone's life – or possibly end it? And how do doctors cope with their own questions and fears, when they are expected to have all the answers?
Caroline Elton is a psychologist who specialises in helping doctors. For over twenty years she has listened as doctors have unburdened themselves of the pressures of their jobs: the obstetrician whose own fertility treatment failed; the trainee oncologist who found herself unable to treat patients suffering from the disease that killed her father; the brilliant neurosurgeon struggling to progress her career in an environment that was hostile to women. Drawing on extraordinary case studies and decades of work supporting clinicians, Also Human presents a provocative, perceptive and deeply humane examination of the modern medical profession.

'Crucial and timely.' Atul Gawande

'Haunting, beautiful and urgent.' Johann Hari
Genre
Occupational & industrial psychology, Medical profession
Listen to a sample
This furious dispatch from the front line of the hospital system argues we must care for our medics more... a book that may have found its popular moment.
Also Human describes, through a series of case histories... the emotional and psychological problems that doctors can face. The interesting question... is how doctors overcome such feelings and carry on working, despite often having to witness, and sometimes cause, terrible suffering for our patients. At the heart of this book is the problem of how emotional resilience can be identified in prospective doctors and strengthened in practising doctors. We are fallible human beings, not omniscient gods.
Caroline Elton is an occupational psychologist who has worked with medics for more than 20 years. She is uniquely qualified to comment... I'd be surprised if anyone who reads it will ever look at doctors in the same light again.
With a compassionate eye for detail and a deep understanding of just how the systems we train and practice in as doctors can fail us as human beings, Caroline Elton offers a crucial and timely reminder that doctors are Also Human.
All agree there is a crisis in health care, but this book looks behind the headlines and tots up the human cost of a flawed system. Written with perceptive sympathy for the wounded healer, it is necessary reading for both doctors and patients.