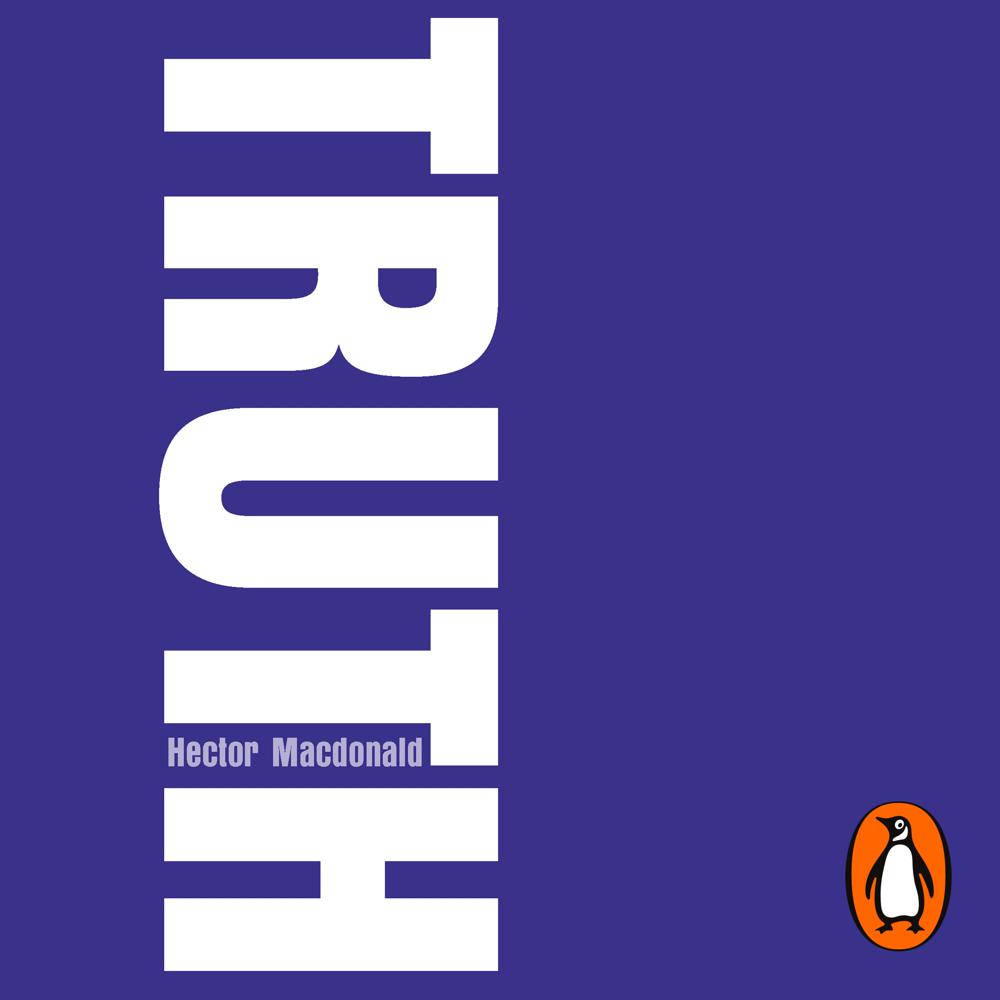 Narrated By: Simon Ludders
Duration: 10 hours
What to expect
Random House presents the audiobook edition of Truth by Hector Macdonald, read by Simon Ludders.

For fans of Nudge, Black Box Thinking and The Art of Thinking Clearly, a fascinating dive into the many ways in which 'competing truths' shape our opinions, behaviours and beliefs.
True or false? It's rarely that simple.
There is more than one truth about most things. Eating meat is nutritious but it's also damaging to the environment. The Internet disseminates knowledge but it also spreads hatred. As communicators, we select the truths that are most useful to our agenda.
We can select truths constructively to inspire organisations, encourage children, and drive progressive change. Or we can select truths that give a false impression of reality, misleading people without actually lying. Others can do the same, motivating or deceiving us with the truth. Truths are neutral but can also be highly versatile tools that we can use for good or ill.
Hector Macdonald here explores how truth is used and abused in politics, business, the media and everyday life. Combining great storytelling with practical takeaways and a litany of fascinating, funny and insightful case studies, Truth is a sobering and engaging read about how profoundly our mindsets and actions are influenced by the truths that those around us choose to tell.
Genre
Popular psychology, Business communication & presentation, Media, entertainment, information & communication industries, Public relations
Listen to a sample
In a time when truth is under assault, Hector Macdonald is here to defend it. He offers clear-eyed, compelling guidelines for becoming a more accurate consumer and producer of information.
The merit of Hector Macdonald's Truth is precisely that it forces us to remember how few claims can be definitively established as beyond dispute
No one can tell the whole truth in all its glory. Hector Macdonald's Truth explores how communicators spin reality, whether in the name of clarity or skullduggery. Macdonald is a deft guide to a topic that could not be more timely.
Delightful… beautifully explores the truth that truth can look very different to different people.
Macdonald zeros in on the slipperiness of factuality, offering an array of case studies from the worlds of history, commerce and – of course – politics.