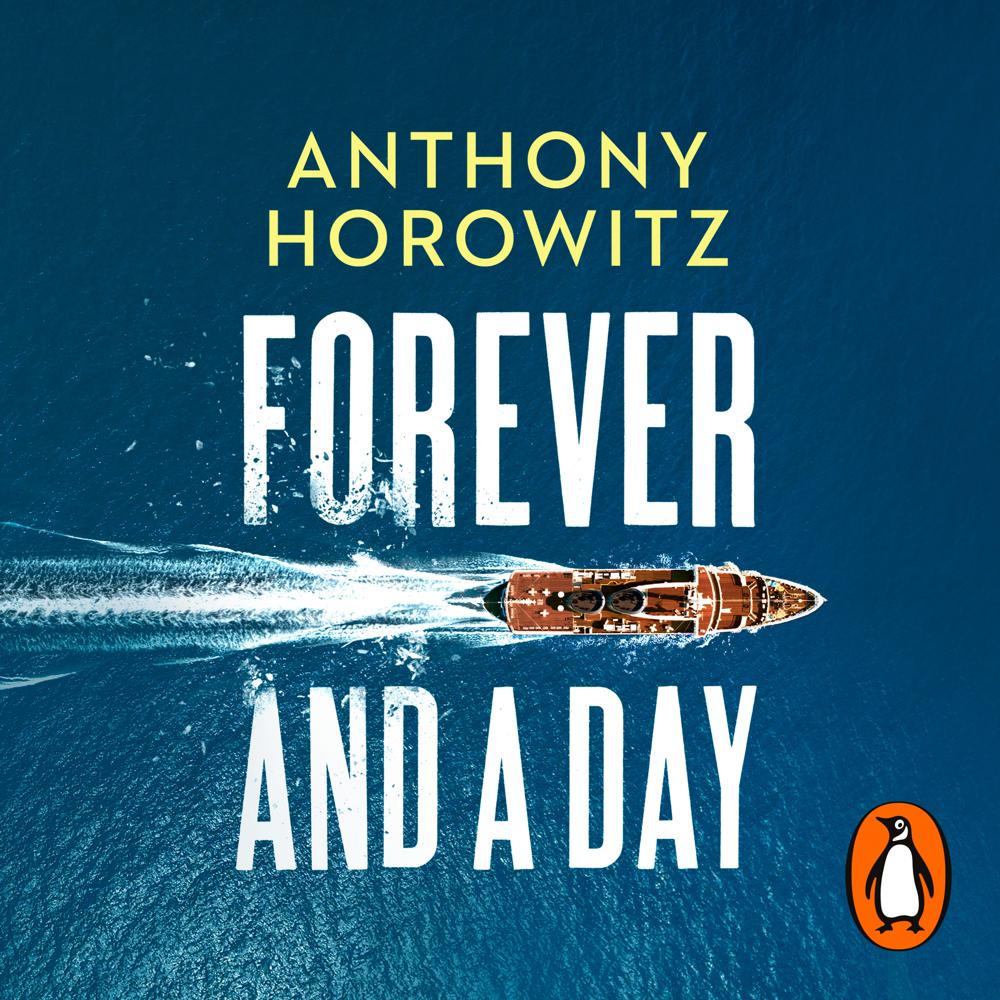 Narrated By: Matthew Goode
Duration: 7 hours and 36 minutes
What to expect
Random House presents the audiobook edition of Forever and a Day by Anthony Horowitz, read by Matthew Goode.

A spy is dead. A legend is born. This is how it all began. The explosive prequel to Casino Royale, from bestselling author Anthony Horowitz.

M laid down his pipe and stared at it tetchily. 'We have no choice. We're just going to bring forward this other chap you've been preparing. But you didn't tell me his name.'

'It's Bond, sir,' the Chief of Staff replied. 'James Bond.'

The sea keeps its secrets. But not this time.

One body. Three bullets. 007 floats in the waters of Marseille, killed by an unknown hand.

It's time for a new agent to step up. Time for a new weapon in the war against organised crime.

It's time for James Bond to earn his licence to kill.

This is the story of the birth of a legend, in the brutal underworld of the French Riviera.
Genre
Espionage & spy thriller, Adventure fiction, Fiction: pastiche, Political / legal thriller, Modern & contemporary fiction
Listen to a sample
Horowitz is a worthy successor to Ian Fleming, putting 007 back in his true domain… This New Bond is up there with the better Old Bonds… The denouement is a very fine piece of action writing… Horowitz has done splendidly.
Straight away Horowitz is able to capture Fleming's flowing style and intricate details from how Bond likes his eggs in the morning to the cars he drives... He's just as faithfully suave as in the original novels.
The super spy is back, with a fresh injection from novelist and screenwriter extraordinaire, Anthony Horowitz. The expert in suspense takes us back to the beginning of James Bond's story… the story rips along with plenty of familiar Bond staples: evil villains, fast cars and women falling for young Bond's charms. Ian Fleming would be proud.
Even better than Trigger Mortis… it is tremendous fun. Anthony Horowitz has the discipline and skill of a first-class action writer.
A novel that feels very like a film… fast-paced, skilfully written… leaves you wanting more, and for serious Bond junkies [it] is the next fix in a long tale of addiction.