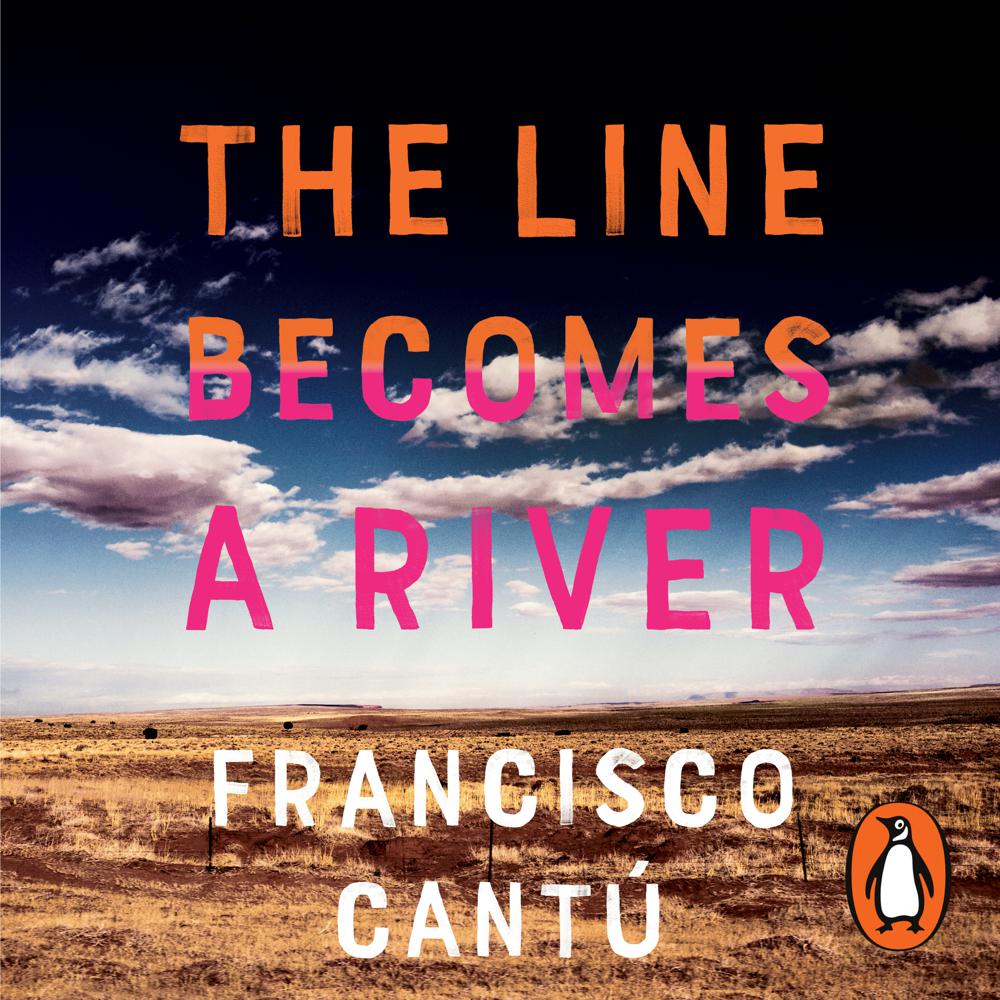 Narrated By: Francisco Cantú
Duration: 6 hours and 30 minutes
What to expect
Random House presents the audiobook edition of The Line Becomes A River, written and read by Francisco Cantú.
How does a line in the sand become a barrier that people will risk everything to cross?
Francisco Cantú was a US Border Patrol agent from 2008 to 2012. He worked the desert along the Mexican border, at the remote crossroads of drug routes and smuggling corridors, tracking humans through blistering days and frigid nights across a vast terrain.
He detains the exhausted and the parched. He hauls in the dead. He tries not to think where the stories go from there.
He is descended from Mexican immigrants, so the border is in his blood. But the line he is sworn to defend is dissolving. Haunted by nightmares, he abandons the Patrol for civilian life. And when an immigrant friend is caught on the wrong side of the border, Cantú faces a final confrontation with a world he believed he had escaped.
The Line Becomes a River is timely and electrifying. It brings to life this landscape of sprawling borderlands and the countless people who risk their lives to cross it. Yet it takes us beyond one person's experience to reveal truths about life on either side of an arbitrary line, wherever it is.
'Stunningly good. Beautiful, smart, raw, sad, poetic and humane… It's the best thing I've read for ages', James Rebanks, author of THE SHEPHERD'S LIFE
Genre
Memoirs, Migration, immigration & emigration
Listen to a sample
[A] must-read memoir ... Cantú's skill as a writer proves an equal match for his material. A digestible account of US and Mexico relations, a nuanced portrait of Mexican cultural blessings and ills, The Line Becomes A River is a page-turning personal story that holds until the final page and wrenches long after.
A raw, compelling memoir… The Line Becomes a River offers an eloquent rebuke to all those who look to build walls rather than build bridges between people.
One of the perks of being a writer is you get sent proofs of books. Most are not for me but occasionally you get sent a gem. The Line Becomes a River is such a book. It is stunningly good. Beautiful, smart, raw, sad, poetic and humane… It's the best thing I've read for ages
Tender, lyrical, and with a singular poise that is unsentimental and restrained, in prose as clear as desert air
Lyrical and moving... Cantu describes the borderlands and his work there with a raw-nerved tenderness that seems to have been won from both the landscape and the violence he was implicated in. Told in three increasingly soul-searching parts, The Line Becomes a River frequently feels momentous... Remarkable