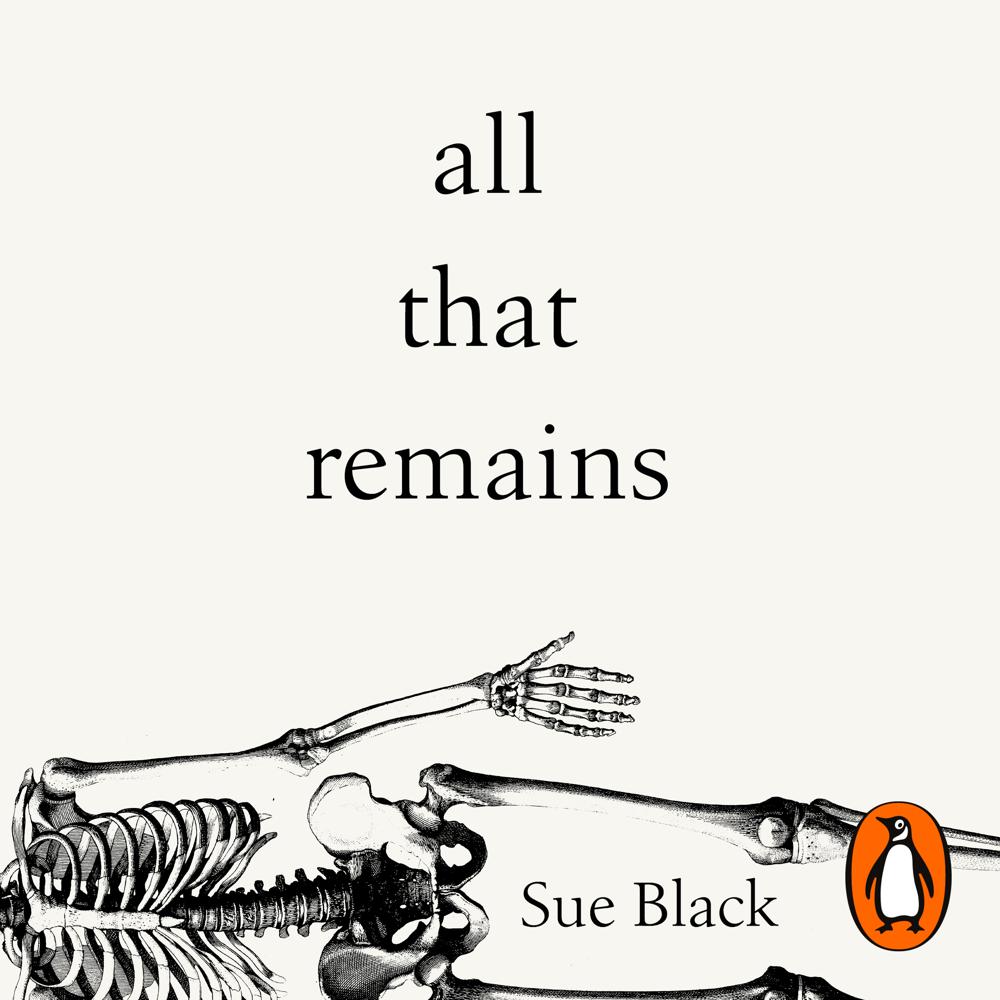 Narrated By: Sue Black
Duration: 12 hours
What to expect
Random House presents the audiobook edition of All That Remains by Professor Sue Black, read by the author.
Sue Black confronts death every day. As Professor of Anatomy and Forensic Anthropology, she focuses on mortal remains in her lab, at burial sites, at scenes of violence, murder and criminal dismemberment, and when investigating mass fatalities due to war, accident or natural disaster. In All that Remains she reveals the many faces of death she has come to know, using key cases to explore how forensic science has developed, and what her work has taught her.
Do we expect a book about death to be sad? Macabre? Sue's book is neither. There is tragedy, but there is also humour in stories as gripping as the best crime novel. Our own death will remain a great unknown. But as an expert witness from the final frontier, Sue Black is the wisest, most reassuring, most compelling of guides.
'Dame Sue Black writes about life and death with great tenderness but no nonsense, with impeccable science lucidly explained, and with moral depths humanely navigated, so that we can all feel better about the path we must all inevitably follow. I am genuinely glad I read this book.' – Lee Child
'Compelling, brave and extremely accessible... A must for anyone who thinks about the basics of living and dying. And there are jokes as well.' – Rachel Joyce
Genre
Forensic science, Sociology: death & dying, Memoirs, Popular science, Sociology & anthropology, Anatomy
Listen to a sample
For someone whose job is identifying corpses, Sue Black is a cheerful soul ... All That Remains feels like every episode of Silent Witness, pre-fictionalized. Except, you know, really good.
One might expect [this book] to be a grim read but it absolutely isn't. I found it invigorating!
A model of how to write about the effect of human evil without losing either objectivity or sensitivity ... Heartening and anything but morbid... Leaves you thinking about what kind of human qualities you value, what kinds of people you actually want to be with.
An engrossing memoir ... an affecting mix of the personal and professional.
Black's utterly gripping account of her life and career as a professor of anatomy and forensic anthropology manages to be surprisingly life-affirming. As she herself says, it is "as much about life as about death".