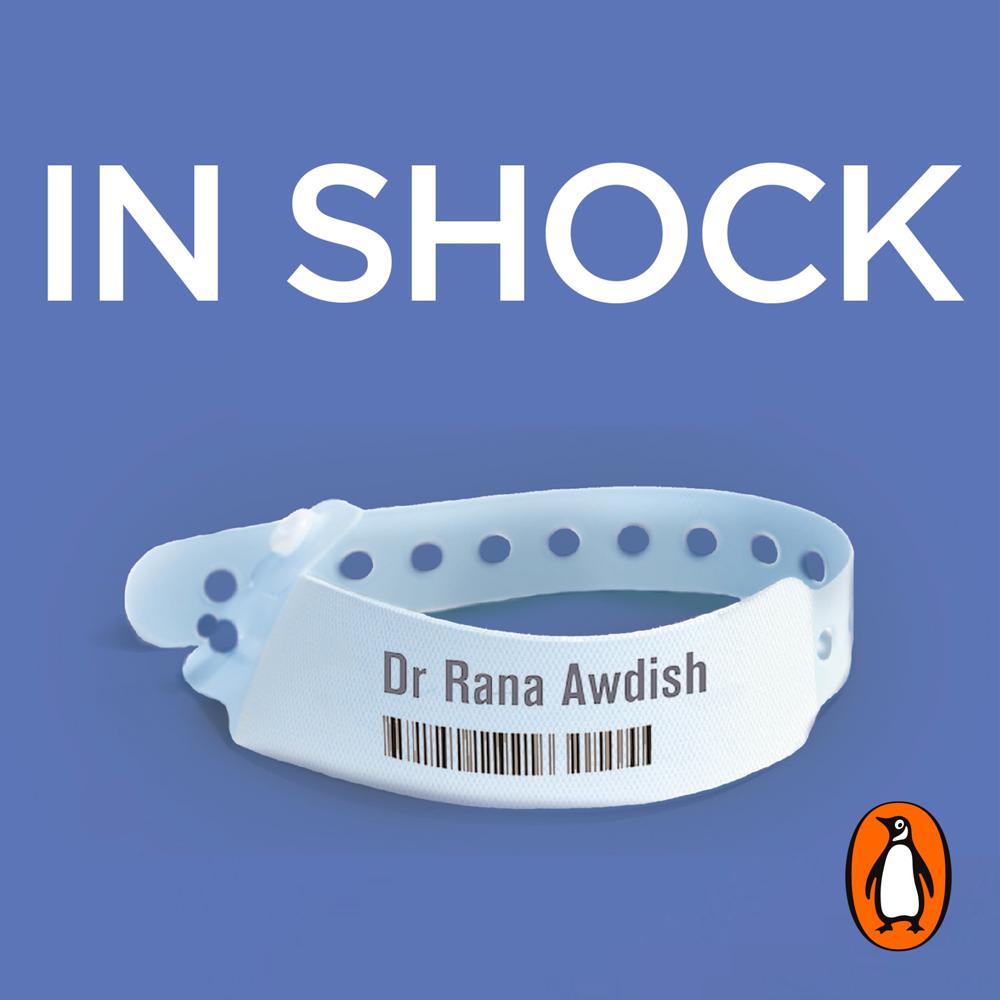 Narrated By: Rana Awdish, Teri Schnaubelt
Duration: 9 hours and 2 minutes
What to expect
Random House presents the audiobook edition of In Shock by Dr Rana Awdish, read by the author and Teri Schnaubelt.
At seven months pregnant, intensive care doctor Rana Awdish suffered a catastrophic medical event, haemorrhaging nearly all of her blood volume and losing her unborn first child. She spent months fighting for her life in her own hospital, enduring a series of organ failures and multiple major surgeries.
Every step of the way, Awdish was faced with something even more unexpected and shocking than her battle to survive: her fellow doctors' inability to see and acknowledge the pain of loss and human suffering, the result of a self-protective barrier hard-wired in medical training.
In Shock is Rana Awdish's searing account of her extraordinary journey from doctor to patient, during which she sees for the first time the dysfunction of her profession's disconnection from patients and the flaws in her own past practice as a doctor. Shatteringly personal yet wholly universal, it is both a brave roadmap for anyone navigating illness and a call to arms for doctors to see each patient not as a diagnosis but as a human being.
Sunday Times 'MUST READ'

'Tense, powerful and gripping... her writing style is often nothing short of beautiful - evocative and emotional.' Adam Kay, Observer
Genre
Memoirs, Autobiography: general, Doctor/patient relationship, Medical ethics & professional conduct
Listen to a sample
In Shock is both an enthralling page-turner and a haunting call to arms for the medical profession to practice with greater kindness, compassion and humility. Awdish captures beautifully how and why doctors, against our best selves, can lose sight of our patients in furious pursuit of the diagnosis, the save, the cure. Anyone – doctor or otherwise – whose life has been touched by illness will be transfixed by this deeply moving tale of catastrophic illness and everything it teaches us.
Outstanding... What marks it out is not the scale or urgency of the trauma, although I read the first chapters at such a pace that I almost had to remind myself to breathe. It is the writing. It sparks and crackles with a dark energy... The writing is not just intense, but intelligent... In Shock stands above other patient memoirs.
A brave, powerful memoir about what it is like to be both a doctor and a patient... There is a widsom that literally comes from suffering.
Tense, powerful and gripping... her writing style is often nothing short of beautiful - evocative and emotional.
Awdish looks at the way we practice medicine with a combination of love and outrage. She writes beautifully about the secret, shameful feelings many doctors feel they have to hide and she shows us how we might do better. After reading this book, I feel like a different doctor.