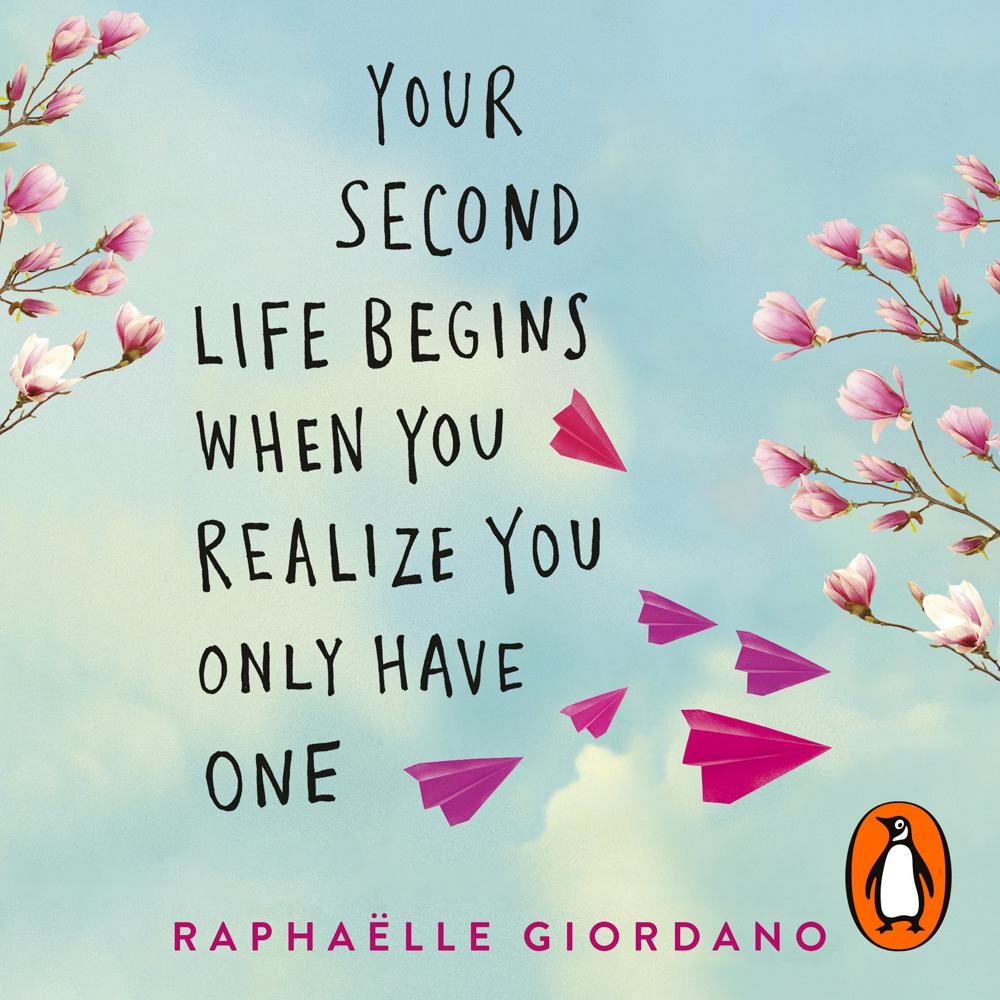 Narrated By: Fiona Hardingham
Duration: 5 hours and 48 minutes
What to expect
Random House presents the audiobook edition of Your Second Life Begins When You Realize You Only Have One by Raphaelle Giordano, read by Fiona Hardingham.

---
THE INTERNATIONAL BESTSELLER: 2 million copies sold worldwide! A charming, feel-good and universal story of one woman's journey from boredom and dissatisfaction to happiness and fulfilment - if you liked The Happiness Project, The Little Paris Bookshop or Eat, Pray, Love, you'll love this.
At thirty-eight and a quarter years old, Camille has everything she needs to be happy, or so it seems: a good job, a loving husband, a wonderful son. Why then does she feel as if happiness has slipped through her fingers? All she wants is to find the path to joy.
When Claude, a French Sean Connery lookalike and routinologist, offers his unique advice to help get her there, she seizes the opportunity with both hands. Camille's journey is full of surprising adventures, creative capers and deep meaning, as she sets out to transform her life and realize her dreams one step at a time . . .
REAL READERS LOVE IT:
'Feel good book! Would definitely recommend!'
'Great book for 40-somethings wanting a change of direction'
'I'm loving it. Instead of just being a self-help book on well-being or mindfulness, you're actually seeing life through Camille's eyes, learning practical lessons alongside her.'
'Loved it!!'
'Perfect.'
Genre
Modern & contemporary fiction
Listen to a sample
A funny, entertaining novel full of tenderness that can help you get your new life off the ground. To be read as soon as possible
A delicious feel-good novel
It's obvious why this charming book - funny, sweet and not without a few important happy-life tips - hit number one abroad
This charming novel is perfect for anyone who feels they aren't living the life they could be. Plus, once you're finished, you can gaze lovingly at the cover, which is basically the motivational poster your desk needs.
Raphaëlle Giordano teaches us how to come up for air and to fall in love with life. We say yes!