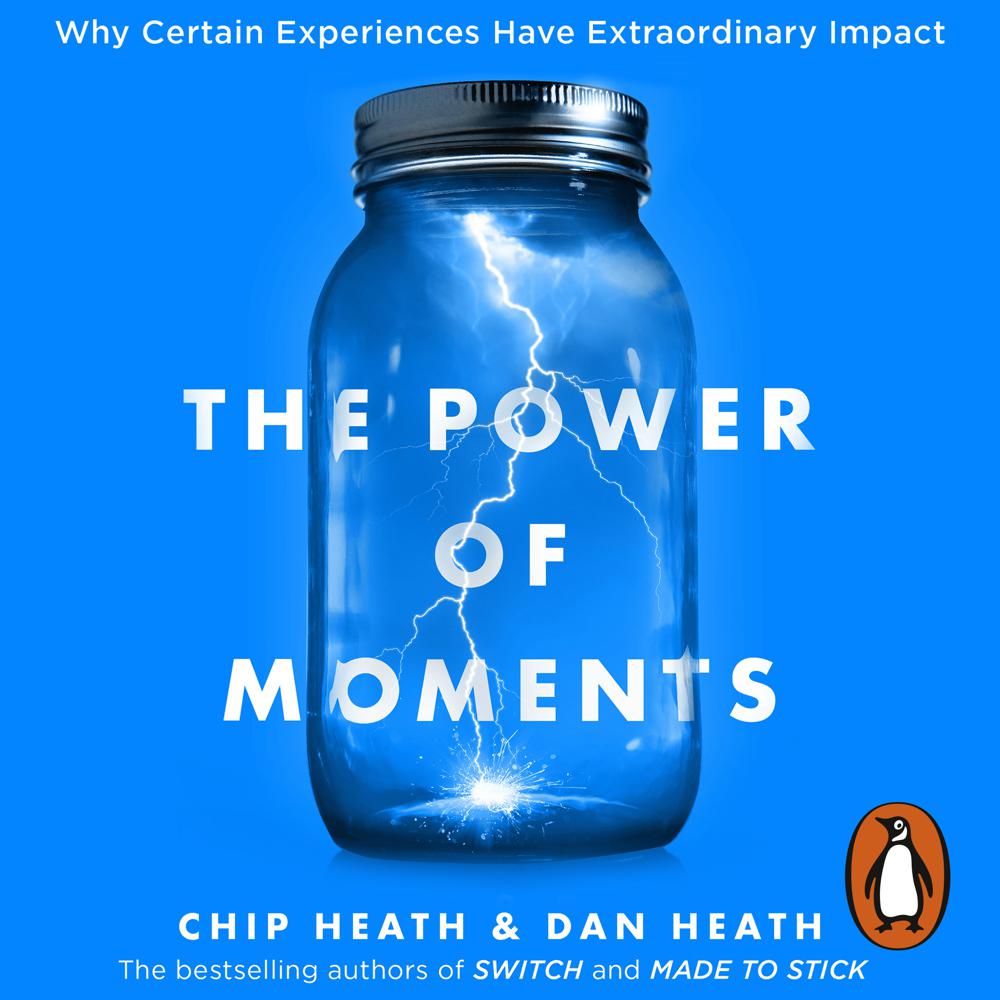 Narrated By: Jeremy Bobb
Duration: 6 hours and 25 minutes
What to expect
The New York Times bestselling authors of Switch and Made to Stick explore why certain brief experiences can jolt, elevate and change us - and how we can learn to create such extraordinary moments in our life and work.

What if a teacher could design a lesson that he knew his students would remember twenty years later? What if a doctor or nurse knew how to orchestrate moments that would bring more comfort to patients? What if you had a better sense of how to create memories that matter for your children? Many of the defining moments in our lives are the result of accident or luck - but why leave our most meaningful, memorable moments to chance when we can create them?

In The Power of Moments, Chip and Dan Heath explore the stories of people who have created standout moments, from the owners who transformed an utterly mediocre hotel into one of the best-loved properties in Los Angeles by conjuring moments of magic for guests, to the scrappy team that turned around one of the worst elementary schools in the country by embracing an intervention that lasts less than an hour.

Filled with remarkable tales and practical insights, The Power of Moments proves we all have the power to transform ordinary experiences into unforgettable ones.
Genre
Business communication & presentation, Management: leadership & motivation, Organizational theory & behaviour, Assertiveness, motivation, self-esteem & positive mental attitude, Popular psychology, Psychology, Self-help, personal development & practical advice
Listen to a sample
Flat out amazing... The best business book I've read in a while.
I read this cover to cover and learned something new on each page. Beautifully written, brilliantly researched - I'm recommending it to everyone I know!
The most interesting, immediately actionable book I've read in quite a while. I walked away with new ideas for motivating employees, delighting customers, engaging students, and even planning family vacations. If life is a series of moments, the Heath brothers have transformed how I plan to spend mine.
Chip and Dan are amazing and impactful story tellers. In The Power of Moments they are able to use stories to display a powerful truth, that we can be more impactful as leaders and as people by recognizing and creating more 'moments'. At Virgin Atlantic, helping our people create such amazing moments for each other and for our customers is a nice new way of articulating an underlying goal of great leadership. This book truly frames that thinking in an easy to understand and engaging way. Perhaps even more importantly, I can see many similar opportunities in my life as a husband, father and member of a community.
This terrific book is bursting with practical insights and memorable stories on every page. It's as relevant to product designers and entrepreneurs as it is to teachers and parents. I've already put many of its novel suggestions to work. Don't miss it.