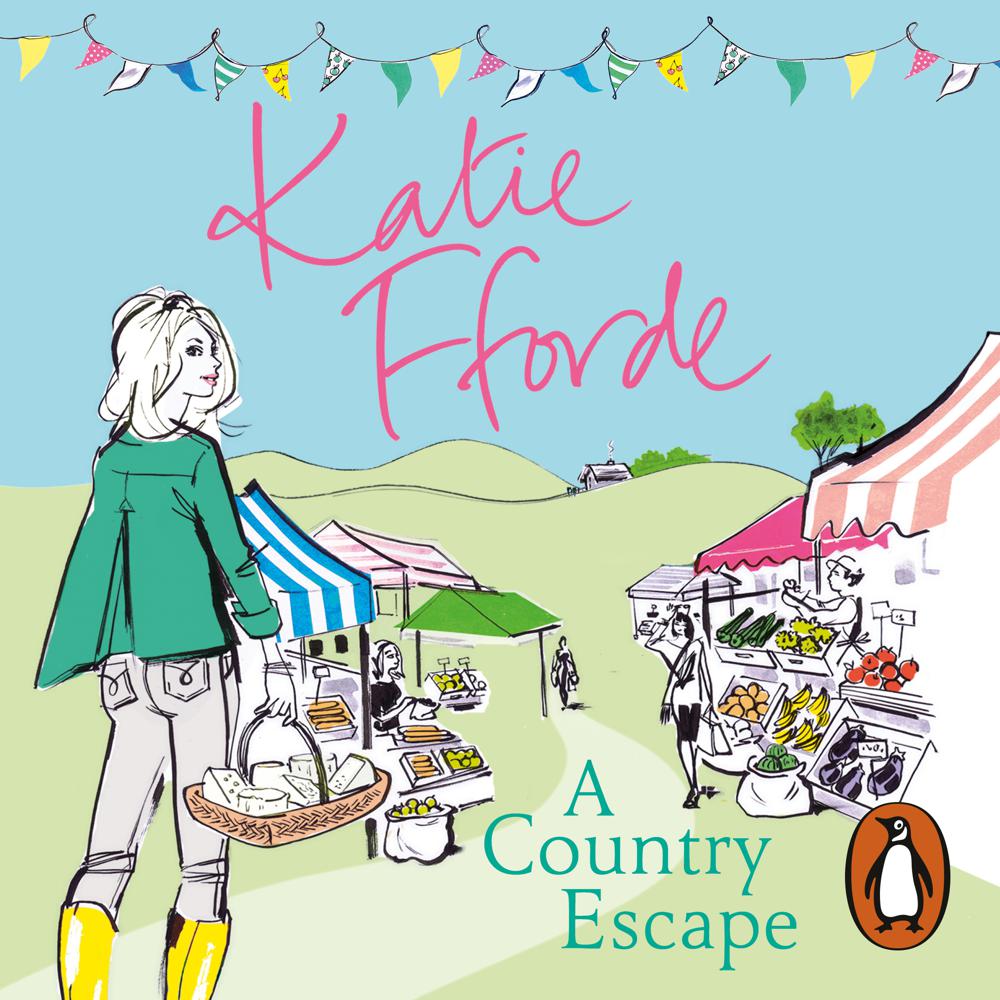 Narrated By: Jilly Bond
Duration: 8 hours and 1 minute
What to expect
_________________
'Thank goodness for Katie Fforde, the perfect author to bring comfort in difficult times. She really is the queen of uplifting, feel good romance.' AJ PEARCE
_________________
A YEAR IN THE COUNTRY. A YEAR TO FALL IN LOVE.
The deliciously romantic novel from the Sunday Times #1 bestselling author of A Springtime Affair and A Rose Petal Summer.
Fran has always wanted to be a farmer. And now it looks as if her childhood dream is about to come true.
She has just moved to her aunt's beautiful but very run-down farm in the Cotswolds. If she can turn the place around in a year, the farm will be hers.
But Fran knows nothing about farming. She might even be afraid of cows.
She'll need help, not just from her best friend Issi, but also from her wealthy and very eligible neighbour - who might just have his own reasons for being so supportive.
Is it the farm he is interested in? Or Fran herself?
Warm, funny and wonderfully romantic, this is Katie Forde at her very best.
_________________
The whole world loves Katie Fforde's work:
'Like a good wedding, it will leave you wiping away the tears' SUNDAY EXPRESS
'Modern-day Austen. Great fun' RED
'Katie's writing is life-enhancing and, like the love affairs, delicious. I enjoyed every minute!' ELIZABETH BUCHAN
'Top-drawer romantic escapism' DAILY MAIL
'Warm, brilliant and full of love' HEAT
'Delicious - gorgeous humour and the lightest of touches' SUNDAY TIMES
'Effortlessly lovable, warm and fun' CLOSER
'Curl up on the sofa with this book and dream ... delightful' THE LADY
'Deliciously enjoyable' WOMAN AND HOME
'Uplifting and delightful' HOT BRANDS COOL PLACES
Genre
Modern & contemporary fiction, Romance
Listen to a sample
A captivating read, the perfect tonic for these long winter months.
Easily one of my favourite books by this always talented author.
Fran has made the brave decision to move into a beautiful but run-down farm in the Cotswolds.

She has one year to make a success of it, and to prove to herself and to the old lady who owns it that she can manage on her own. But can she?

She's going to need a lot of help. Not least from her very eligible neighbour next door …
A Country Escapeis another delightful opportunity to settle back and enjoy a wonderful escapist read. Highly Recommended!
Engaging, life affirming, exquisite book.