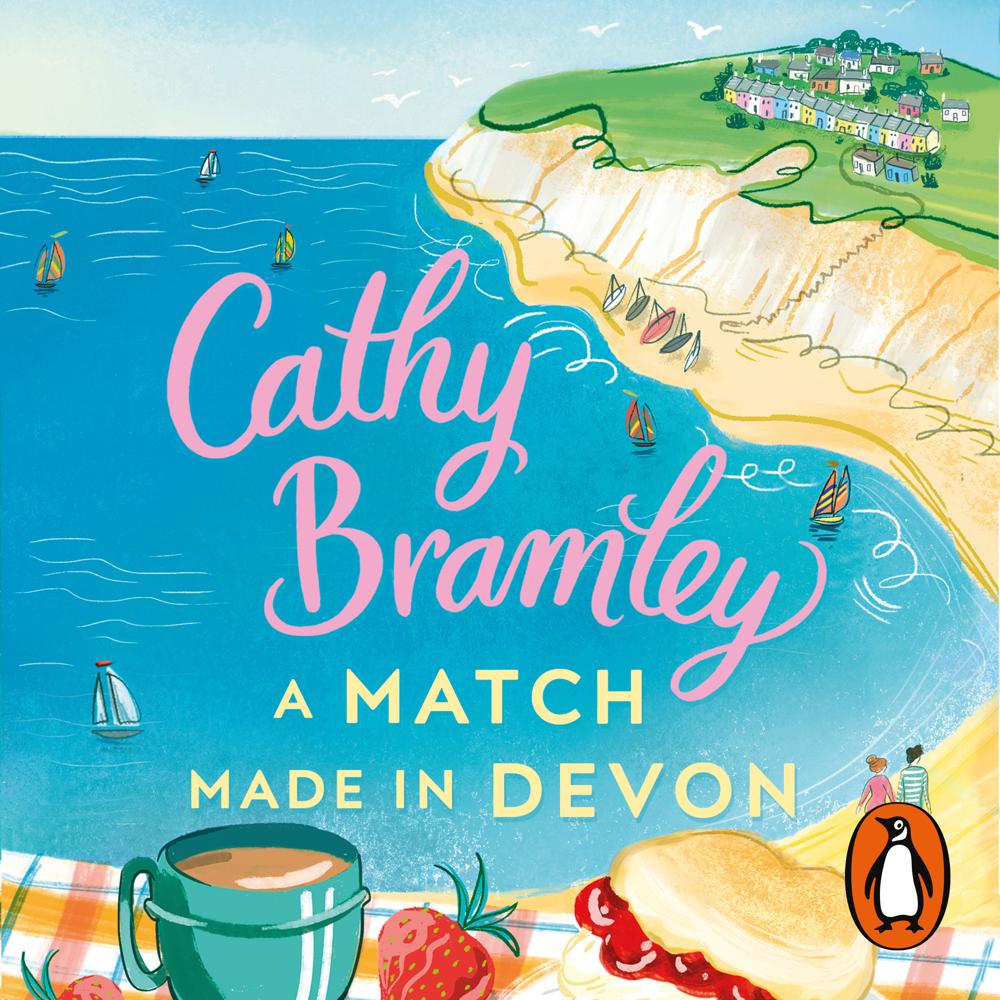 Narrated By: Colleen Prendergast
Duration: 13 hours and 54 minutes
What to expect
Random House presents the audiobook edition of A Match Made in Devon by Cathy Bramley.
Sometimes you have to play a part to realise who you really are…
Nina has devoted her life to making it as an actress; although her agent thinks she's more best friend than leading lady. But with her onscreen character about to be killed off it might be time for a new role (on and off screen).
Lucky for Nina, life has a way of shoving you in the right direction. A falling out with her agent and his new star client leaves Nina's life in tatters and her name in the papers. She is left with no choice but to flee the city, leaving nothing but an empty bottle of hair dye and her tiny bedroom behind.
Escaping to the West Country, Nina makes herself useful by helping her friend set up his holiday business in beautiful Brightside Cove. Soon Nina is learning there's more to life than London and more characters in a small village than on the stage. But she won't be able to avoid the drama for long, Nina's star is finally rising and it seems everyone wants a piece of her. So, when a beautiful man (and his adorable dog) catch her eye it's not long before London and showbiz start to lose their appeal.
But can Nina really trade the bright lights of the Big Smoke for the calming tides of this sleepy seaside town? Especially when – after years of chasing celebrity – it's finally pursuing her.
Will Nina choose the bright lights or has she met her match in Brightside Cove?
Praise for Cathy Bramley:

'Delightfully warm with plenty of twists and turns' Trisha Ashley

'Full of joy and fun' Milly Johnson

'Delightful!' Katie Fforde
Genre
Contemporary romance, Modern & contemporary fiction, Short stories
Listen to a sample
Books by Cathy Bramley are brilliantly life affirming
I loved this book, and I want Nina to be my new best friend! She is brilliant.
Uplifting, love-filled slice of brilliance *****
Cathy has done it again … A Match Made in Devon is wonderful, warm, wise and witty and made me cry and laugh. I loved it!
Delightful!