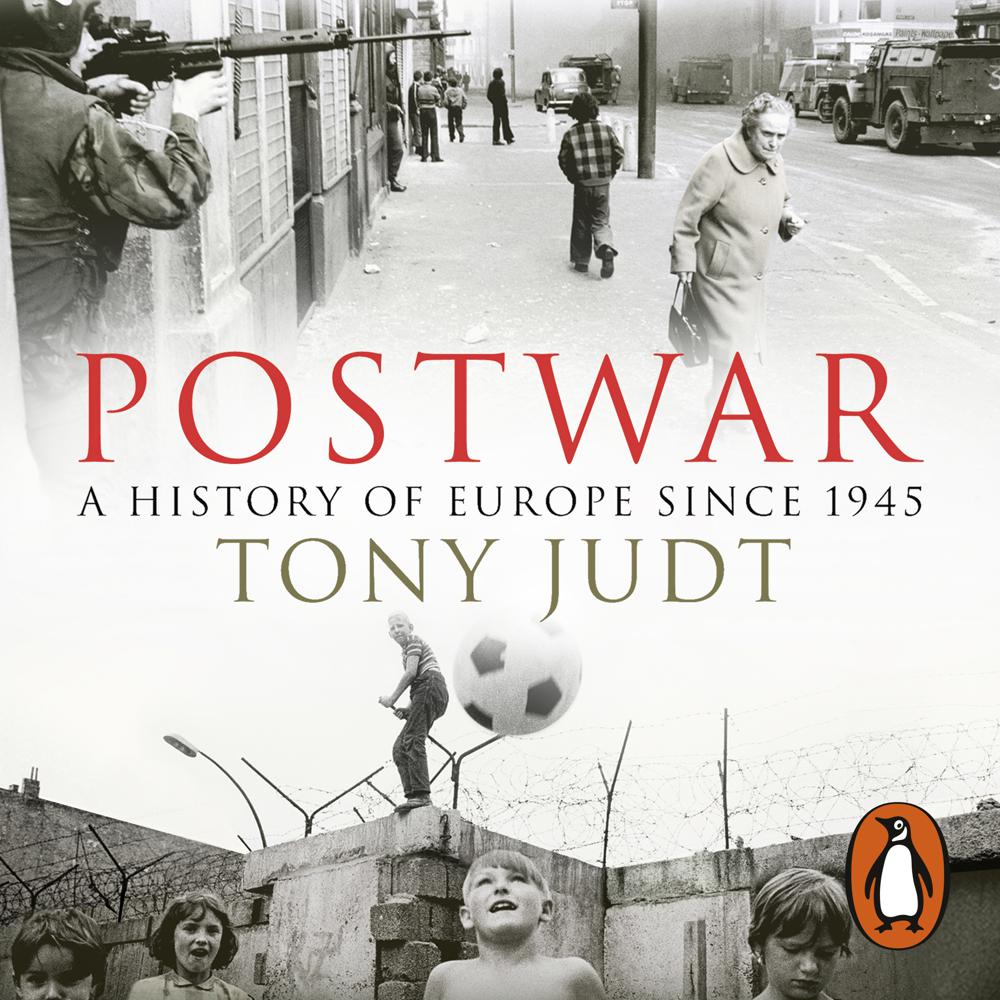 Narrated By: Ralph Cosham
Duration: 1 day, 19 hours and 1 minute
What to expect
Random House presents the audiobook edition of Postwar by Tony Judt, read by Ralph Cosham.
Tracing the story of post-war Europe and its changing role in the world, Judt's magnificent history of the continent of our times investigates the political, social and cultural history of Europe from the wreckage of post-war Europe to the expansion of the EU into the former Soviet empire. Judt's stress is on the continent as a whole, from Greece to Norway, from Portugal to Russia.
This, uniquely, is a hstory that pays due attention to both Western and Eastern Europe, to cultural and social developments as to political and diplomatic events. Throughout Judt shows how politics, society, culture and popular culture influenced each other. A masterly and definitive history of our continent in a crucial period of its history, Europe in our time.
Genre
European history, Politics & government
Listen to a sample
This is a book which is not just wholeheartedly to be recommended; it ought to be an obligatory part of the school curriculum across the continent. It is a monumental work, which would make an excellent bookend or doorstop. But please read it first.
Truly superb - a magnificent achievement. It is hard to imagine how a better - and more readable - history of the emergence of today's Europe from the ashes of 1945 could ever be written; I can't think of another work on the latter half of the 20th century that comes close to matching it. I learnt an immense amount from it, and had unbounded admiration for the way Tony Judt seemed to feel equally at ease with macro-economic comparisons, the bureaucratic niceties of the European Union, the complexities of developments in different East European countries before and after 1989, and the changing cultural scene across the Continent. All in all, a real masterpiece.
Tony Judt is splendidly equipped to write the history of Europe since the second world war... One of Postwar's great achievements is to break with the orthodox, almost triumphalist narrative of European history since the war, and to show just how complicated, confused and contingent that story really was... The other really striking thing about Judt's account is that it gives so much time and thought to what Donald Rumsfeld calls 'New Europe'... [Judt] moves fluently and deftly from politics and economics to films and television... Judt's clear-eyed judgment and mastery of detail are at their absolute best... This magnificently rich and readable book