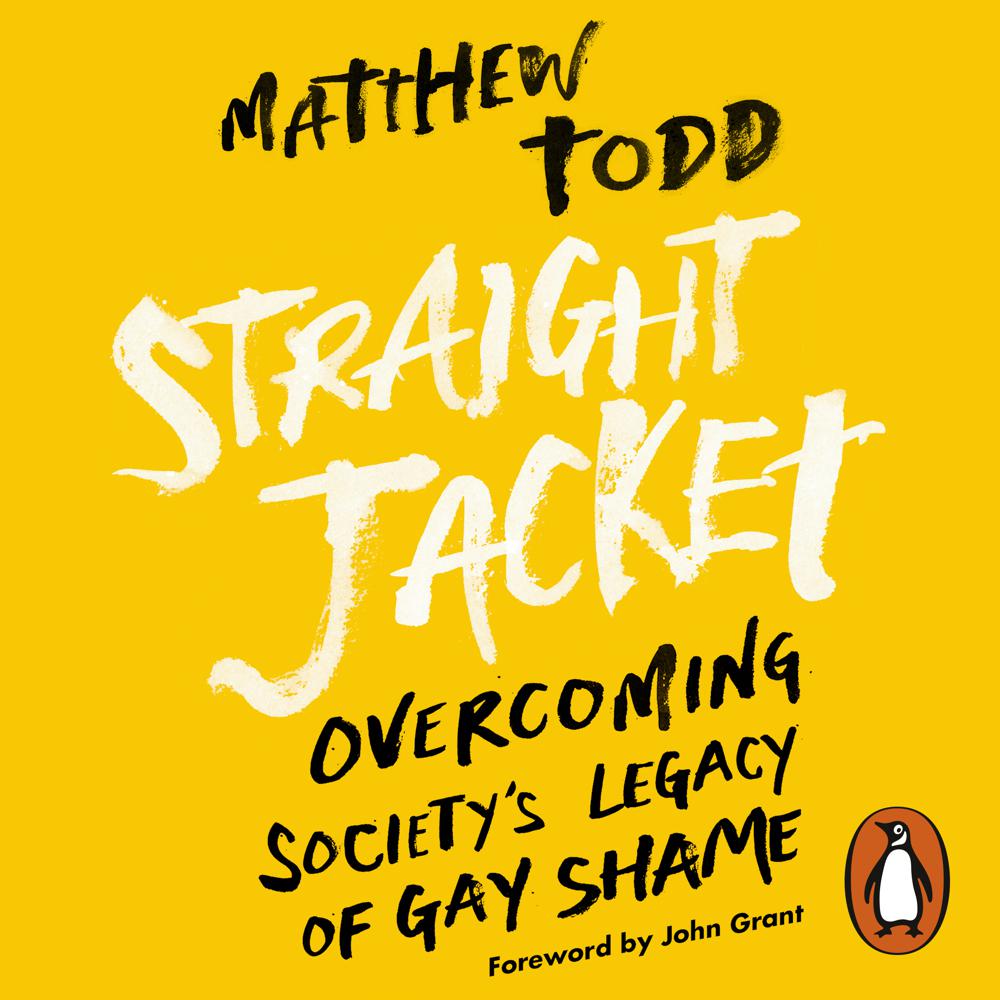 Narrated By: Matthew Todd
Duration: 11 hours and 41 minutes
What to expect
Random House presents the audio edition of Straight Jacket, written and read by Matthew Todd.

WINNER BOYZ BEST LGBT BOOK 2017

SHORTLISTED FOR THE POLARI BOOK PRIZE 2017

Straight Jacket is a revolutionary clarion call for gay men, the wider LGBT community, their friends and family. Part memoir, part ground-breaking polemic, it looks beneath the shiny facade of contemporary gay culture and asks if gay people are as happy as they could be – and if not, why not?

Meticulously researched, courageous and life-affirming, Straight Jacket offers invaluable practical advice on how to overcome a range of difficult issues. It also recognizes that this is a watershed moment, a piercing wake-up-call-to-arms for the gay and wider community to acknowledge the importance of supporting all young people – and helping older people to transform their experience and finally get the lives they really want.

'This is an essential read for every gay person on the planet' - Elton John

'Matthew Todd thought he had long since dealt with the demons surrounding his sexuality. In [his] new book, he reveals the crisis of shame facing the gay community – and how to solve it.' – The Observer
Genre
Self-help, personal development & practical advice, Gay & Lesbian studies / LGBTQ studies, Memoirs, Psychology of gender, Psychology: emotions, Popular philosophy
Listen to a sample
Matthew Todd dares to shine a light on the dark legacy of gay shame [and] it's not a pretty sight…There are some uncomfortable and downright terrifying truths to be confronted in Todd's brilliant, essential new book. It's difficult to underestimate the importance of Straight Jacket. If you are struggling and want help and don't know where to look, this book is a great place to start. But even if you're not, [it] is by far one of the most important books you'll read this year.
An essential book... Part sociological polemic and part self-help book, it zones in on some of the issues that disproportionately affect the gay community, from depression and anxiety to drug and alcohol addiction and body and eating disorders. I found myself both deeply upset and hugely relieved by its candour. After reading the book, tender as it is, you can't help but want to share your own experiences. Consider Straight Jacket a call to arms.
Matthew Todd thought he had long since dealt with the demons surrounding his sexuality. In [his] new book, he reveals the crisis of shame facing the gay community – and how to solve it.
Straight Jacket documents Todd's own childhood experiences, and the long-term mental health and addiction issues he has suffered; he is also using it to call for a government inquiry into the experiences of LGBT children at school.
This is an essential read for every gay person on the planet.