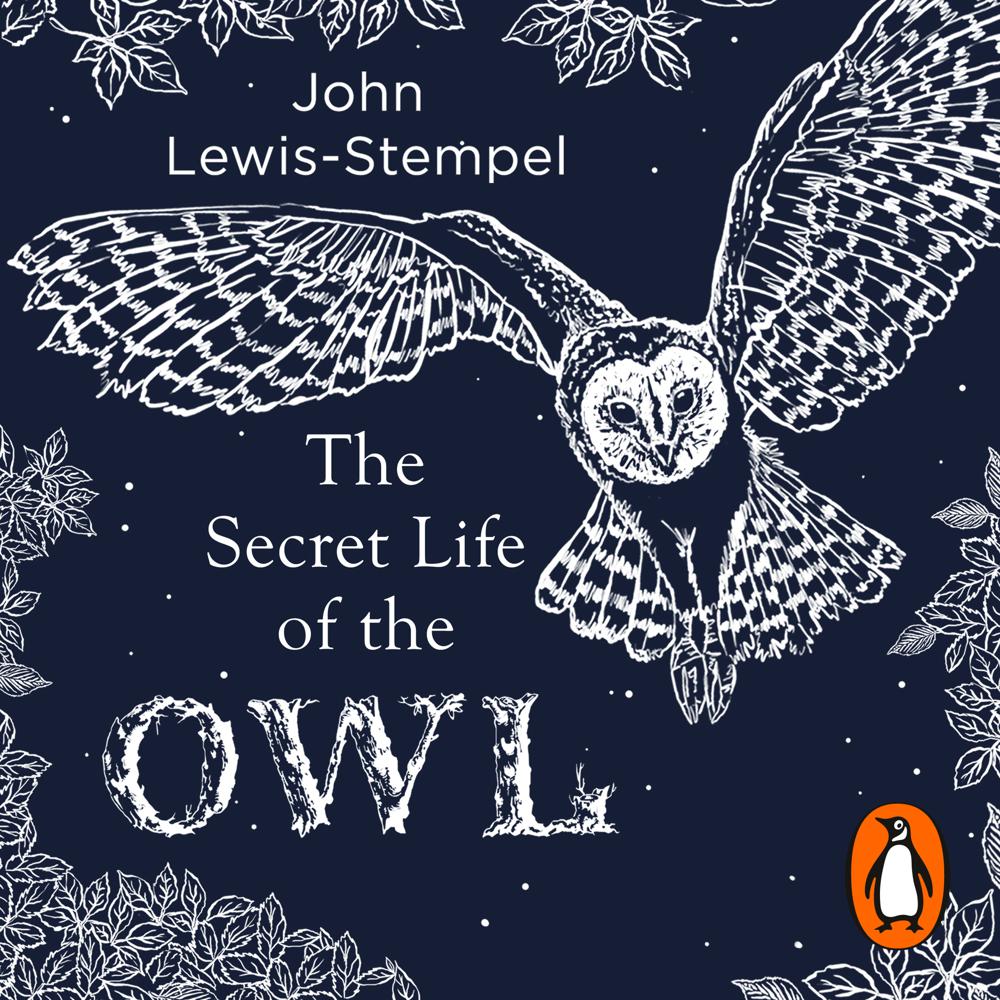 Narrated By: Roy McMillan
Duration: 1 hour and 52 minutes
What to expect
Random House presents the audiobook edition of The Secret Life of the Owl by John Lewis-Stempel, read by Roy McMillan.

'Dusk is filling the valley. It is the time of the gloaming, the owl-light.
Out in the wood, the resident tawny has started calling, Hoo-hoo-hoo-h-o-o-o.'

There is something about owls. They feature in every major culture from the Stone Age onwards. They are creatures of the night, and thus of magic. They are the birds of ill-tidings, the avian messengers from the Other Side. But owls – with the sapient flatness of their faces, their big, round eyes, their paternal expressions – are also reassuringly familiar. We see them as wise, like Athena's owl, and loyal, like Harry Potter's Hedwig. Human-like, in other words.

No other species has so captivated us.

In The Secret Life of the Owl, John Lewis-Stempel explores the legends and history of the owl. And in vivid, lyrical prose, he celebrates all the realities of this magnificent creature, whose natural powers are as fantastic as any myth.

'John Lewis-Stempel is one of the best nature writers of his generation' Country Life
Genre
The countryside, country life: general interest, The Earth: natural history: general interest, Wildlife: birds and birdwatching: general interest, Zoology: birds (ornithology), Birds, including cage birds, as pets
Listen to a sample
John is one of this country's greatest nature writers...this is a unique look at the Owl's of Britain in both word and verse...some incredible facts... a wonderful little book for anyone who wants to know a little more of some of our most secret of birds and ones that should be celebrated.
Best of the year's Natural History: one of our finest nature writers with an essay length portrait of a bird that has fascinated humans for millennia.
In this short, beautiful little book, the farmer and nature writer introduces us to the wisdom of owls.. every question you might ask ... is answered with economy and insight and the cultural references and quotations are as rich as you would expect from this brilliant writer.
A charming essay...packed with facts and literary asides...Lewis-Stempel has a wonderful way with words...he also packs the book with the singing, ringing words of others.
John Lewis-Stempel is the hottest nature writer around.