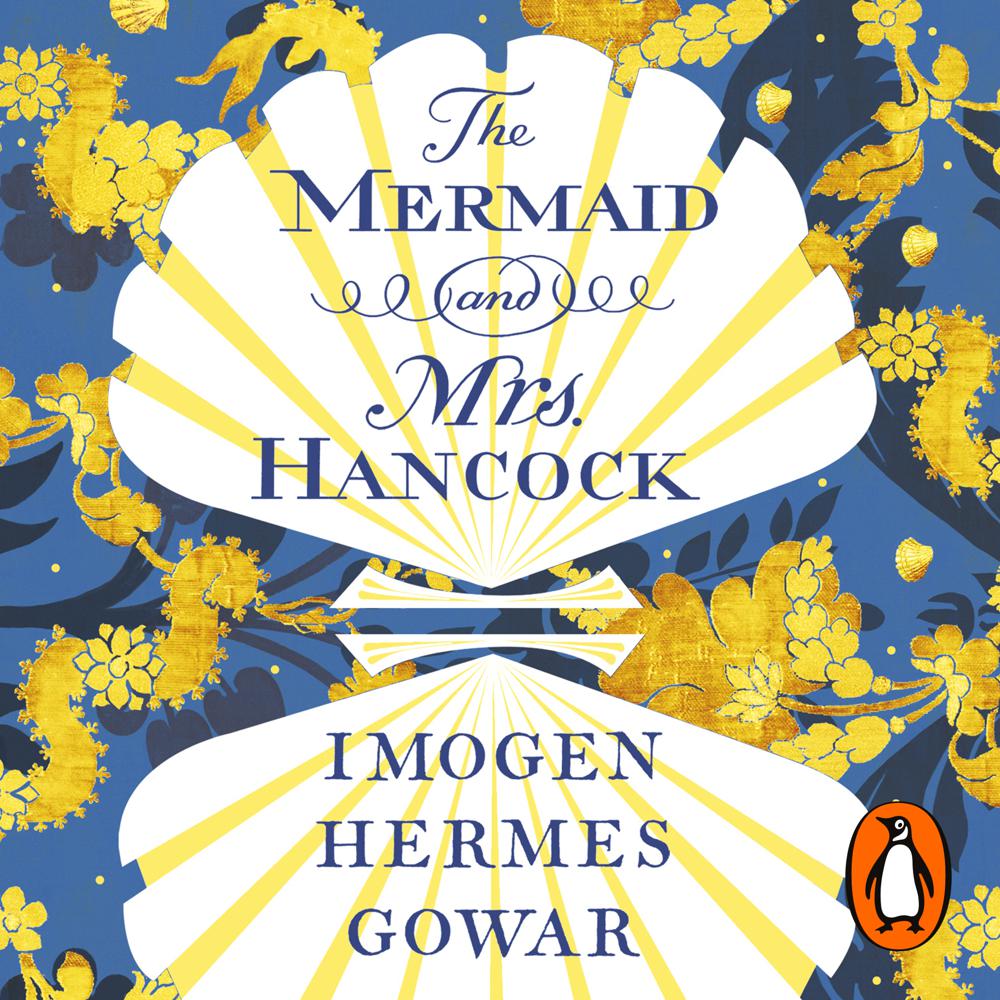 Narrated By: Juliet Stevenson
Duration: 17 hours and 19 minutes
What to expect
Random House presents the audiobook edition of The Mermaid and Mrs Hancock by Imogen Hermes Gowar, read by Juliet Stevenson.

This voyage is special. It will change everything…

One September evening in 1785, the merchant Jonah Hancock hears urgent knocking on his front door. One of his captains is waiting eagerly on the step. He has sold Jonah's ship for what appears to be a mermaid.

As gossip spreads through the docks, coffee shops, parlours and brothels, everyone wants to see Mr Hancock's marvel. Its arrival spins him out of his ordinary existence and through the doors of high society. At an opulent party, he makes the acquaintance of Angelica Neal, the most desirable woman he has ever laid eyes on… and a courtesan of great accomplishment. This meeting will steer both their lives onto a dangerous new course, on which they will learn that priceless things come at the greatest cost.

What will be the cost of their ambitions? And will they be able to escape the destructive power mermaids are said to possess?

In this spell-binding story of curiosity and obsession, Imogen Hermes Gowar has created an unforgettable jewel of a novel, filled to the brim with intelligence, heart and wit.

'A cracking historical novel... The story is by turns intriguing, touching, funny, sad and heartwarming. It will make you laugh and it may make you cry.... The Mermaid and Mrs Hancock is superb.' – The Times

'A marvellous, high-energy, inventive romp through Georgian society. Rich in delicious period detail and written with a wickedly observant eye, the path of this unlikely romance leads down some unexpected byways to give a fantastic and thoroughly enjoyable reading treat.' – Daily Mail
Genre
Modern & contemporary fiction, Historical fiction, Magical realism
Listen to a sample
A cracking historical novel – with a twinge of the surreal – about passion and obsession, dreams and reality... The story is by turns intriguing, touching, funny, sad and heartwarming. It will make you laugh and it may make you cry. Mostly, though, the cast of endlessly engaging characters will keep you turning the pages until you get to the wholly satisfying ending... The Mermaid and Mrs Hancock is superb.
From the first page of this dazzling debut novel, you are pitched into a sumptuously detailed adventure set in the bustle and swagger of 18th century London… The result is a wonderfully written and richly descriptive novel, its brilliantly drawn characters driven by heady and dangerous desires.*****
Hotly anticipated... a bold, sumptuous doorstopper... Gowar has created a dazzlingly original novel, full of heady pleasures and shot through with the kind of irreverent humour you might expect to find in Georgian London. She's succeeded in creating a fully-realised world that you want to get lost in. But what's most refreshing is that she gives all the best lines to women.
A sumptuous historical novel... It was an absolute pleasure to lose myself in this beautifully written Georgian adventure
Roll up, roll up, a true wonder is on display: a mermaid magicked out of words. The author of this debut set in Georgian London gulled me, by the zest of her writing and sustained authorial slight of hand, into forgetting for a second that they do not exist... Imogen Hermes Gowar delights in the feminine fakery of mermaids, but as a writer she is the real deal.