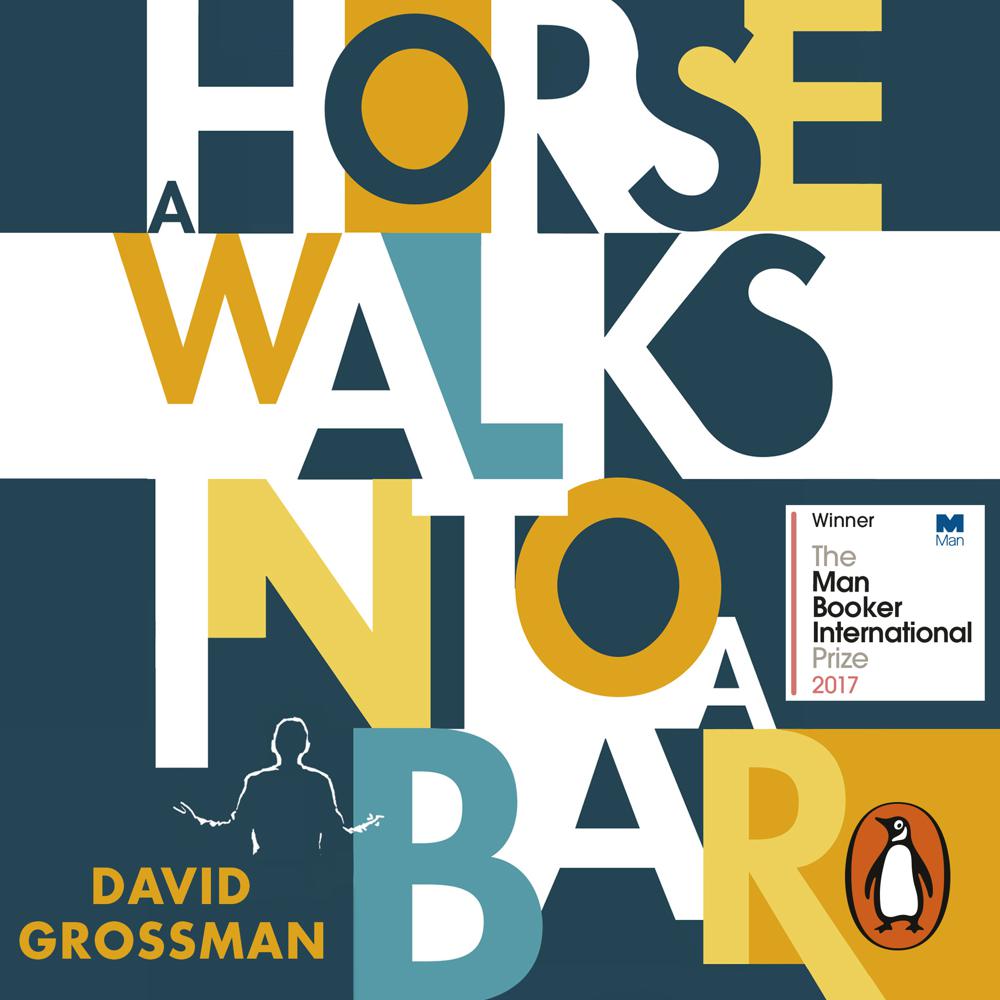 Narrated By: Joe Barrett
Duration: 5 hours and 50 minutes
What to expect
Random House presents the unabridged downloadable audiobook edition of A Horse Walks into a Bar by David Grossman, read by Joe Barrett.

WINNER OF THE INTERNATIONAL MAN BOOKER PRIZE 2017

The setting is a comedy club in a small Israeli town. An audience that has come expecting an evening of amusement instead sees a comedian falling apart on stage; an act of disintegration, a man crumbling, as a matter of choice, before their eyes. They could get up and leave, or boo and whistle and drive him from the stage, if they were not so drawn to glimpse his personal hell. Dovaleh G, a veteran stand-up comic – charming, erratic, repellent – exposes a wound he has been living with for years: a fateful and gruesome choice he had to make between the two people who were dearest to him.

A Horse Walks into a Bar is a shocking and breathtaking read. Betrayals between lovers, the treachery of friends, guilt demanding redress. Flaying alive both himself and the people watching him, Dovaleh G provokes both revulsion and empathy from an audience that doesn't know whether to laugh or cry – and all this in the presence of a former childhood friend who is trying to understand why he's been summoned to this performance.
Genre
Modern & contemporary fiction
Listen to a sample
Unless pop lyricists have the lock on the Nobel prize in literature from now on, then a leading future candidate must be David Grossman.
Much of it is extremely funny, but it's also tightly controlled and carefully paced… Few writers hold a more unflinching mirror up to Israeli society than Grossman… [A Horse Walks into a Bar] is a work of sombre brilliance and disquieting rage, an unsparing exploration of the seductive spell of escapism and "the corruption that is in cynicism."
Brilliant, blistering… With Dovaleh, Grossman has created a character who's captivating and horrific and a stand-up routine that's disgusting and authentically human. I can hardly say how the book achieves its bewitching effects. It all happened so fast.
Unrelentingly claustrophobic… The violence that A Horse Walks Into A Bar explores is more private and intimate. Its central interest is not the vicious treatment of vulnerable others but the cruelty that wells up within families, circulates like a poison in tight-knit groups, and finally turns inward against the self… Strategic weaving together of manic humour and tears… Searing and poignant.
This is a virtuoso piece of writing, a whirlwind of laughter and tears that sucks you in and makes you hold your breath.