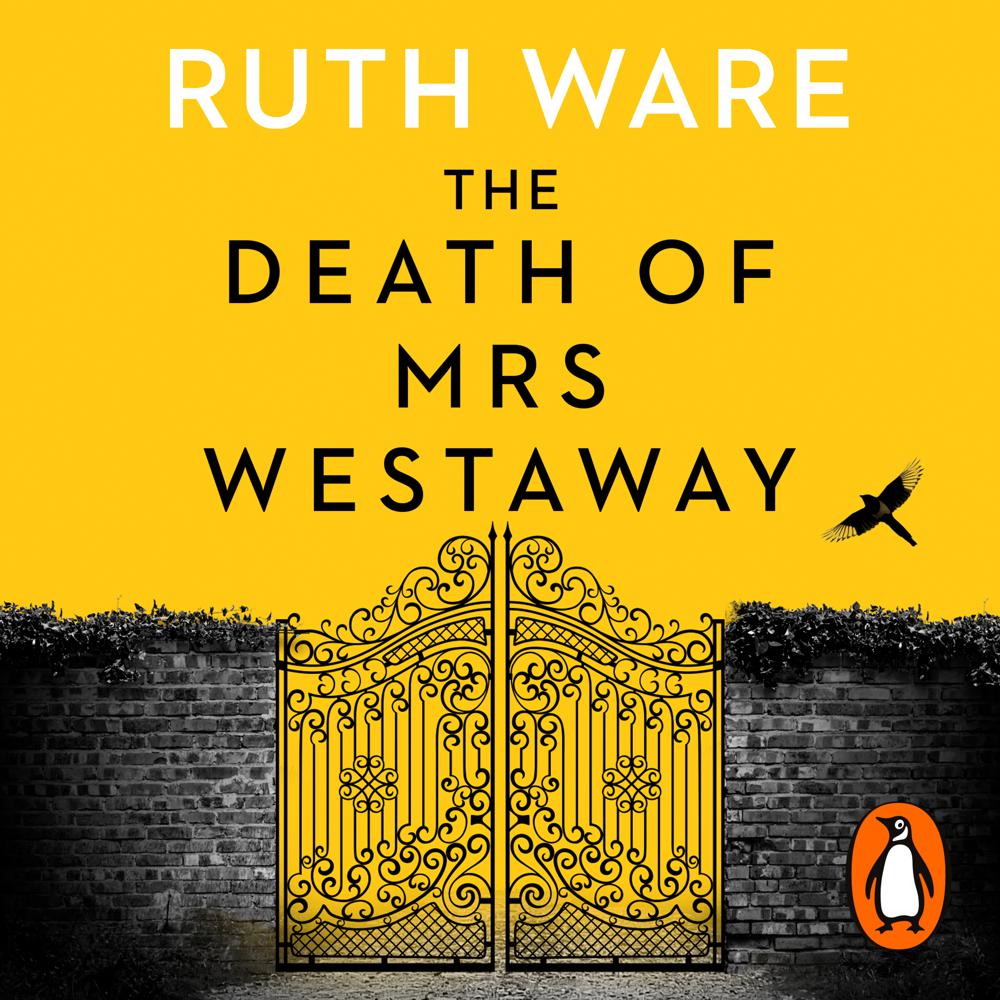 Narrated By: Imogen Church
Duration: 14 hours and 14 minutes
What to expect
Random House presents the audiobook edition of The Death of Mrs Westaway by Ruth Ware, read by Imogen Church.

When Harriet Westaway receives an unexpected letter telling her she's inherited a substantial bequest from her Cornish grandmother, it seems like the answer to her prayers. She owes money to a loan shark and the threats are getting increasingly aggressive: she needs to get her hands on some cash fast.

There's just one problem - Hal's real grandparents died more than twenty years ago. The letter has been sent to the wrong person. But Hal knows that the cold-reading techniques she's honed as a seaside fortune teller could help her con her way to getting the money. If anyone has the skills to turn up at a stranger's funeral and claim a bequest they're not entitled to, it's her.

Hal makes a choice that will change her life for ever. But once she embarks on her deception, there is no going back. She must keep going or risk losing everything, even her life…

The brand new psychological thriller from the Sunday Times and New York Times bestselling author of The Woman in Cabin 10.

'The Death of Mrs Westaway is Ruth Ware's best: a dark and dramatic thriller, part murder mystery, part family drama, altogether riveting' AJ FINN, bestselling author of THE WOMAN IN THE WINDOW
Genre
Psychological thriller, Thriller / suspense fiction, Crime & mystery fiction
Listen to a sample
The Death of Mrs Westaway is Ruth Ware's best: a dark and dramatic thriller, part murder mystery, part family drama, altogether riveting.
A dark tale by one of the best thriller writers around.
'Powerfully atmospheric, unguessably twisty…I devoured it' -
'I read this in two lightning quick sittings, Hal is the most enthralling anti-heroine and the gothic Cornish setting was riveting. But mainly this was just an incredible story, filled with utterly believable characters and brilliantly told. I absolutely adored it' -
If you're an Agatha Christie fan then you'll love this eerie new offering from mega-author Ruth Ware… Dark, unsettling and brilliant.