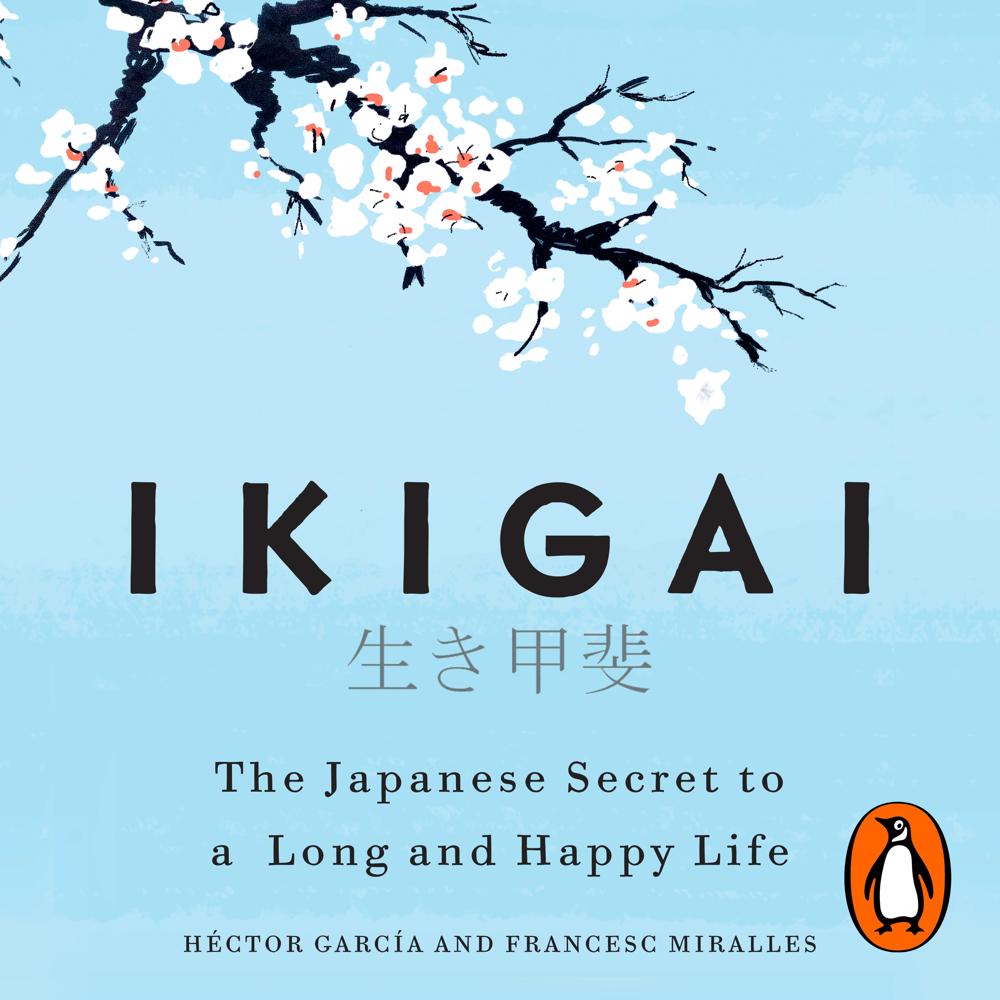 Narrated By: Naoko Mori
Duration: 3 hours and 24 minutes
What to expect
Brought to you by Penguin.

THE INTERNATIONAL BESTSELLER

We all have an ikigai.

It's the Japanese word for 'a reason to live' or 'a reason to jump out of bed in the morning'.

It's the place where your needs, desires, ambitions, and satisfaction meet. A place of balance. Small wonder that finding your ikigai is closely linked to living longer.

Finding your ikigai is easier than you might think. This audiobook will help you work out what your own ikigai really is, and equip you to change your life. You have a purpose in this world: your skills, your interests, your desires and your history have made you the perfect candidate for something. All you have to do is find it.

Do that, and you can make every single day of your life joyful and meaningful.

'I read it and it's bewitched me ever since. I'm spellbound.'
Chris Evans

'Ikigai gently unlocks simple secrets we can all use to live long, meaningful, happy lives. Science-based studies weave beautifully into honest, straight-talking conversation you won't be able to put down. Warm, patient, and kind, this book pulls you gently along your own journey rather than pushing you from behind.'Neil Pasricha, bestselling author of The Happiness Equation
Genre
Mind, body, spirit: thought & practice, Popular psychology, Self-help, personal development & practical advice, Assertiveness, motivation, self-esteem & positive mental attitude, Mind, body, spirit: meditation & visualization
Listen to a sample
A refreshingly simple recipe for happiness... According to the Japanese, everyone has an ikigai. It means your purpose – the reason you get up in the morning. The thing that fires you up and keeps you busy. Your raison d'être.
Ikigai urges individuals to simplify their lives by pursuing what sparks joy for them
Curl up on the sofa with this and enjoy an insight into Japanese culture while picking up some self-care tips you may not have considered before... Ikigai offers an insight into a gentle yet focused way of life built around a sense of purpose.
Ikigai gently unlocks simple secrets we can all use to live long, meaningful, happy lives. Science-based studies weave beautifully into honest, straight-talking conversation you won't be able to put down. Warm, patient, and kind, this book pulls you gently along your own journey rather than pushing you from behind.
I love [this] book… I read it and it's bewitched me ever since. I'm spellbound