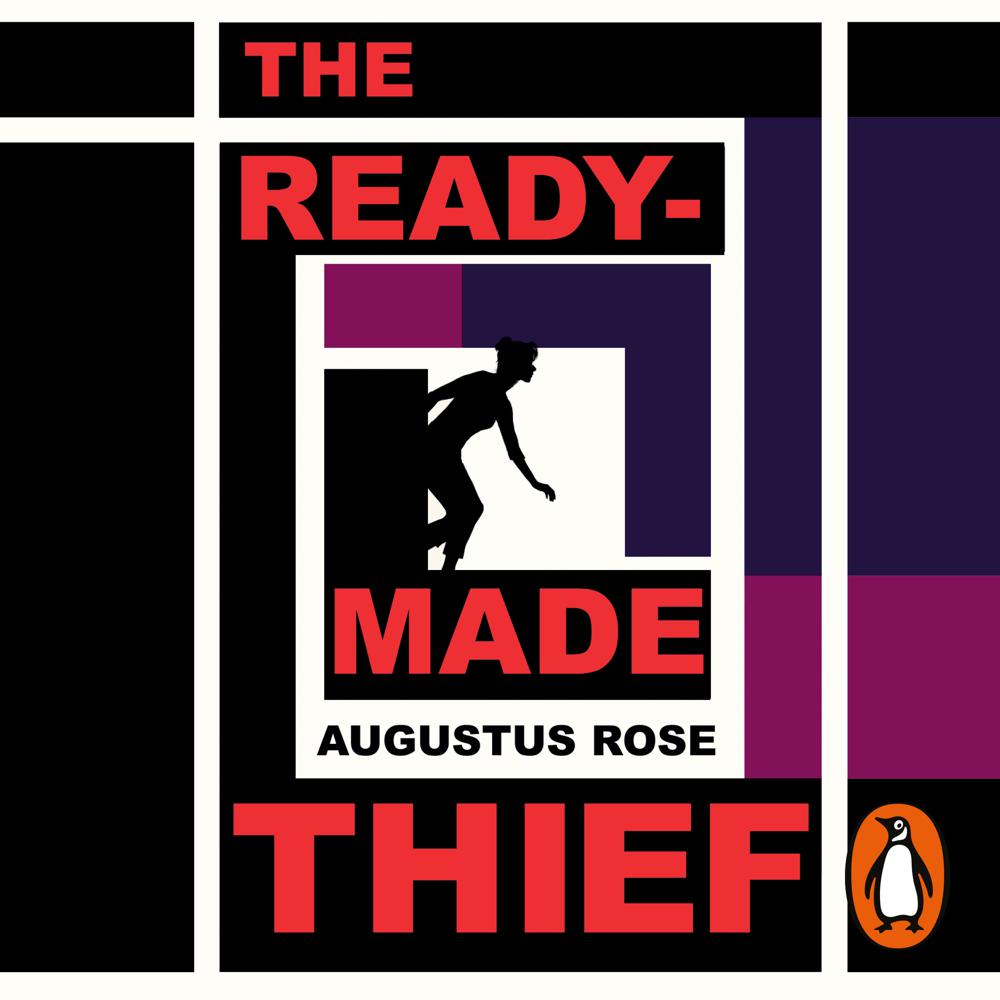 Narrated By: Emily Rankin
Duration: 14 hours and 26 minutes
What to expect
Random House presents the audiobook edition of The Readymade Thief by Augustus Rose, read by Emily Rankin.
An addictive literary puzzle that introduces an unforgettable young heroine plunged into the twisted world of a secret society with a dark agenda.

Lee Cuddy is seventeen years old and on the run, alone on the streets of Philadelphia.
After taking the fall for a rich friend, Lee reluctantly accepts refuge in the Crystal Castle - a cooperative of homeless kids squatting in an austere, derelict building. But homeless kids are disappearing from the streets in suspicious numbers, and Lee quickly discovers that the secret society's charitable façade is too good to be true. She finds an unexpected ally in Tomi, a young artist and hacker whose knowledge of the Internet's black market is rivalled only by his ability to break into and out of buildings. From abandoned aquariums to highly patrolled museums to the homes of vacationing Philadelphians, Tomi and Lee can always chart a way to the next, perfect hide-out.
But the harder Lee tries to escape into the unmapped corners of the city, the closer she unwittingly gets to uncovering the disturbing agenda of the very men who pull the strings of the secret society she's hoped to elude, a group of fanatics obsessed with the secrets encoded in the work of early-twentieth-century artist Marcel Duchamp. What these men want is more twisted than anything Lee could've imagined, and they believe Lee holds the key to it all.
The Readymade Thief heralds the arrival of an astoundingly imaginative and propulsive new voice in fiction for fans of Marisha Pessl and Ernest Cline.
Genre
Modern & contemporary fiction
Listen to a sample
In his highly addictive and multi-aceted first novel, Augustus Rose pits an irrepressible and gritty young heroine against a sinister group of fanatics. The Readymade Thief is a kickass debut from start to finish.
A rewarding novel full of pleasures and surprises. Every time I thought I knew where the story was going, it took me somewhere stranger and deeper than I could have imagined. A rich, heady mix of ideas and thrills.
The Readymade Thief is my favorite kind of book: an improbable one … A novel that's unexpected, uncategorizable, unputdownable.
Augustus Rose shows that he has one of the steadiest hands in fiction … Rose has crafted something memorable, crackling with energy, a truly wonderful tale.
The Readymade Thief is smart and strange, full of lovely Duchampian tricks and treats. Augustus Rose has infused his thriller with the true Dada spirit, nothing is quite what it seems. I loved it.