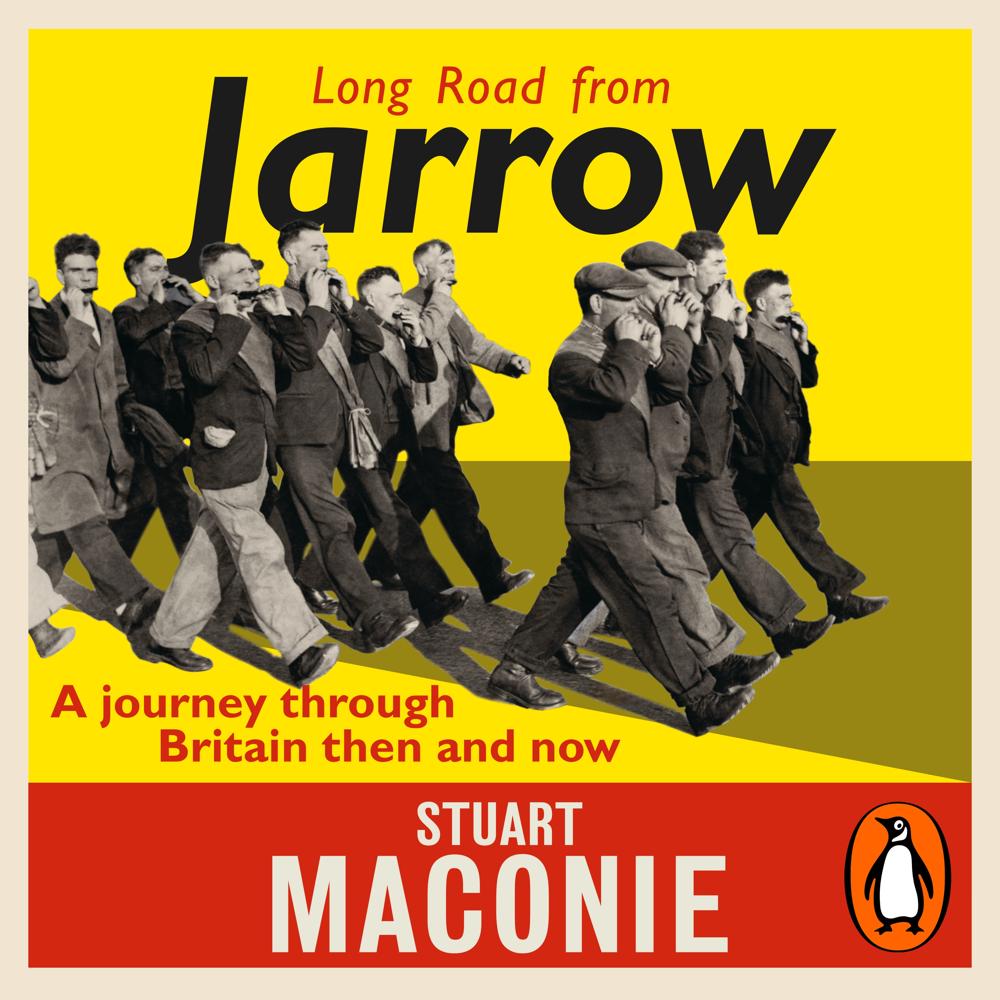 Narrated By: Stuart Maconie
Duration: 12 hours and 22 minutes
What to expect
Random House presents the unabridged, downloadable audiobook edition of Long Road from Jarrow, written and read by Stuart Maconie.
In the autumn of 1936, some 200 men from the Tyneside town of Jarrow marched 300 miles to London in protest against the destruction of their towns and industries. Precisely 80 years on, Stuart Maconie, walks from north to south retracing the route of the emblematic Jarrow Crusade. Following history's footsteps, Maconie is in search of what Modern Britain is really like today.
Travelling down the country's spine, Maconie moves through a land that is, in some ways, very much the same as the England of the thirties with its political turbulence, austerity, north/south divide, food banks and of course, football mania. Yet in other ways, it is completely unrecognisable; highstreets peppered with pound shops and e-cigarette vendors, smoothie bars and Costas on every corner.
Maconie visits the great, established and yet evolving cities of Leeds, Sheffield and London, as well as the sleepy hamlets, quiet lanes and roaring motorways. He meets those with stories to tell and whose voices build a funny, complex and entertaining tale of Britain, then and now. Written in Maconie's signature style, this is a fascinating exploration of a modern nation that, though looks and sounds strangely familiar, has been completely transformed.
Genre
Travel writing, Walking, hiking, trekking, Social & cultural history
Listen to a sample
A tribute and a rallying call
The result is this rich, evocative book. Part travelogue, part history, part examination of a nation in flux. It is all a delight ****
Maconie's book is not only a heartfelt tribute to Wilkinson and the marchers, but a reaffirmation of the role of the personal within the political, and a rallying call for anyone stirred by the story of Jarrow
With yet another conservative government refusing to budge it is hard to avoid Maconie's conclusion that persuading the uncommitted is as vital as ever
Footsore in spacetime, hiking simultaneously through memory and landscape, in Long Road from Jarrow Stuart Maconie shadows the defiant, desperate and dignified crusade of 1936 through a modern world where everything has changed except for the austerity, the poverty, the national and global instability, the worrying ascendancy of fascism, and the resilient decency of ordinary people. This is a necessary book; a necessary journey through English identity, and one which you'll be glad that you embarked on. Now, yes, now is the hour.