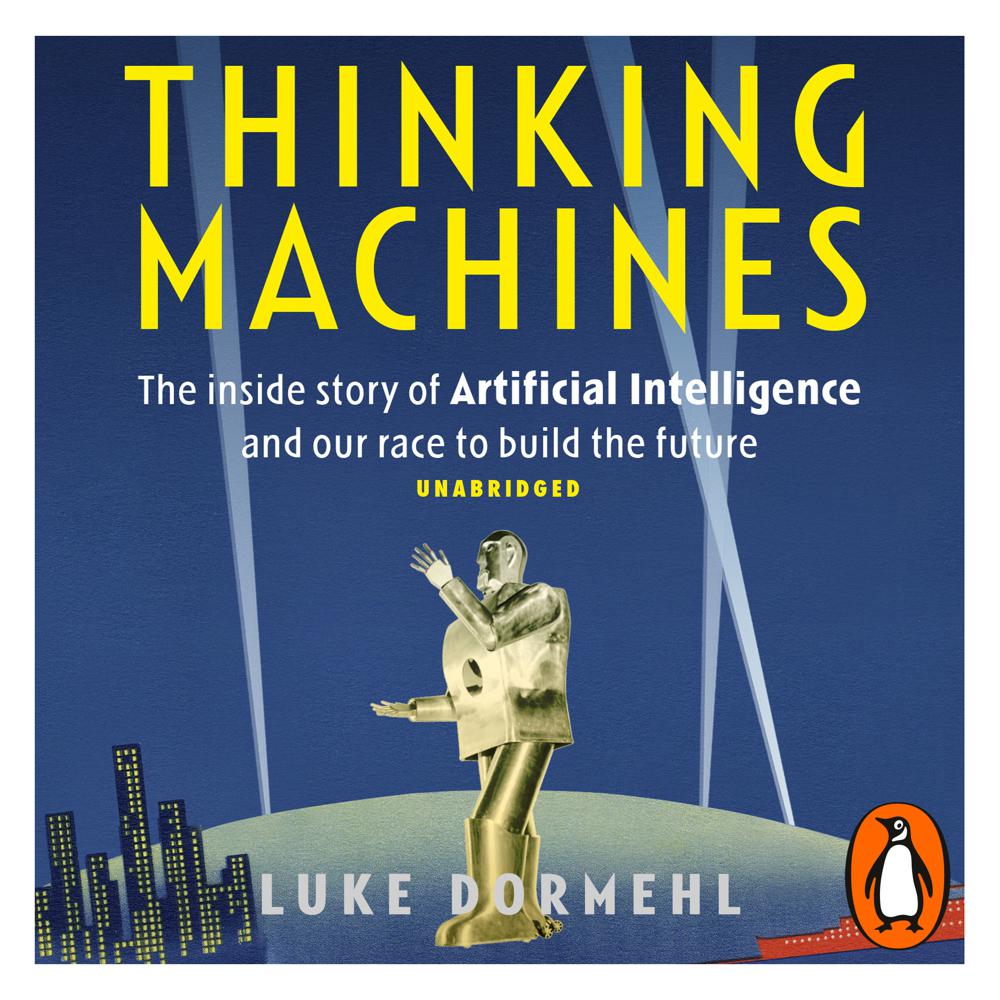 Narrated By: Gus Brown
Duration: 8 hours and 13 minutes
What to expect
2016 marks the 60-year anniversary of the phrase 'Artificial Intelligence' and in this fascinating book, Luke Dormehl charts the weird and wonderful journey of one of mankind's greatest projects, the creation of Thinking Machines.
This is a story of how what it means to be human in the face of accelerating machine intelligence. It's about trying to make computers that are smarter than we are, and what happens when it goes wrong. About what creativity means when all knowledge is data that can be stored on microchips. Or about what happens when machines can learn from their mistakes much faster than humans can. And above all, it's about the dazzling future around the corner, how our lives might just change forever, and whether you and I aren't just thinking machines of a sort as well.
Genre
Artificial intelligence, Biography: science, technology & medicine
Listen to a sample
AI is about to change our world profoundly. This book tells you everything you need to know.
A gifted storyteller who interweaves the personal stories with the broad history of artificial intelligence
makes a convincing, often disturbing, but always-entertaining case that that we're in for a wild ride.
If you're interested in learning more about our robotic soon-to-be overlords, your best bet is THINKING MACHINES