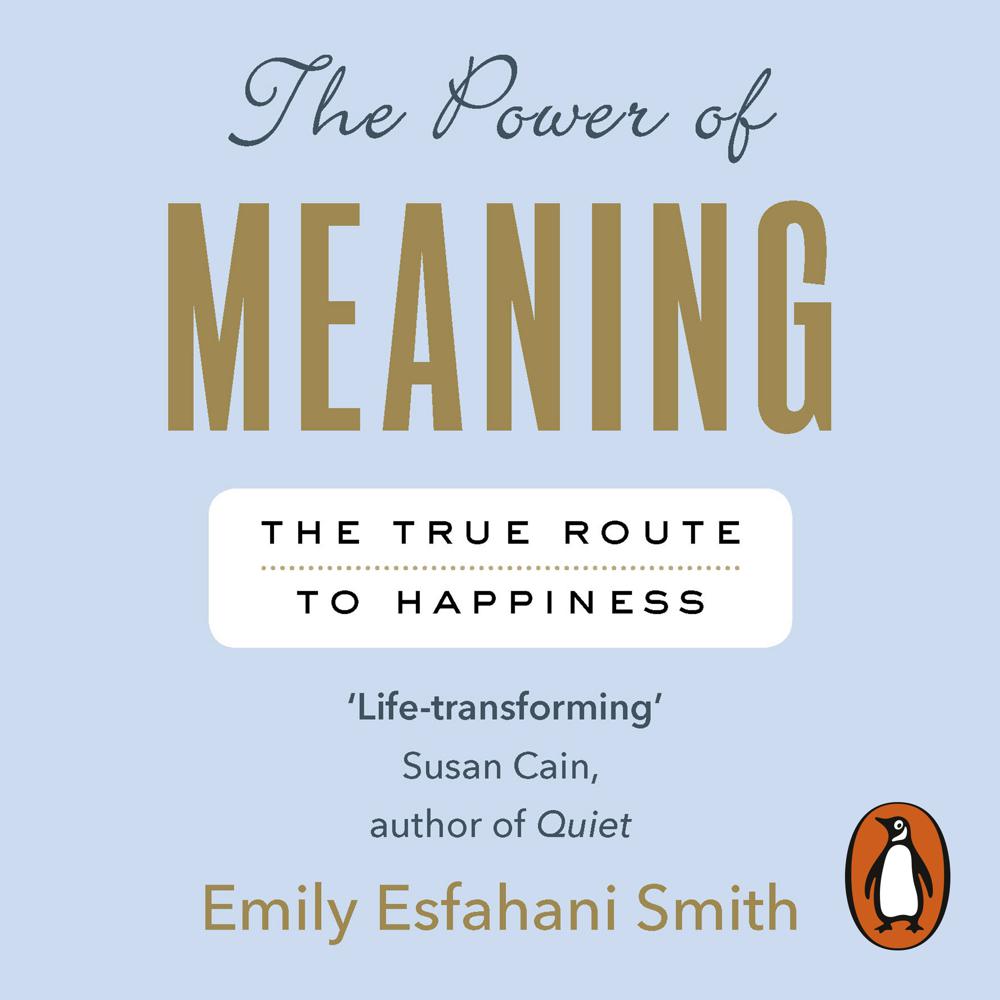 Narrated By: Mozhan Marno
Duration: 7 hours and 17 minutes
What to expect
Random House presents the unabridged, downloadable audiobook edition of The Power of Meaning by Emily Esfahani Smith, read by Mozhan Marno.
There is a myth in our culture that to find meaning you have to travel to a distant monastery or wade through dusty volumes to figure out life's great secret. The truth is, there are untapped sources of meaning all around us: right here, right now. Drawing on the latest research in positive psychology; on insights from George Eliot, Viktor Frankl, Aristotle, the Buddha and other great minds, Emily Esfahani Smith identifies four pillars upon which meaning rests: Belonging, Purpose, Storytelling and Transcendence.
She also explores how we can begin to build a culture of meaning into our families, our workplaces and our communities.
Inspiring and full of contemporary examples, The Power of Meaning will strike a profound chord in anyone seeking a richer, more satisfying life.
Genre
Popular psychology, Self-help, personal development & practical advice, Ethics & moral philosophy
Listen to a sample
An intelligent page turner…illuminating…the book mounts a timely challenge
A powerful invitation to live a life that is not only happy but filled with purpose, belonging, and transcendence. By combining scientific research and philosophical insights with moving accounts of ordinary people who have deeply meaningful lives, Smith addresses the most urgent questions of our existence in a delightful, masterful, and inspiring way.
Speaks to the yearning we all share for a life of depth and significance...Beautifully written and rigorously researched...reading it is a life-transforming experience
Evidence-based and inspiring, this is a book I've been awaiting for a very long time.
A beautiful book, full of hope. While drawing on the best scientific evidence, it also stirs us with powerful narratives of living full of meaning.