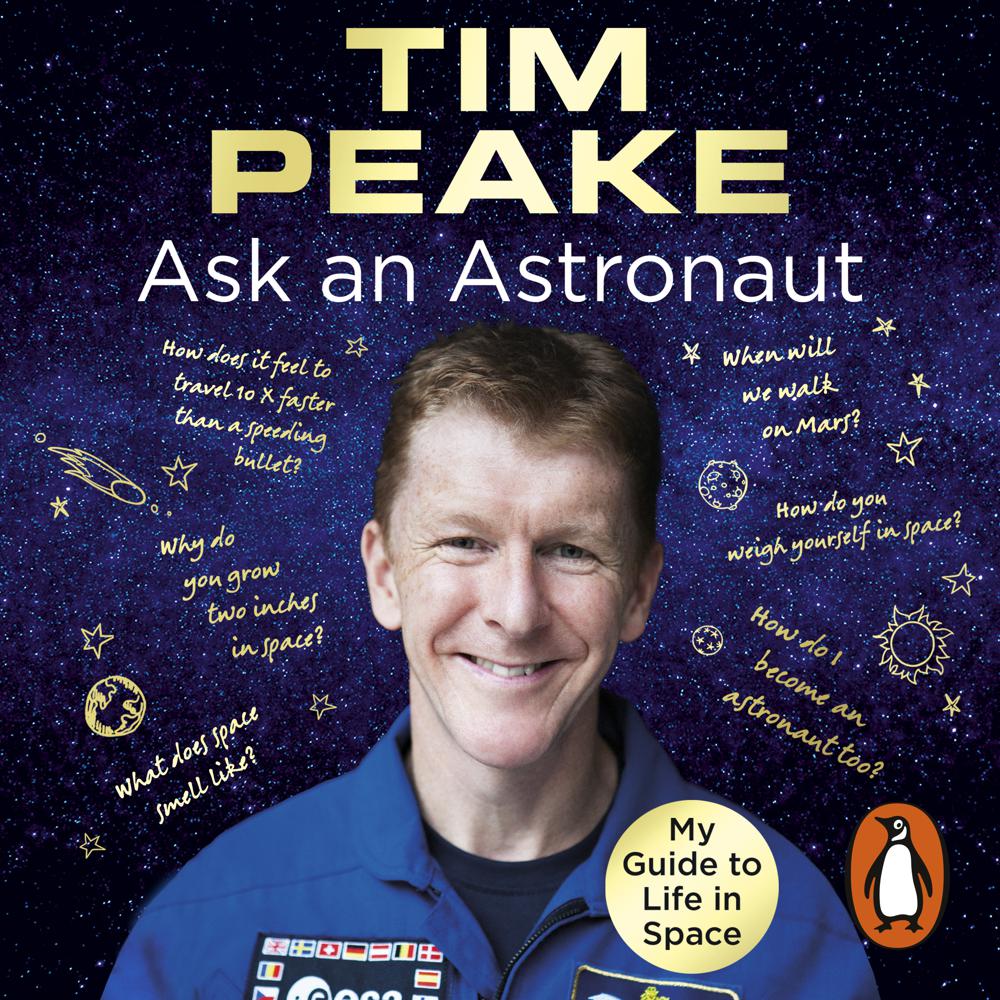 Narrated By: Robin Ince, Tim Peake
Duration: 7 hours and 11 minutes
What to expect
Random House presents the audiobook edition of Ask an Astronaut by Tim Peake, read by Robin Ince with an introduction by the author.

The new book from astronaut Tim Peake, the number one bestselling author of Hello, is this planet Earth?
How does it feel to orbit the earth ten times faster than a speeding bullet?
What's it like to eat, sleep and go to the toilet in space?
And where to next – the Moon, Mars or beyond?
Ask an Astronaut is Tim's personal guide to life in space, based on his historic Principia mission, and the thousands of questions he has been asked since his return to Earth.
Accessible, in-depth, and written with his characteristic warmth, Tim shares his thoughts on every aspect of his mission. From training to launch, from his historic spacewalk to re-entry, he reveals for readers of all ages the cutting-edge science behind his ground-breaking experiments, and the wonders of day-to-day life on board the International Space Station.
Tim is pleased to announce that, as with his previous book, he will be donating royalties received from the book to The Prince's Trust.
'Everything you ever wanted to know about life in space.' – The Times

'Amazing . . . A brilliant book.' – Chris Evans, BBC Radio 2

'Narrating Tim Peake's [Ask an Astronaut] was a delightful adventure in understanding how and why humans journey into space, as well as an epic voyage in learning how to pronounce Russian names. I feel more ready to go into space than I have ever done, though I'm not quite sure I'll get through the training process... a beautiful look at our desire to go beyond our terrestrial gravity.' - Robin Ince
Genre
Popular science, Popular astronomy & space, Astrophysics
Listen to a sample