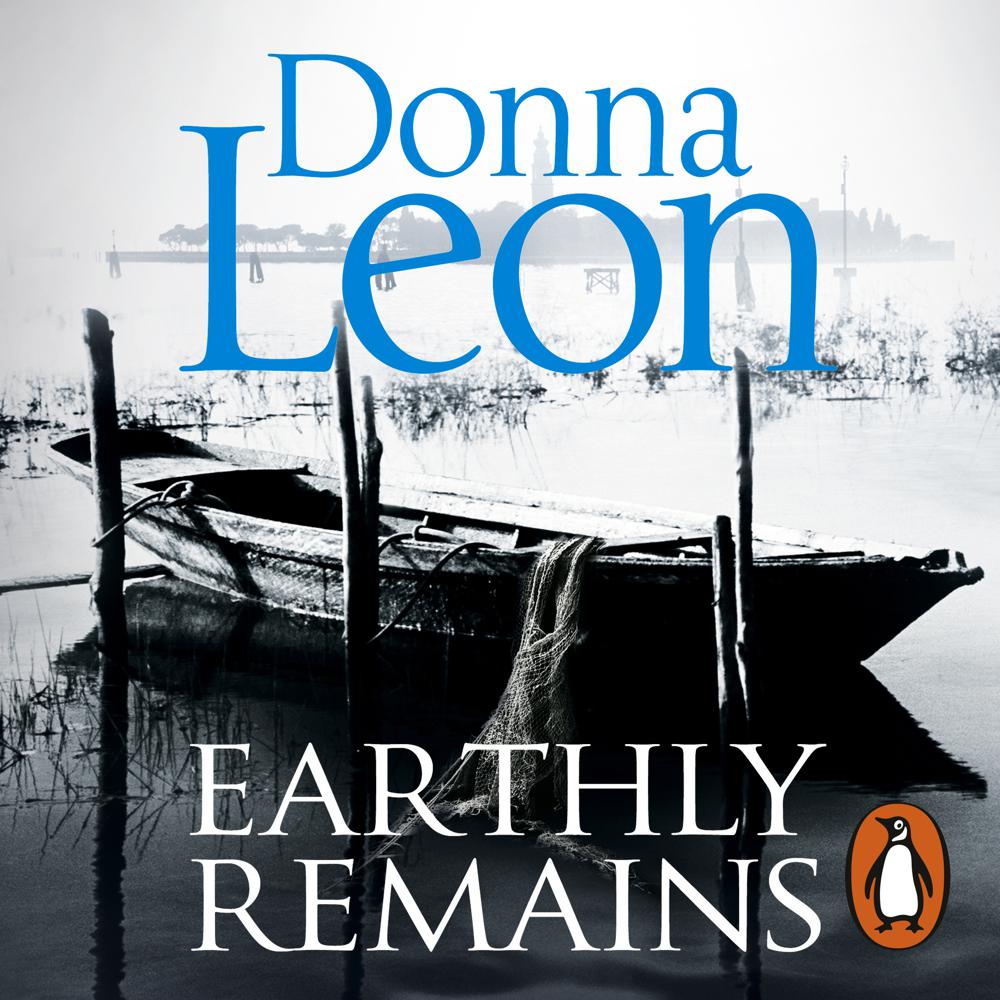 Narrated By: David Rintoul
Duration: 8 hours and 54 minutes
What to expect
Random House presents the unabridged, downloadable audiobook edition of Earthly Remains by Donna Leon, read by David Rintoul.

During the interrogation of an entitled, arrogant man suspected of giving drugs to a young girl who then died, Commissario Guido Brunetti acts rashly, doing something he will quickly come to regret. In the aftermath, he begins to doubt his career choices and realises that he needs a break from the stifling problems of his work.

Granted leave from the Questura, Brunetti is shipped off by his wife, Paola, to a villa owned by a wealthy relative on Sant'Erasmo, one of the largest islands in the Venetian laguna. There he intends to pass his days rowing, and his nights reading Pliny's Natural History.

The recuperative stay goes according to plan and Brunetti is finally able to relax, until Davide Casati, the caretaker of the house, goes missing following a sudden storm. Nobody can find him – not his daughter, not his friends, and not the woman he'd been secretly visiting. Now, Brunetti feels compelled to investigate, to set aside his holiday and discover what happened to the man who had recently become his friend.

In Earthly Remains, Donna Leon shows Venice through an insider's eyes. From family meals and vaporetti rides to the never-ending influx of tourists and suffocating political corruption, the details and rhythms of everyday Venetian life are at the core of this thrilling novel, and of the terrible crime at its heart.
Genre
Crime & mystery fiction, Thriller / suspense fiction, Crime & mystery: police procedural
Listen to a sample
I sometimes find it difficult to review Donna Leon's books with any original comment as they are consistently good. However, this is an excellent example and as with all her other books I have read, comes highly recommended.
The latest - and 26th - instalment in the best-selling Commissario Brunetti series will not need any recommendation for those familiar with Leon's accomplished detective series.
Leon has done for Venice what Morse did for Oxford, or Aurelio Zen for Rome … Leon is a wonderful writer, the sentences as beautifully crafted as the puparin Casati's father had long ago built.
When she's writing about her beloved Venice, Donna Leon can do no wrong. And Earthly Remains, her new mystery featuring Commissario Guido Brunetti, is one of her best. It's also one of her saddest, dealing as it does with the seemingly unstoppable polluting of the great lagoon . . . Leon dares to try, once again earning the gratitude of her devoted readers.
Donna Leon's recreation of Venice and her depiction of the series' core characters … is, as always in this long-running series, a triumph.