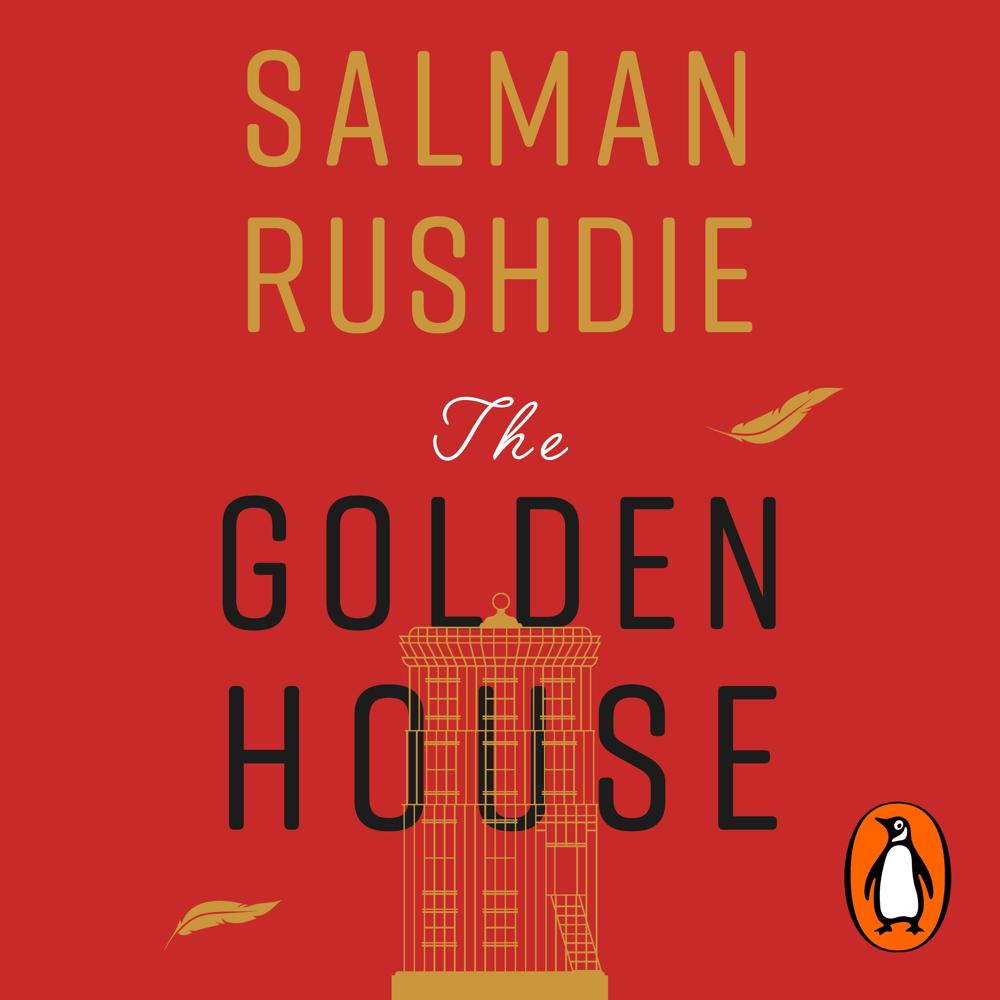 Narrated By: Vikas Adam
Duration: 14 hours and 40 minutes
What to expect
Random House presents the audiobook edition of The Golden House by Salman Rushdie, read by Vikas Adams.

When powerful real-estate tycoon Nero Golden immigrates to the States under mysterious circumstances, he and his three adult children assume new identities, taking 'Roman' names, and move into a grand mansion in downtown Manhattan. Arriving shortly after the inauguration of Barack Obama, he and his sons, each extraordinary in his own right, quickly establish themselves at the apex of New York society.

The story of the powerful Golden family is told from the point of view of their Manhattanite neighbour and confidant, René, an aspiring filmmaker who finds in the Goldens the perfect subject. René chronicles the undoing of the house of Golden: the high life of money, of art and fashion, a sibling quarrel, an unexpected metamorphosis, the arrival of a beautiful woman, betrayal and murder, and far away, in their abandoned homeland, some decent intelligence work.

Invoking literature, pop culture, and the cinema, Rushdie spins the story of the American zeitgeist over the last eight years, hitting every beat: the rise of the birther movement, the Tea Party, Gamergate and identity politics; the backlash against political correctness; the ascendency of the superhero movie, and, of course, the insurgence of a ruthlessly ambitious, narcissistic, media-savvy villain wearing make-up and with coloured hair.

In a new world order of alternative truths, Salman Rushdie has written the ultimate novel about identity, truth, terror and lies. A brilliant, heartbreaking realist novel that is not only uncannily prescient but shows one of the world's greatest storytellers working at the height of his powers.
Genre
Generational sagas, Modern and contemporary fiction, Narrative theme: Social issues
Listen to a sample
It's one of the most vivid and convincing portraits of contemporary America I've read.
Rushdie writes with a Dickensian exuberance, always full of humour as well as striking scornful, tragic notes. Often he plays the role of satirist. His caricatures and outsize figures are full of life, wickedness and human energy: again, as in Dickens, grounded in a precise social and political scene.
Unruly but exuberant… Much of the success of The Golden House, in fact, lies in its humour and in the vigour of its storytelling… There is a glowing energy to the prose that makes this Rushdie's most enjoyable, mischievous and American of novels.
[A] complex and witty fable … Rushdie has always been an impish myth-manipulator, refusing to accept, as in this novel, that the lives of the emperors can't be blended with film noir, popular culture and crime caper. On the evidence of The Golden House, he is quite right.
Intelligent and darkly funny...with a raw political edge.